Frank Kozik Talks New Kidrobot Bhunny at New York Toy Fair 2020
The New York Toy Fair featured multiple reveals, including one from long-standing urban vinyl producers Kidrobot. Following a change in ownership in 2014, the company has enjoyed a period of creative rejuvenation while revamping past processes. The content of the brand had previously become stale and dark in subject matter. Kidrobot lost its touch on inspiring the fun that categorized in the company's early history. It's at this point in time their goodwill ambassador stepped in.
Newsweek spoke with renowned artist and Kidrobot Chief Creative Officer, Frank Kozik, about turning the company around, forging new partnerships and the new products in development for 2020.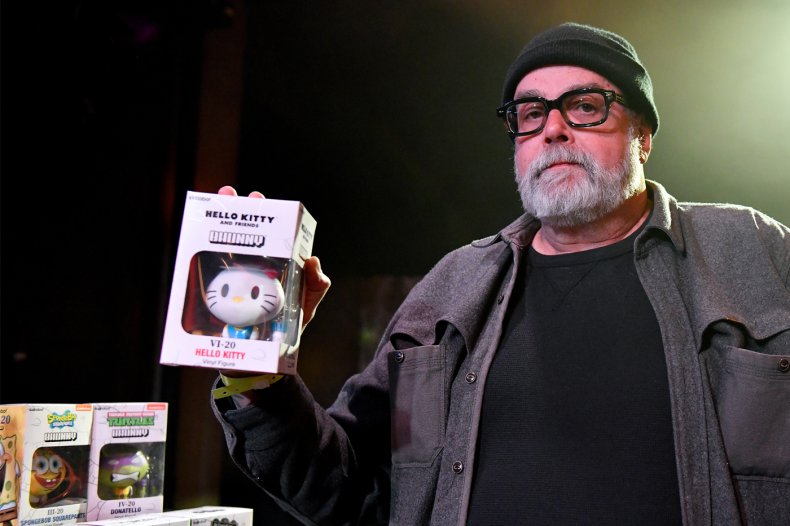 "I kind of got an ambition," recalls Kozik about the process of rebuilding Kidrobot's image. "I want to bring back the color and the fun, the novelty of new artists, female artists and international artists." Frank spent a year traveling to reassemble artists, clients, customers, and even former distributors. He needed to figure out how to turn business around for Kidrobot. "We loosened it up," says Kozik. "We broke all the old Kidrobot rules, and we've been successful."
"All the decisions you've seen in the last five years have been mine," assures Kozik. "Hopefully they've been good ones."
"We're going to start working hand-in-hand with Lootcrate to help sort of freshen that up," Kozik says in reference to the prize box outfit recently acquired by Kidrobot's parent company, Neca. The two companies believe they will be scratching each other's backs so to speak, in that both will be used to elevate the other. Kidrobot will provide Loot Crate with better products to, in turn, create better crates with more bespoke items. One of these new items will be directly from Kozik's catalog.
Kozik has been hard at work creating a brand-new item for Kidrobot. With that, the "Bhunny" is born. This new style of collectible figure features a large head with a small-body combo that comes packed with an additional Bhunny Paw keychain. Each $12 figure is displayed in a custom box with original artwork from the character's universe. Series one features classic icons Hello Kitty, Spongebob Squarepants, Beetlejuice, Donatello (Teenage Mutant Ninja Turtles), Bob Ross and Godzilla.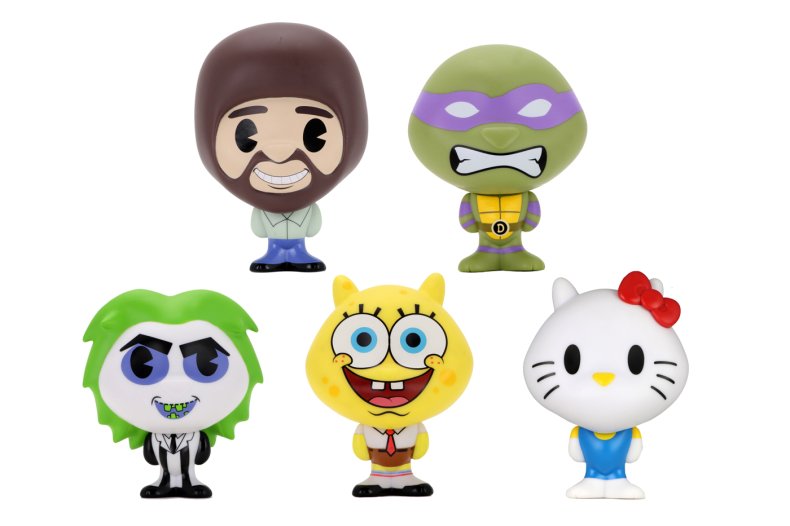 "Blind Box collecting is all about the experience," suggests Kozik. With brick-and-mortar stores falling away, Kidrobot has been forced to place its products in larger chain stores, which has subsequently changed the experience of the purchase. Kozik misses the days of the true blind-box experience. "You go to an interesting setting, a cool store, and there's a counter full of blind-box toys," reminisces Kozik. The experience is about looking at them, and then customers may buy a few to open right there. If you don't like it, you can trade with your friend who just bought one or go back to the counter and grab another. "You can't do this in the middle of a Target," Kozik jokes.
Kozik hopes the detailed packaging of the Bhunny will attract new buyers by creating a more informed shopping experience. To add to its collectibility, each figure comes with the additional keychain collectible and a numbered box. Some toys will be limited to 2,500 units, with the majority in a series being capped at 5,000. An index lets collectors know how many there are going to be, what year it releases and any other items in a series. Bhunny is designed to be a casual purchase for introductory collectors. "With about 220 designs across all of our IPs, the only thing I want to do is to make it sort of 'collector-on-a-budget' friendly," says Kozik.
Bhunny will be for fans and collectors who don't have access to conventions or trendy stores. If all these consumers have is a big box retail store, then they will now have a choice in their purchase. "Now there's not just one company's offering, [because] ours will be there as well," Kozik says. "They're given a choice. If they pick ours, hopefully they are happy."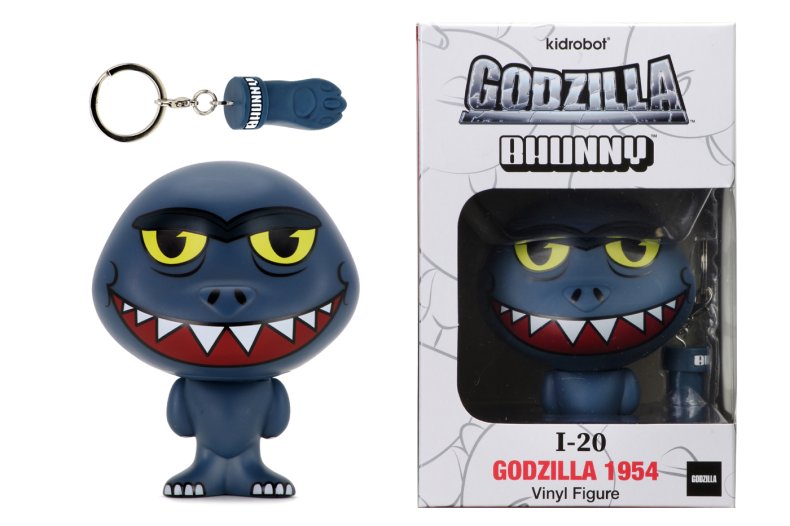 As a collector himself, Kozik doesn't want to frustrate fans, so he plans to space out different characters from each line in the given series. For example, he doesn't plan on releasing all the Teenage Mutant Ninja Turtles at once because it's not especially friendly to force people who want them all to spend that much money at once. "You'll be able to get them all, but it's reasonably spaced out to where it doesn't kill you to spend $12 bucks at a time," assures Kozik. "It's something to look forward to."
Godzilla will be the first available Bhunny, but only to Loot Crate subscribers who have purchased the March 2020 crate. The remaining five will be released soon, but you can get the five-pack collection while supplies last from Kidrobot's online store. Which Bhunny will be your favorite?
Frank Kozik Talks New Kidrobot Bhunny at New York Toy Fair 2020 | Newsgeek