'The Republicans Are In Deep Trouble' in 2018, Says GOP Pollster
The Republicans are in danger of losing their control of Congress in the 2018 midterm elections, according to a leading Republican pollster.
Speaking on Fox News on Sunday, Frank Luntz said, "I think the Republicans are in deep trouble in the House, and the Senate as well. If the election were held today, frankly, I think Republicans would lose both."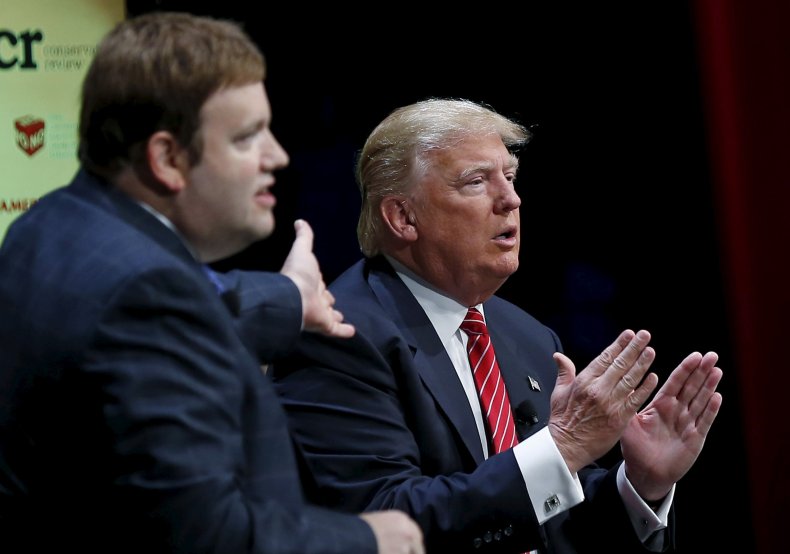 He at least partly blamed President Donald Trump for this: "If Donald Trump wants to keep the Republican Congress, he has to differentiate when he's attacking Congress in general versus the Republicans in Congress."
Luntz also said that Trump's social media use is a distraction, especially by redirecting news away from positive stories about the economy. "It's his own tweets that are causing so much of the trouble," Luntz said, adding that Trump should "remove about a third of them." He continued, "He should be focused on the economy and on taxes."
Another Republican figure, Wisconsin Governor Scott Walker, made similar comments last week about the position the GOP is in, tweeting, "We can't let a #BlueWave take us backward!"
In the Senate, 35 seats are up in the 2018 elections. Democrats need to defend their existing 26 of those seats and win two additional ones in order to take control of the chamber. In the House, 435 seats are up for election in November. The Republicans in that chamber currently hold 238 seats and the Democrats have 192 and are expected to gain more.