Frank Q. Jackson, Cleveland Mayor's 24-Year-Old Grandson, Fatally Shot
Cleveland Mayor Frank Jackson's grandson was shot and killed on Sunday night as family members rushed to the scene of the crime.
Frank Q. Jackson, 24, was shot on Sidaway and E. 70th St. at around 9 p.m. local time in the city's Kinsman neighborhood, the Cleveland Police Department confirmed.
Police officers, including several homicide detectives and one agent from the federal Bureau of Alcohol, Tobacco and Firearms, swarmed the area near the Garden Valley housing complex, Cleveland.com reported.
Mayor Frank Jackson and more than a dozen family and friends also arrived and stood outside the crime scene while some—including Frank Q. Jackson's father—wept, according to the publication.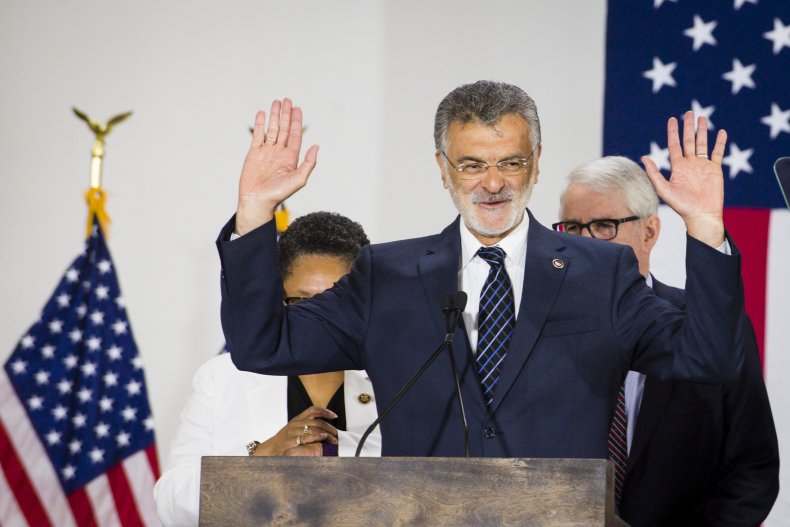 Footage taken from the scene by WOIO Cleveland 19 photojournalist Dan Stamness showed investigators taping off an area near one of the buildings as law enforcement officials crowded the scene.
Cleveland Police Chief Calvin Williams and Safety Director Karrie Howard were both reported to be at the scene, with Williams telling reporters: "It's not my place to say anything."
The Cleveland Division of Police Homicide Unit is investigating the shooting. No arrests have reportedly been made so far.
Frank Q. Jackson had previously been arrested for a string of offenses including on assault and domestic violence charges. In June 2019, an 18-year-old woman reported that he punched and kicked her before he struck her with a metal truck hitch. Jackson later pleaded guilty to assault and was sentenced to 90 days in jail with 18 months probation. He eventually served eight days after a judge suspended 82 days of the jail sentence.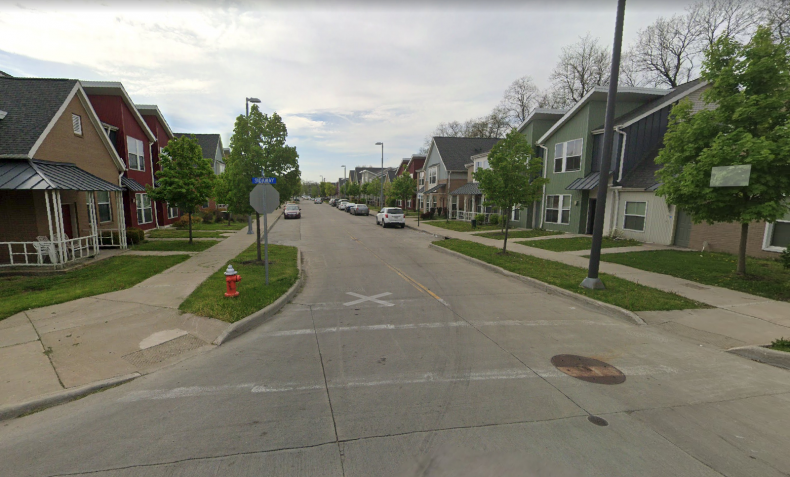 In December 2020, a 21-year-old woman, the mother of Frank Q. Jackson's child, told police that he struck her in the head and face, according to a Cleveland police report as cited by Cleveland.com.
The woman reportedly told police that she did not wish to press charges but wanted the altercation documented, police said.
According to the warrant for his arrest, Frank Q. Jackson "did knowingly cause or attempt to cause physical harm" to the victim, identified as the mother of his child, WKYC reported at the time. During the incident, he allegedly struck the woman several times in the head causing her to develop a lump to the forehead and suffer dizziness from being struck, the warrant reported.
Mayor Jackson released a nearly eight-minute video in September of 2019 addressing instances involving criminal investigations surrounding his grandson.
"Neither I or anyone associated with me interfered in any investigation or determining any charges in regards to any member of my family," Jackson said. "You can choose to believe the media, or you can believe me. That is your choice."
Newsweek has contacted the Cleveland Police Department for comment.