Frank Serpico on Lost Political Bid: 'It Will Save Me a Big Headache'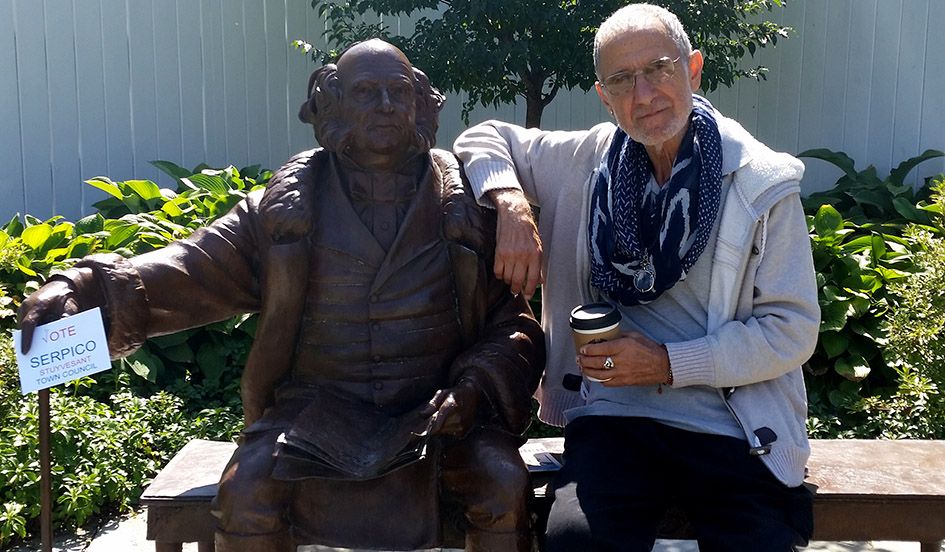 Frank Serpico, the famous New York Police Department whistleblower, lost his bid this week for a seat on the town board in Stuyvesant, a rural town in upstate New York.
Asked what he thought of the loss, Serpico played down the loss to Newsweek.
Portrayed in the eponymous 1973 Sidney Lumet film, Serpico, 79, didn't particularly want to be a politician. Rather, he wanted to raise awareness about corruption and inspire others to make government better, he said Wednesday and in earlier interviews.
"First of all, let me put it this way: I did not lose," he says. "I won because, as I [had said], if I don't get elected, it will save me a big headache."
He adds, "I certainly was not looking forward to being elected."
Now Serpico is considering a move, possibly overseas. "My next campaign slogan is something like 'Destination Havana,'" he reflects, later saying that Cuba is "at the top of the list."
Serpico ran on an anti-corruption platform, maintaining that an old boys' network controlled town politics. He decided to run following a land dispute with his next-door neighbor.
He maintains the neighbor illegally chopped down trees on his property. The neighbor pleaded guilty to trespassing in connection with the felled trees, but Serpico also alleged that the prosecutor handling the case, the Columbia County district attorney, was too lenient.
In a prior interview with Newsweek, the D.A. denied Serpico's allegations. Serpico's neighbor also downplayed his guilty plea, maintaining the tree dispute should have been handled in civil court—not with trespassing charges.