Actor Frank Stallone Says Someone Should 'Sucker Punch' David Hogg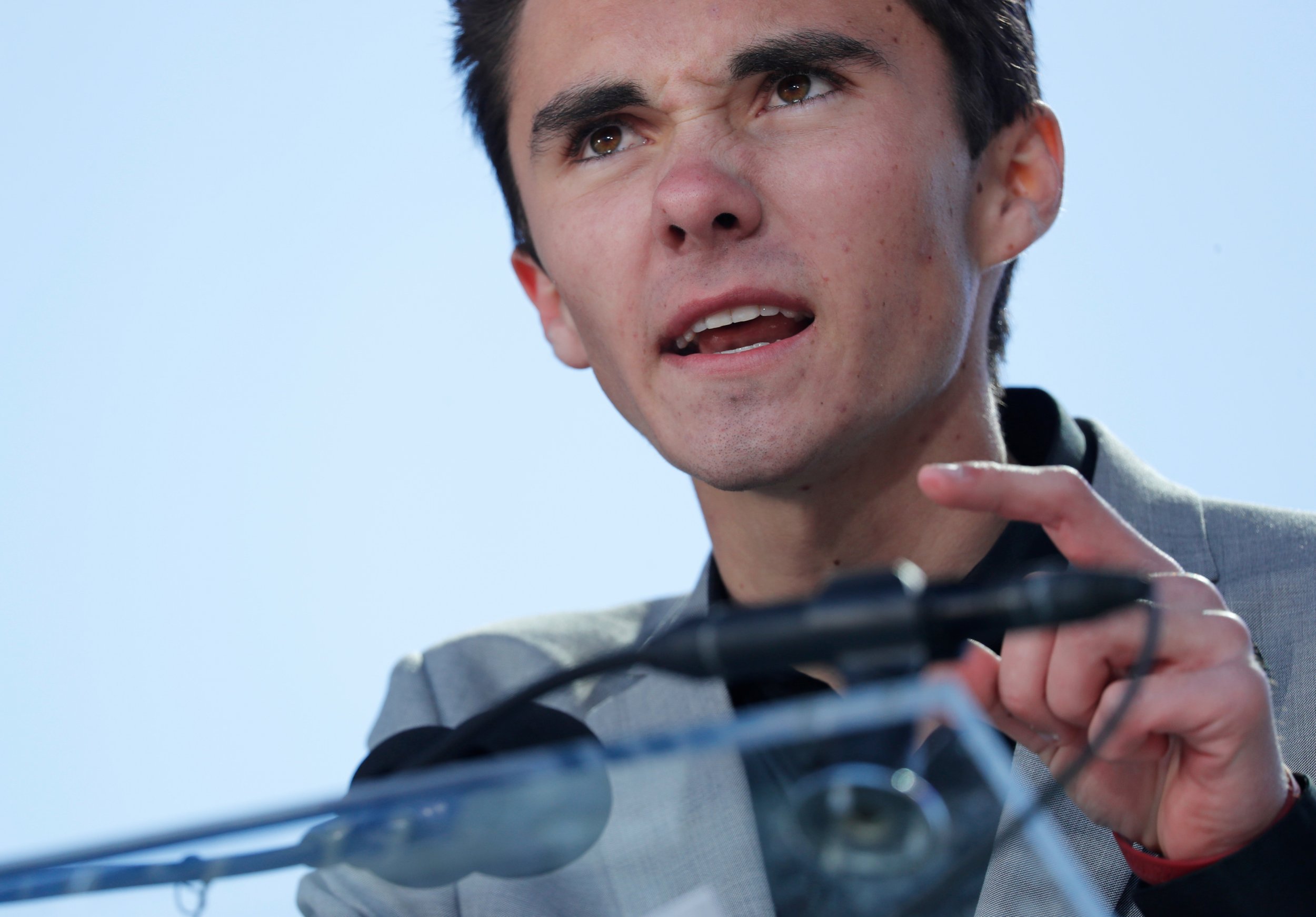 Actor Frank Stallone switched his Twitter account to private on Saturday after he tweeted that Parkland shooting survivor and activist David Hogg should be "sucker punched" by someone from his age group.
In a tweet that has since been deleted, Stallone used vulgar language to describe Hogg, and said he was a terrible representative for today's youth.
"This David Hogg pussy is getting a little big for his britches. I'm sure someone from his age group is dying to sucker punch this rich little bitch. Watch him run home like the coward he is. He's the worst rep for today's youth headline grabbing punk," Stallone tweeted in the deleted post.
Fans and Twitter followers of Stallone were able to capture the tweet before it was deleted.
"Just FYI here is the tweet that @Stallone deleted," tweeted Daniel W. Drezner.
Many other Twitter users were appalled by Stallone's attack at Hogg and criticized his comments on social media.
Many of the Parkland students have been attacked for their fight for gun reform since a gunman walked into Marjory Stoneman Douglas High School in Parkland, Florida on February 14 and killed 17 people. During a radio interview on Friday, rock musician and National Rifle Association member Ted Nugent said the Parkland Survivors were "mushy-brained children" who "have no soul."
Conservative radio host and author Laura Ingraham mocked Hogg on Thursday for his college rejections and was slammed on Twitter for his remarks. Dozens of advertisers dropped from her show after her remarks, causing Ingraham to take a week off from her show, "Ingraham Angle."
Hogg has yet to respond to Stallone's comment.
The Grammy and Golden Globe nominated artist once sued a gun owner and his shop in Los Angeles back in 1987 for nicking his finger after a gun was fired during a demonstration. Stallone's brother, Sylvester Stallone, said he was anti-gun back in 2014 during an interview with the Daily Beast.