Can Anyone Beat Donald Trump in 2020? Al Franken Could Be a Challenger, Report Claims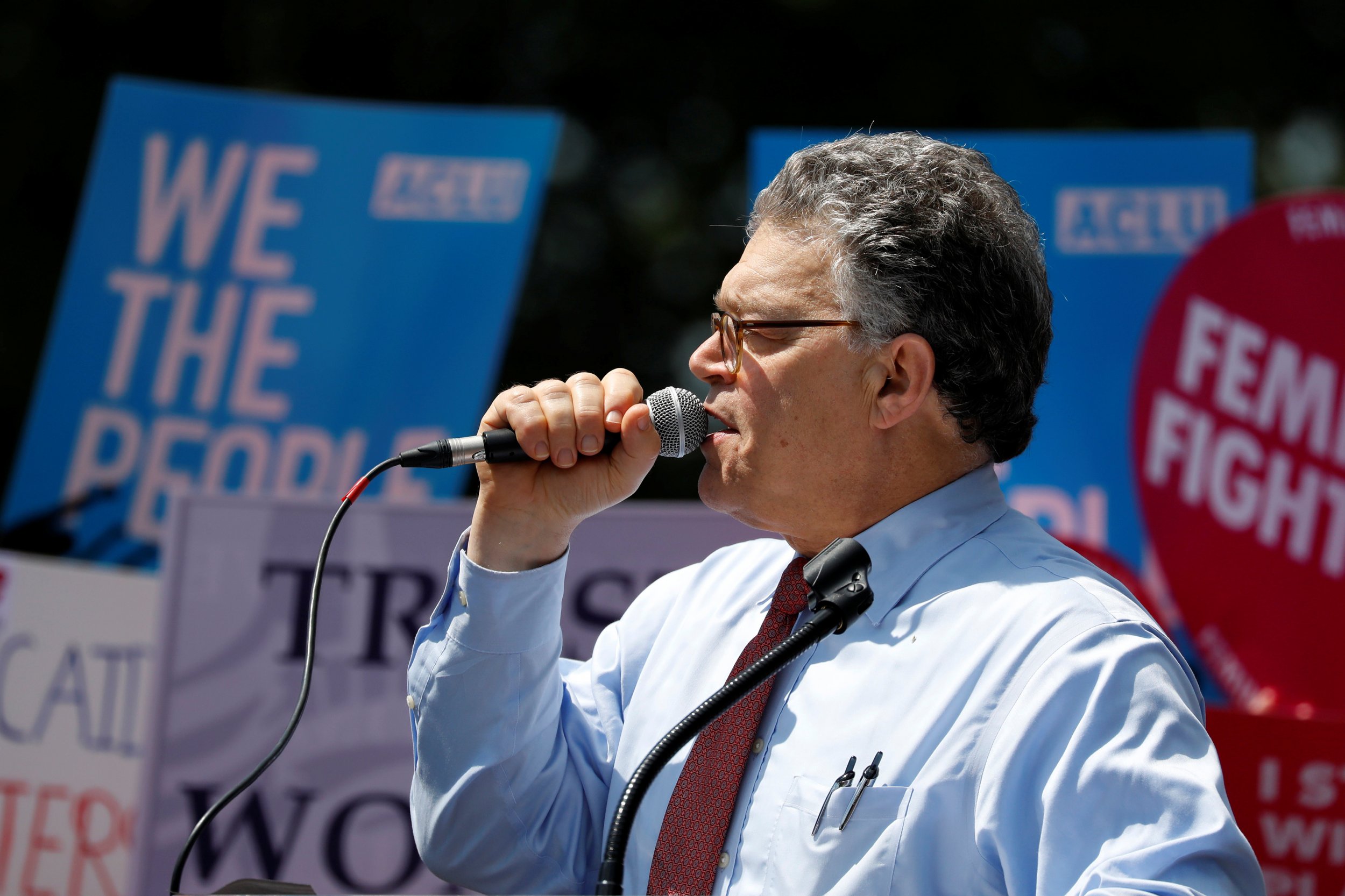 He may be good enough, smart enough and possibly popular enough to run for president in 2020, but U.S. Senator Al Franken (D-Minn.) may need to be prodded to challenge Donald Trump and fight off other Democrats for the country's highest political office, according to associates who spoke to The Hill.
Franken, who entered the national spotlight more than 20 years ago as a regular on Saturday Night Live with his signature character Stuart Smalley, reportedly is not interested in entering a Democratic field that's expected to be loaded with well-known members of his party despite his own popularity.
The 66-year-old junior senator pulled down a 63 percent approval rating—ranking him No. 9 in the country—in the first half of 2016, and he held steady at 60 percent later in the year, according to Morning Consult.
Franken also received high praise for his questioning of Attorney General Jeff Sessions earlier this year, a line of inquiry at the confirmation hearing that eventually led to the former Alabama senator's recusal from any Trump-Russia investigation.
And yet, a spokesman for Franken flatly denied any intentions to seek the Oval Office.
"Sen. Franken is not going to run for president in 2020," Michael Dale-Stein told The Hill. "He's proud to represent the state of Minnesota and plans to spend the next several years fighting for Minnesota families—working on issues like income inequality, health care, education, college affordability, equal rights, and on behalf of consumers and small businesses."
Still, much like Trump, Franken rose to prominence because of his work in the entertainment industry—first as a writer and a performer on NBC's long-running sketch comedy show, and parlayed that success into books and eventually overtook a Republican incumbent by 312 votes in 2008 for his current office. He later won re-election in 2014 by more than 200,000 votes.
And yet, the Democratic field could be huge and force many potential opponents to tear each other down before even reaching the general election against an incumbent Trump, who has repeatedly rallied his base throughout his first eight months in office.
"He's not the type of person to crawl over everyone's dead carcasses to get to the White House," the former mayor of Minneapolis and a Democratic National Committee vice chair R.T. Rybak said of Franken.
Other Democrats who have been linked with a White House run to challenge Trump include Sen. Bernie Sanders of Vermont, who helped push eventual 2016 nominee Hillary Clinton more to the left, as well as Massachusetts Sen. Elizabeth Warren, former Massachusetts Gov. Deval Patrick and former Vice President Joe Biden.