Frankfurt Book Fair Invites Refugees to Attend for Free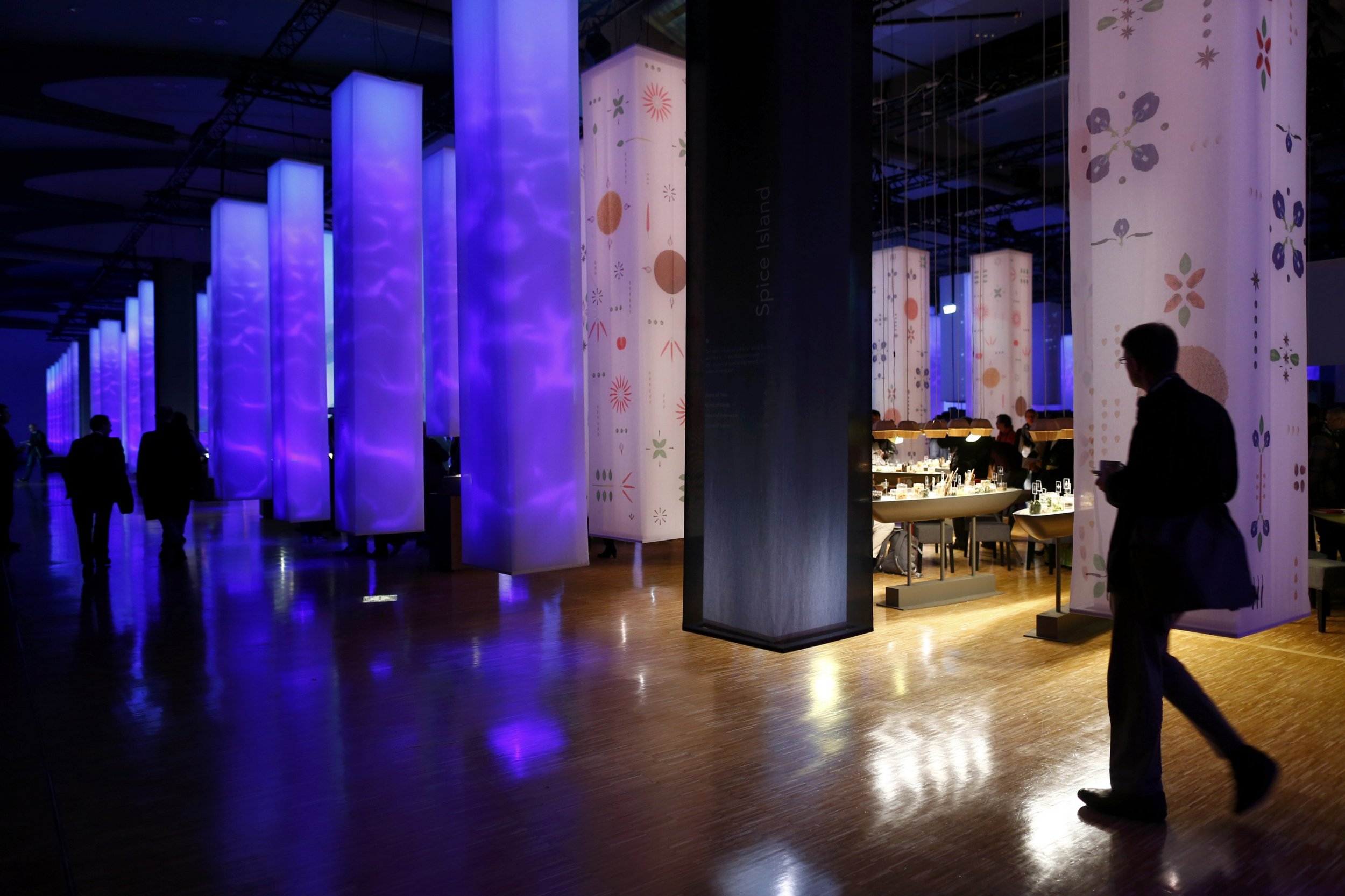 The Frankfurt Book Fair, an internationally renowned publishing trade fair that opened on Tuesday, is offering free admission to refugees and will provide guides who speak their language, German news outlet Deutsche Welle reports.
While there are no refugee-specific events listed on the book fair's website, the theme of this year's fair is "Exploring Boundaries," which was chosen before the escalation of the refugee crisis in Europe over the summer, the fair's organizers said Tuesday in a statement. An event scheduled for Saturday, "Living on the Border," will explore "what happens when authors become border-hoppers, bridge-builders or residents of borderlands." More than 710,000 refugees and migrants entered Europe during the first nine months of the year, Frontex, the European border agency, said on Tuesday.
A one-day visitor's ticket to the book fair costs 18 euros ($20.60), while a weekend ticket costs 26 euros ($29.75).
Germany has said it expects to receive up to 1.5 million asylum seekers by the end of the year, an increase from the 800,000 figure given earlier this year. While Germany and Sweden are among the most desirable countries for refugees and migrants entering Europe, due to the relatively welcoming policies of both countries and the number of family members already there, the results of a poll published Wednesday found that 56 percent of Germans think there are too many refugees in the country. That is a 10 percentage point rise from one month ago, The Local reports.
The Frankfurt book fair has been in the international spotlight this week after the Iranian government canceled plans to have a national stand at the fair due to an appearance by British author Salman Rushdie, The New York Times reports. After the 1988 publication of Rushdie's book The Satanic Verses and the subsequent issuing of a fatwa by Iran's Ayatollah Ruhollah Khomeini ordering Muslims to kill him, Rushdie spent several years in hiding.
"Limiting freedom of expression is not just censorship, it is also an assault on human nature," Rushdie said on Tuesday in a speech at the opening of the book fair. "Expression of speech is fundamental to all human beings. We are language animals, we are storytelling animals."
Organizers of the book fair said they still expect several Iranian publishers to attend. Around 270,000 people are expected to visit the fair this year, along with thousands of exhibitors from more than 100 countries.