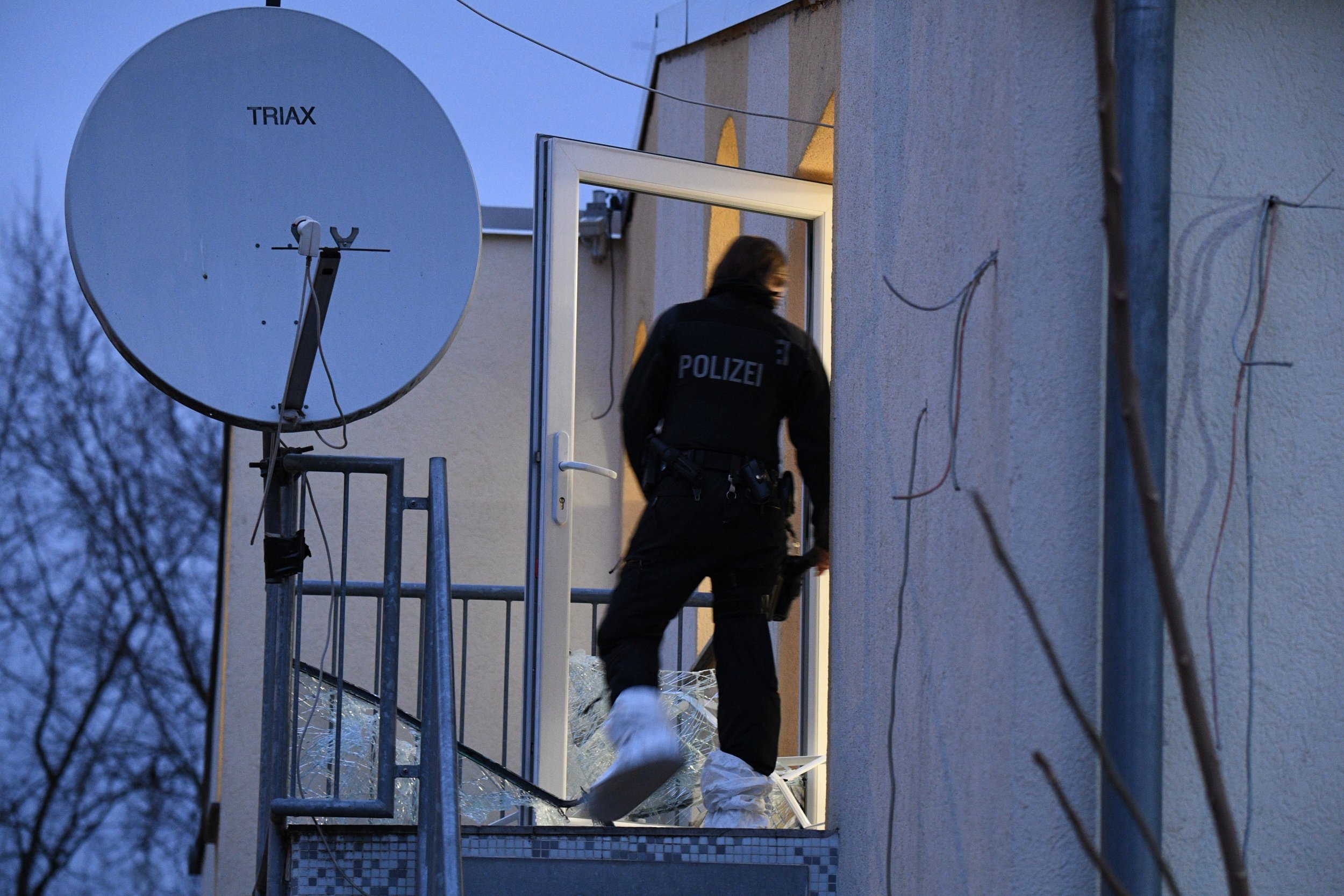 German police arrested a Tunisian man on Wednesday suspected of recruiting for the Islamic State militant group (ISIS) and forming a network to launch terrorist attacks in Germany.
The 36-year-old man, who has not been identified, was one of 16 people arrested in dozens of raids in the the Frankfurt area on Wednesday.
Frankfurt prosecutors said the Tunisian national is also a suspect in the March 2015 Bardo museum attack in Tunis that left 22 people dead, 21 of whom were foreign tourists. ISIS claimed responsibility for the attack.
German police said the 16 suspects were aged between 16 and 46. A spokesman said the Tunisian suspect was a key recruiter and smuggler for the network, which had not yet developed targets and attack plans.
Tunisian authorities also want the suspect for "participating in planning and carrying out" the attack on the Bardo museum and involvement in ISIS's March 2016 assault on Ben Guerdane, the coastal Tunisian town that borders Libya, German prosecutors said in a statement, AFP news agency reported. The attack left 13 members of the Tunisian security forces and seven civilians dead.
The suspect had previously lived in Germany for a decade and returned to the country from Tunisia in August 2015 as an asylum seeker, prosecutors said.
German police arrested him in August 2016 for an outstanding conviction for causing bodily harm in 2008. He served a month and a half in prison, but German authorities could not deport him to Tunisia for bureaucratic reasons. Authorities were forced to release him but kept him under surveillance until Wednesday's arrest.
German security services remain on high alert following a truck attack, claimed by ISIS, on a central Berlin Christmas market in December 2016. Tunisian national Anis Amri drove the truck, which killed 12 people, after traveling to the country from Italy, where he was jailed for arson.
Investigations into the truck attack uncovered a jihadi network in Germany, led by Abu Walaa, the Iraqi man known as the "preacher without a face," which had links to Amri and possibly radicalized him or inspired him before he carried out the attack in the German capital.
In January, German special forces arrested a 21-year-old man suspected of plotting a "serious crime targeting the state." He had links to a second suspect that Austrian police also arrested this month who testified that he had constructed a "test bomb" on a trip to Germany, Austrian prosecutors said.
In another case of an ISIS-inspired plot in Germany last month, police arrested a Syrian migrant who arrived in the country two years ago on suspicion of seeking funds from ISIS to drive a truck bomb into a crowd.