Ariana Grande's Brother Frankie Is 'Beyond Heartbroken' Over Mac Miller's Death
Frankie Grande paid tribute to rapper Mac Miller and credited him for his sobriety Wednesday. The rapper died of a suspected drug overdose at the age of 26 on Friday.
"I am beyond heartbroken over Malcolm's death. He was a good friend and was wonderful to my sister," Grande wrote on Instagram. Miller, who was born Malcolm McCormick, dated Sweetener pop star Ariana Grande for two years before splitting in May.
"He was the reason I went to the rehabilitation center where I was detoxed safely from all the drugs alcohol and medications I was taking, when I couldn't imagine living without them," Frankie Grande continued. "It was the place where I found the community of support that showed me that living life without drugs was a possibility and I would never have discovered that if it weren't for Malcolm."
Frankie Grande also credited Miller with encouraging him as he reached anniversaries of sobriety. The rapper got him gifts and cards when he'd reach 30, 60 and 90 days clean, "telling me that he knew how hard getting sober is and how impressed he was that I was succeeding," he said.
The 35-year-old went on to speak to those struggling with addiction and pledged to help others like he was helped. "Those of us … must stay strong," he wrote. "We must continue to work HARD on ourselves every single day and help each other. Our disease is strong but WE ARE STRONGER and I vow to work every moment of my life to keep myself sober so that i may be there for others." He encouraged "anyone who needs help … to have the courage to ask."
He concluded his post with a message for his friend and the number of days he is sober. "Malcolm my friend, you will be dearly missed," he said. "I know you will be looking down on me from heaven, proudAF for every day I live my life clean and sober… 453 days and counting… Thank you from the bottom of my heart."
Grande included the numbers for Alcoholics Anonymous (212-870-3400), Narcotics Anonymous (818-773-9999) and the Suicide Prevention Lifeline (800-273-9255) at the bottom of his post.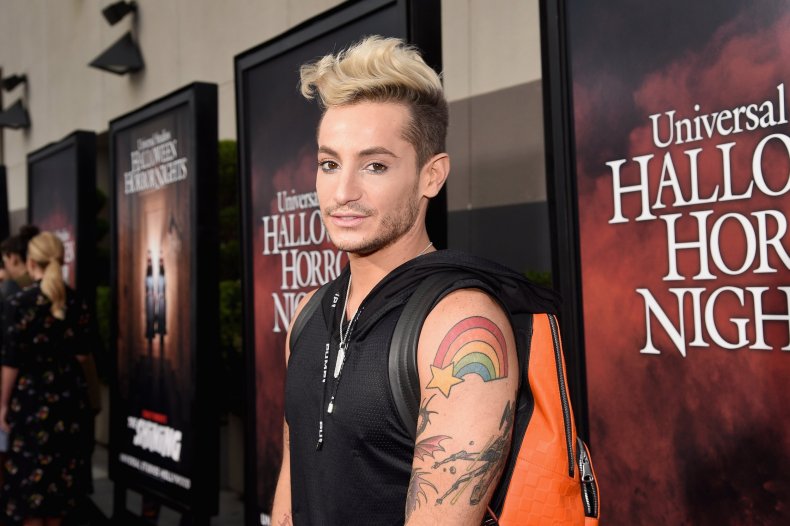 Frankie Grande previously spoke about his addiction when he was one year sober in a letter to People in June. "The gratitude that I feel in the face of his milestone is measureless," he wrote. He "went to a very dark place" and "tried to pull [himself] out of the darkness by drinking and abusing prescribed drugs" after the bombing at Manchester Arena in the U.K. during Ariana Grande's concert in 2017, he explained.
"I finally had the courage to ask for help. I got help," he continued. "I am here today because with that help I discovered that the path to the light was not in drowning my sorrows, but in facing them head on… in sobriety."