'Shameful' Australian Senator Who Blamed Christchurch Attacks on Muslim Migration Will Put up Candidates for His New Right-wing Party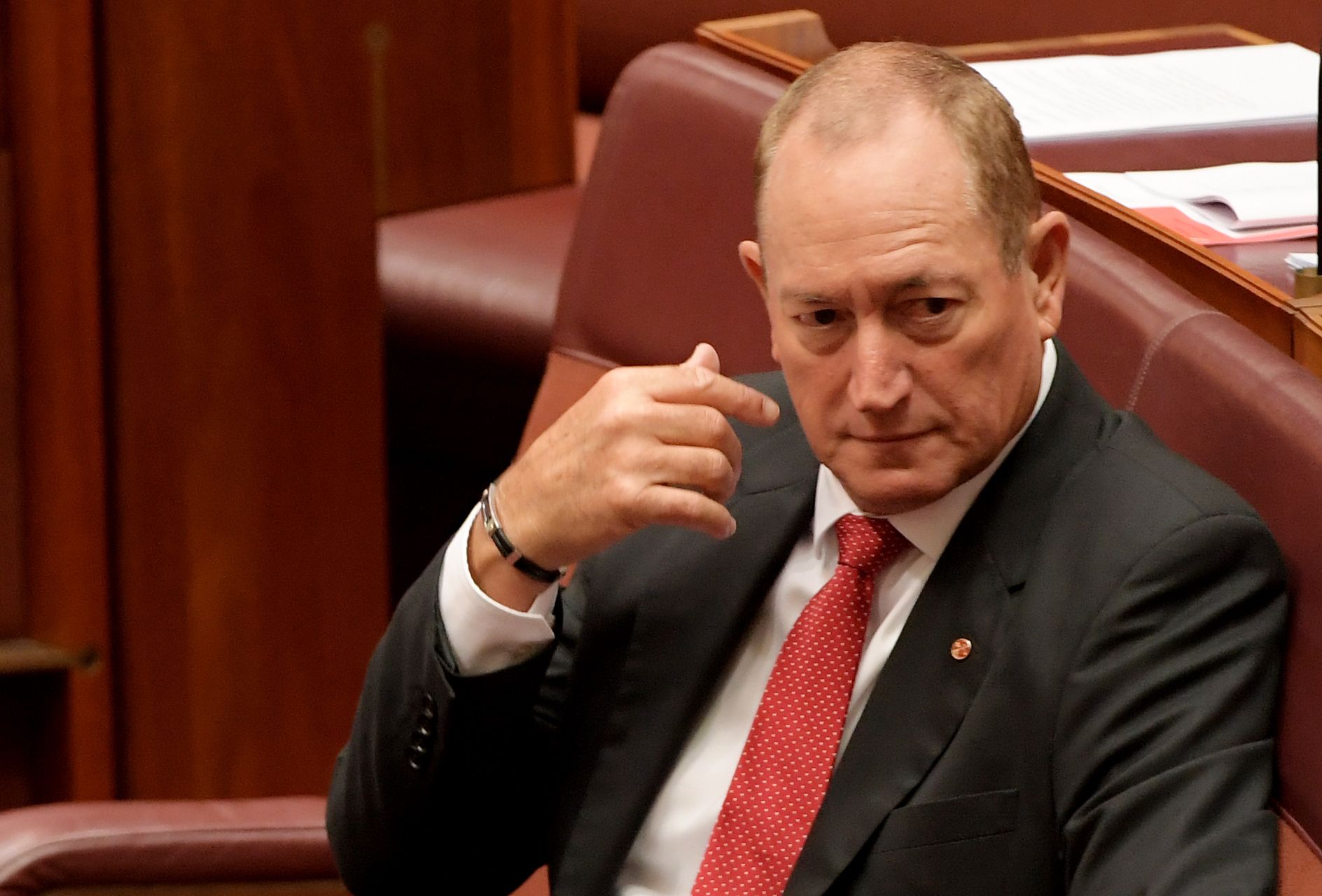 The Australian senator who blamed the New Zealand mosque attacks on Muslim migration has set up a new party that will put up candidates for election.
The independent lawmaker for Queensland, Fraser Anning, was censured on Wednesday by his country's upper house for his comments, which were condemned as "inflammatory and divisive," Australia's ABC News reported.
He had been criticized globally for his comment after the attacks that left 50 dead. Anning said that it was caused by "the immigration program that allowed Muslim fanatics to migrate to New Zealand in the first place."
On Wednesday, the leaders of the major parties in the Senate, the Liberal Party's Mathias Cormann and Labor's Penny Wong, were united in their condemnation of the senator, who was criticized from all sides for more than an hour.
Cormann told the upper house Anning's comments were "ugly and divisive," and "were dangerous and unacceptable from anyone, let alone a member of this place."
Wong said, "While those injured were being treated, this senator sought to further fan the flames of division. How pathetic. How shameful."
But an unapologetic Anning told the Senate that the censure motion against him "was a blatant attack on free speech," adding that it was also "an exercise in left-wing virtue signaling of the worst kind."
He said he had condemned the shooting and the shooter "in the strongest possible terms," and that "contributing causes" included an immigration program "that allowed Muslim fanatics to migrate to New Zealand."
Later, the senator said that his party, called Fraser Anning's Conservative Party, had been registered with the Australian Electoral Commission (AEC) and that he planned to run candidates for the Senate and House of Representatives in elections in May, The Australian reported.
"This has been a long process but it is a great relief that 'Fraser Anning's Conservative National Party' is now officially registered. Today my colleagues had their say, now the Australian people can have theirs," Anning told the newspaper.
Anning's censure does not mean that he will be removed from office, which can only happen if a lawmaker is found to be a dual citizen, bankrupt, hold other offices, or convicted, ABC News reported.
More than 1.4 million people have signed a petition calling for his removal. In August 2018, the Queensland senator had caused controversy when he said that "the final solution to the immigration problem is a popular vote," which many said was a deliberate reference to the Nazi policy of exterminating the Jewish people.
Tweeting for the first time since March 15, which was the day of the attacks, Anning doubled down on his position, saying, "I stand by my comments on Muslim immigration. Despite all the left-wing hysteria today, no one actually argued against what I said, because it is 100% true. Countries that had increased Muslim immigration had increased crime and terrorism."