Fraud Charges Filed Against Newsweek's Former Parent Company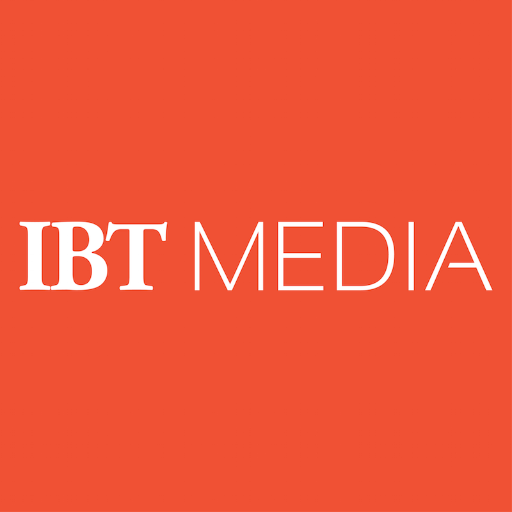 A two-and-a-half year investigation of Newsweek Media Group's finances has led to an indictment for fraud. The former parent company of the newsmagazine has been charged with a $10 million scheme to defraud lenders. The charges, first reported by the Wall Street Journal, include money laundering, falsifying business records and conspiracy.
Newsweek did not respond to requests for comment on the indictment.
The indictment names IBT Media; Etienne Uzac, a co-founder of IBT Media; Christian Media Corporation former publisher William Anderson; and Oikos Networks Inc., a computer company; as well as an unnamed, unindicted co-conspirator who was the general manager of Oikos.
According to the indictment, IBT Media reaped more than $8.6 million; Christian Media Corp. received $1.5 million. As part of the scheme, according to the indictment, the defendants created a ficticious auditor named Karen Smith and used statements signed in her name to defraud lenders.
Newsweek's former parent company, Newsweek Media Group, restructured last month, splitting Newsweek into a stand-alone entity separate from International Business Times.
Dev Pragad leads Newsweek as Chief Executive Officer; Johnathan Davis becomes CEO of IBT Media. Pragad and Davis will be co-owners of Newsweek, but, the company said in a statement Wednesday evening, Davis has no operational role in Newsweek. Uzac remains a co-owner of IBT Media, the company statement said, but he is no longer an owner of Newsweek.
Davis and Uzac co-founded International Business Times, the company that bought Newsweek magazine in 2013 and rebranded itself as Newsweek Media Group in 2017. In addition to leading IBT, Davis takes charge of other properties in the former Newsweek Media Group including Latin Times, Medical Daily and Player One; the company has returned to calling itself IBT Media.
The indictment lays out a complicated plan, with transactions that took place between March 2015 and October 2016. According to the document, "The objects of the conspiracy were fraudulently to obtain financing from financial institutions, divert the proceeds of the financing and conceal its origins in order to fund day to day operations and meet other needs unrelated to the stated purpose of the financing, and maintain a credit profile sufficient to continue promoting the financing scheme."
"Uzac and Anderson, on behalf of Newsweek, LLC and Christian Media Corporation, applied for financing from equipment lenders to purchase high-capacity computer servers. Although they obtained the requested financing, Newsweek, LLC and Christian Media Corporation did not obtain the quantity of servers for which the equipment lenders provided funds, and any servers they did obtain were of inferior quality to the high-capacity servers called for in the financing agreements.
"...In order to induce the equipment lenders to extend financing they would otherwise not extend, Uzac and Anderson caused the submission of false financial statements for both companies. The financial statements for Newsweek, LLC and Christian Media Corporation purported to be audited by Karen Smith of the accounting firm Karen Smith, LLP. Uzac and Anderson maintained a website, phone number, and email address for Karen Smith, LLP, when they knew that there was no such accounting business...
"...Unbeknownst to the equipment lenders, personnel at Oikos Networks conspired with the other defendants to provide Dell servers that were fewer in number and inferior in quality as compared to the Dell servers shown on the equipment lists and incorporated into the lending agreements.
"... In order to ensure a satisfactory credit profile for Newsweek, LLC and Christian Media Corporation, and to induce the equipment lenders to extend the equipment financing, Uzac and Anderson used portions of funds received from equipment lenders to make payments on previously-received financing. In some cases, Uzac and Anderson paid equipment lenders using funds received from new loans with the very same equipment lenders that they were paying back."
The investigation by the Manhattan District Attorney broke into public view in January, when investigators served a search warrant on Newsweek Media Group's offices in Hanover Square and seized 18 servers. They were reportedly looking into loans taken out by the company to purchase the computer equipment, and to be probing the financial relationship between Newsweek Media Group and Olivet University, a Christian evangelical college linked to World Olivet Assembly leader David Jang. Anderson served on the board of trustees at Olivet University, and Uzac is a former treasurer and vice chairman of the school. No charges have been lodged against Olivet.
Uzac stepped down from his role as NMG chairman two weeks after the raid. His wife Marion Kim, who served as the company's finance director, also stepped down.
Uzac's attorney Marc Agnifilo told Newsweek, "Mr. Uzac denies these baseless allegations. It is undisputed that no one lost a dime. There were no victims and we strongly believe this is a made-up case that will be repudiated in court."
Ken Frydman, a spokesman for IBT Media, gave Newsweek a statement from Uzac, which was also posted Wednesday evening on the IBT corporate website. In the statement, Uzac asserts his belief that the DA investigation "is fueled by retaliation against me and my news media company for having uncovered that the Manhattan District Attorney Cy Vance Jr. declined to press charges against Harvey Weinstein after his attorney paid Vance money," a reference to a story published on IBT last October. He called the raid a "violation of the First Amendment."
"The equipment lenders in question have been repaid in full along with interest and fees. There were no victims, and my intention never was to harm anyone," Uzac said.
"I flatly deny the DA's allegations against me and intend to defend myself vigorously in court against what I see as government overreach and power abuse."
Authorities executed a search warrant on Olivet University in March. A spokesperson for Dover Greens—a private company created by Olivet to renovate its Wingdale, New York, property—said the district attorney's office did not remove anything from the campus.
According to the Newsweek statement released Wednesday evening, Newsweek and IBT Media will have brief transition phase "to separate the operations and shared services. All of Newsweek's operations will transition into the new company."
"This separation of the two companies will allow Newsweek and IBT Media brands to maximize their potential, providing them with the independence and freedom to evolve and develop according to their respective strengths," said Pragad in the statement. "Our focus will be on strengthening the iconic magazine—the centerpiece of the company. In addition, we plan to expand into new ventures focused on non-advertising revenue streams."
The indictment charges 10 counts including scheme to defraud in the first degree, conspiracy in the fourth degree, falsifying business records in the first degree, money laundering in the second degree, and one count of criminal contempt in the second degree against Anderson and Christian Media Corp.
Uzac and Anderson were formally arraigned Thursday afternoon in a New York City courtroom. Both men pleaded not guilty to fraud charges that Assistant District Attorney Solomon Shinerock described as a $10 million "Ponzi scheme."
"As alleged in the indictment, the defendants used the name of a storied Manhattan-based media company to further their financial criminal activity," Manhattan DA Vance wrote in a released statement. "Etienne Uzac and his co-defendants are charged with conspiring to secure millions in funding that never would have come had they been honest about Newsweek's financial health. The defendants' brazen attempts to disguise the fraud—by creating a fictitious auditor, and laundering their transactions through a series of corporate accounts—were unraveled by my Office's Major Economic Crimes Bureau, which remains committed to ensuring the integrity of New York's core industries and financial marketplace."
Shinerock accused the indicted executives of paying back fraudulently obtained loans only after investigators opened a probe.
"Once it was clear the scheme was under investigation, the defendants made good on the loans," he said.
The prosecutor also blamed both Uzac and Anderson for "an extraordinary lack of cooperation."
The men were released on $250,000 bond. They forfeited their passports and their travel is limited to New York State, although they may be permitted to travel to New Jersey or Connecticut as long as attorneys submit the request to prosecutors in advance.
The defendants are due back in court on Jan. 16.
M.L. Nestel contributed to this report.
Update 10/11, 4:50 p.m.: This story has been updated to include details of the arraignment.