Fraud Charges Filed Against Olivet University As Part of Probe Into Finances of Former Parent Company of Newsweek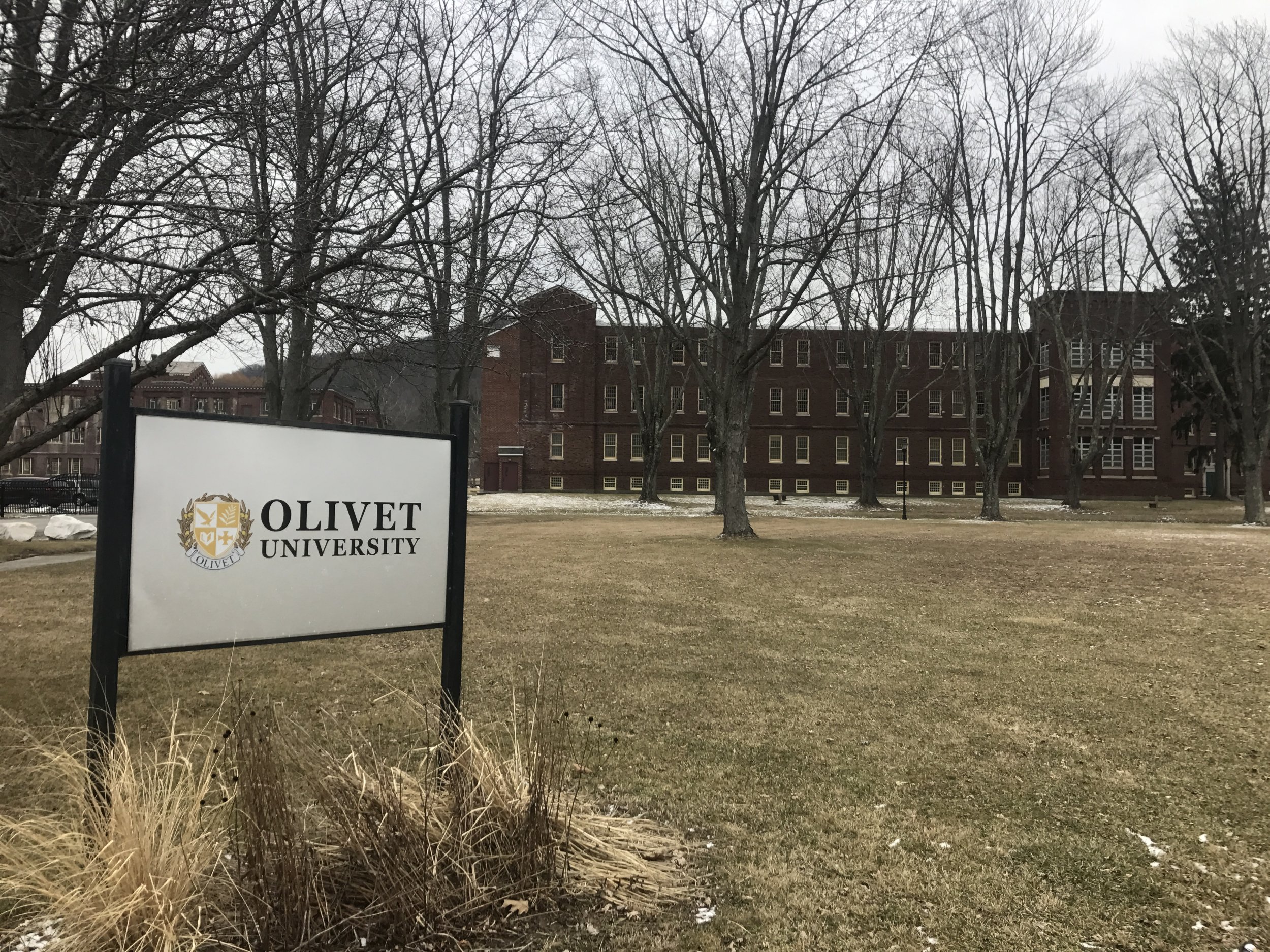 The Manhattan District Attorney's office has charged Olivet University and top university officials with money laundering, scheme to defraud, conspiracy, falsifying business records and criminal contempt. The charges stem from an investigation into the finances of Newsweek's former parent company. The initial indictment filed a month ago, which the new indictment supersedes, did not name Olivet, an evangelical Christian school associated with several of the previously-named defendants.
Thursday's sixteen-count indictment charges the defendants with a $35 million scheme to prop up the finances of Christian Media Corporation and Newsweek Media Group. (NMG separated into two stand-alone companies—Newsweek Publishing LLC and IBT Media Inc.—in September.)
Newsweek did not reply to Newsweek's request for comment; Ronn Torossian, a spokesperson for Olivet, sent a statement on Friday.
"Olivet University denies the charges brought by the District Attorney's Office and will vigorously defend itself against these unsupported allegations—including the puzzling claim that lenders that have been fully repaid with interest were somehow victimized. Olivet stands strongly by the individual members of its team who have been wrongfully accused. Olivet is a Christian institution dedicated to providing educational and spiritual opportunities to students around the globe," he said.
IBT co-owner Etienne Uzac, CMC CEO William Anderson and their companies, along with computer company Oikos, were already named in the previous 10-count indictment. The new defendants, in addition to Olivet University, are Lingyi Xiao, a.k.a. John Xiao, the finance director of Olivet and dean of its business school, and Andrew Lin, a.k.a. Tony Lin, chairman of the Olivet board of trustees.
Uzac was formerly the vice chairman of Olivet University and Anderson was an Olivet trustee. The co-owner of IBT Media (and Newsweek Publishing LLC), Johnathan Davis, is married to the president of Olivet University, Tracy Davis.
The new indictment lays out a complicated scheme to funnel money to Olivet.
The objects of the conspiracy were fraudulently to obtain financing from financial institutions, divert the proceeds of the financing and conceal its origins in order to fund day to day operations and meet other needs unrelated to the stated purpose of the financing, and maintain a credit profile sufficient to continue promoting the financing scheme.

It was part of the conspiracy for Anderson, Xiao, and others to overstate the financial health of Olivet University, in order to induce the equipment lenders to extend financing they would otherwise not extend.
The DA's office alleges that Anderson and Xiao misrepresented Olivet's finances to lenders in order to obtain the loans, using falsified financial statements. The two men (and unindicted co-conspirators) allegedly created a fictitious auditor, "Lynn Chen, CPA," complete with a fake phone number and email address. (The earlier indictment included charges that the defendants created a fake auditor named Karen Smith to use on documents misrepresenting the financial health of IBT Media Group.)
Oikos, presented as an independent vendor, received at least $25 million, the indictment states, and transferred most of the funds to accounts controlled by Olivet, Anderson, Xiao and the unindicted co-conspirator.
According to the DA's office press release about the indictments, the money was used to fund Olivet operations and purchase real estate. Some of the funds were allegedly funneled through a Newsweek LLC account controlled by Uzac.
MarcAgnifilo, the attorney representing both Uzac and IBT, questioned the legitimacy of the case because the loans in question had been paid back. "Every business borrows money and businesses are supposed to pay it back. And that's exactly what the defendants here did," he told Newsweek. "There's no victims."
The defendants all pleaded not guilty on Thursday.
The investigation of Newsweek Media Group's finances began more than two years ago and became public in January 2018, when investigators working for Manhattan DA Cyrus Vance Jr. served a warrant on NMG's office and confiscated 18 servers. In his press release Thursday, he said the investigation "remains ongoing."
M.L. Nestel contributed to this report.
Updated 11/16, 3:40: This story was updated to include the statement received Friday from Olivet University.