Fraud Complaints Mar Early Election Count in Afghanistan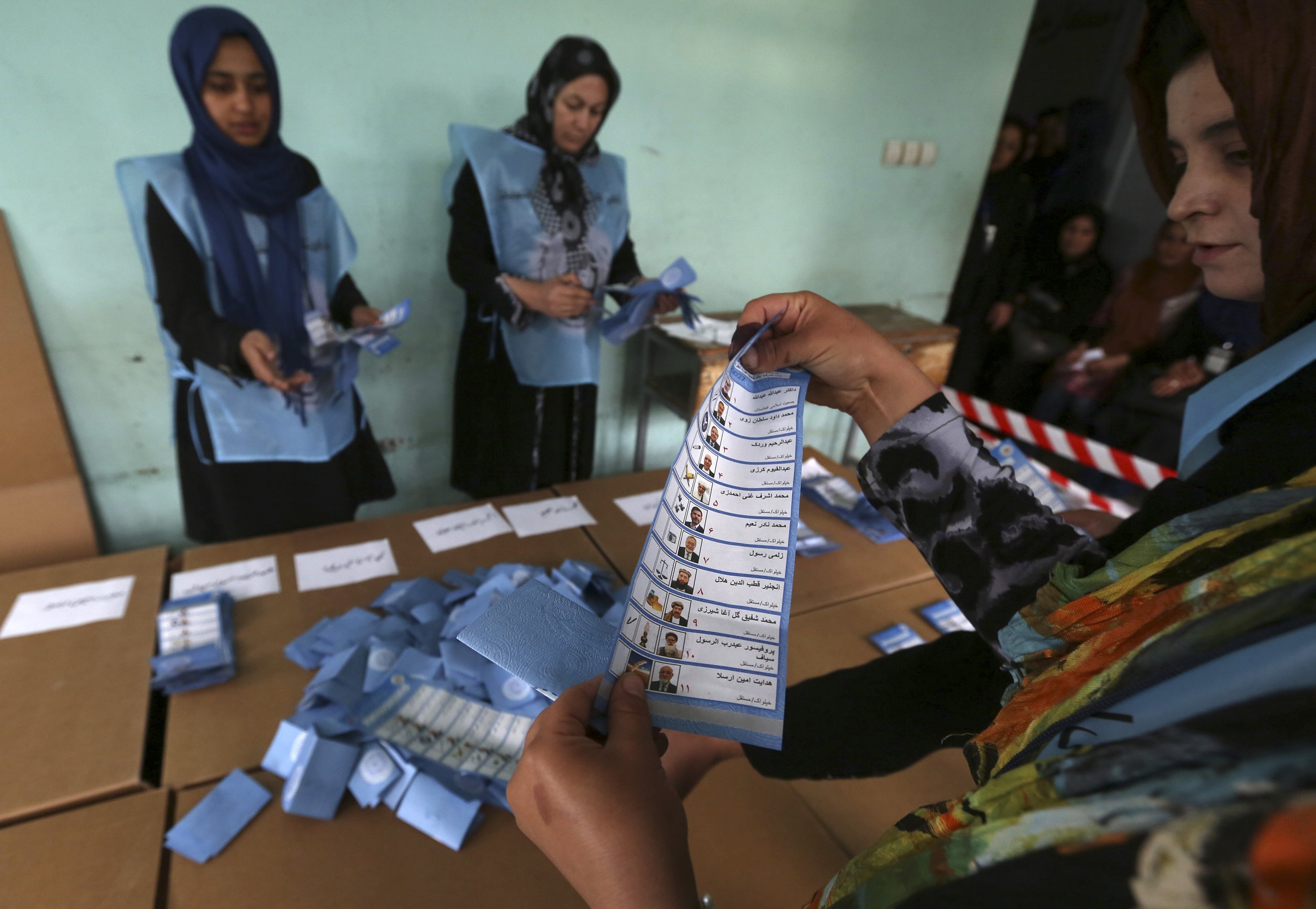 KABUL (Reuters) - Preliminary tallies from Afghanistan's presidential election showed former foreign minister Abdullah Abdullah leading in parts of Kabul on Monday but, with ballot counting likely to last weeks, it was far too early to predict a winner.
The two other frontrunners complained of fraud in the April 5 vote, which, all being well, will lead to Afghanistan's first democratic transfer of power as incumbent Hamid Karzai prepares to step down after more than 12 years in the office.
Trucks stacked with plastic ballot boxes began to trickle into the capital on Monday, as officials prepared to open a center to tally votes from across the rugged country.
The United States plans to withdraw most of its troops by the end of 2014, so the longer Afghanistan has to wait before a new leader is installed, the greater the risk of instability from the Taliban insurgency and rivalries between factions in a country divided along ethnic and tribal fault lines.
"We are trying to start the process as soon as possible," Noor Mohammad Noor, a spokesman for the Independent Election Commission, said of the count.
"It's a long process ... It will take time."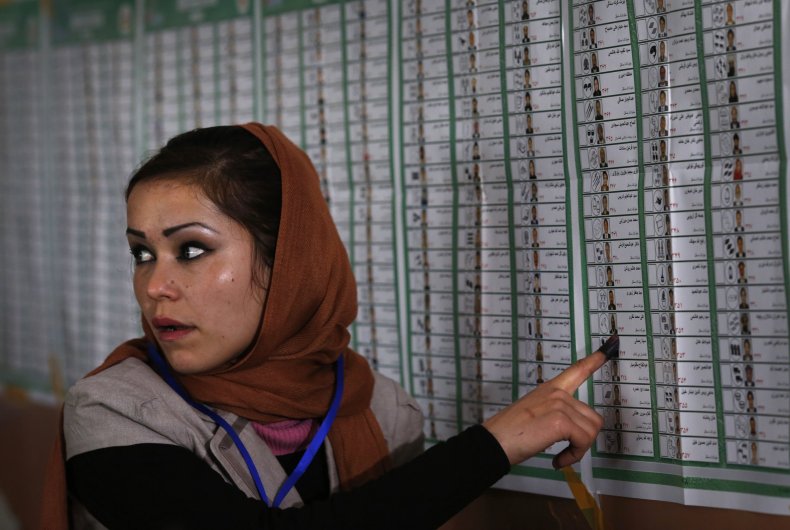 If none of the candidates scores more than 50 percent it will take even longer before a winner is declared, as there will be a second-round run off at the end of May at the earliest.
Preliminary results are not due until April 24, but a tour of Kabul polling stations showed that Abdullah was firmly in the lead, confirming the suave former anti-Soviet resistance fighter's popularity in the capital.
Running second came Ashraf Ghani, a former World Bank official with a program of radical economic reform. Former finance minister Ghani should score well in the north, as his running mate is Abdul Rashid Dostum, an ethnic Uzbek former guerrilla leader who holds sway over much of the region.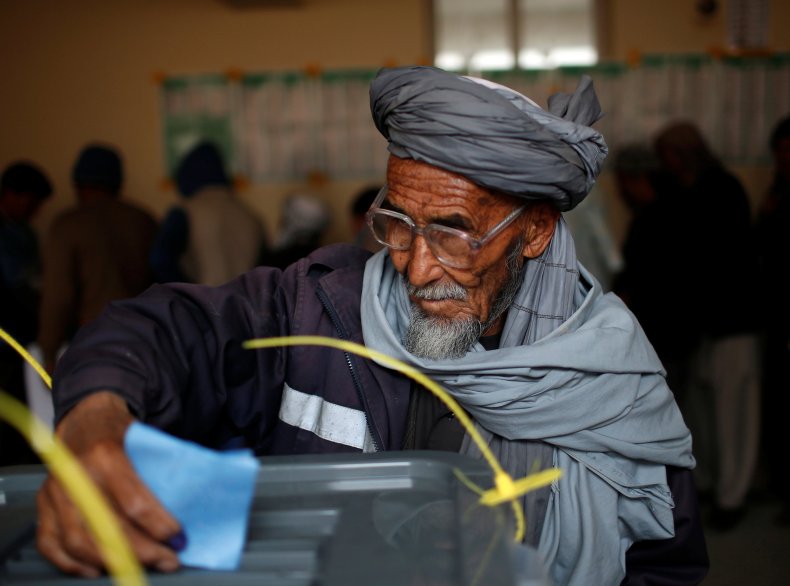 Trailing in third was another ex-finance minister, Zalmai Rassoul. He is believed to have Karzai's backing and is expected to do better in the ethnic Pashtun-dominated south, where the Karzai family has strengthened its influence over the years.
Rekindling memories of the mass fraud that marred the previous presidential election in 2009, the Ghani and Rassoul camps both said they had received reports of violations and submitted them to the Election Complaints Commission (ECC).
"There are reports of serious fraud in several locations but all is documented and will be passed on to ECC for investigation," Ghani posted on his Twitter account.
An aide for Rassoul said: "We have filed complaints." The extent of the suspected fraud was not immediately clear and the ECC was expected to take weeks to check the allegations.
TRANSPARENCY
International and Afghan leaders have praised the Saturday vote as a success because of a higher-than-expected turnout - estimated at 60 percent - as well as the failure of Taliban to disrupt it significantly.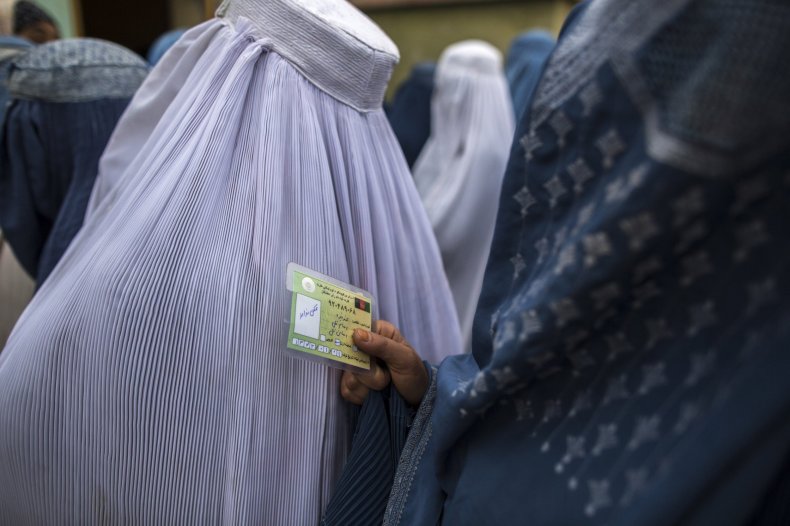 As part of efforts to make the election more transparent, polling stations at schools and offices across the country post results on their doors for the public to see.
A result sheet from Sayed Jamaluddin High school in Kabul, for example, showed Abdullah had received 190 ballots, Ghani 23 and Rassoul 11. The picture was similar at about a dozen other schools visited by Reuters in the west and north of Kabul.
Three polling stations in Helmand province visited by Reuters also put Abdullah in the lead. So did one polling station in the remote province of Ghor and two centres in Herat.
Kabul accounts for at least 20 percent of Afghanistan's electoral base, so a strong result in the capital could be key to the outcome. There are 28,500 polling centres across Afghanistan.
Rassoul's strong base is in the south, but even there voters appeared to be divided, with signs that tribal influence in the deeply traditional region is starting to matter less.
Many people, especially young city-dwellers, defied the custom of voting for one of their own and said they chose to back Ghani, a Pashtun whose roots lie in east Afghanistan, or even Abdullah, who is half ethnic Tajik with a stronghold in the north.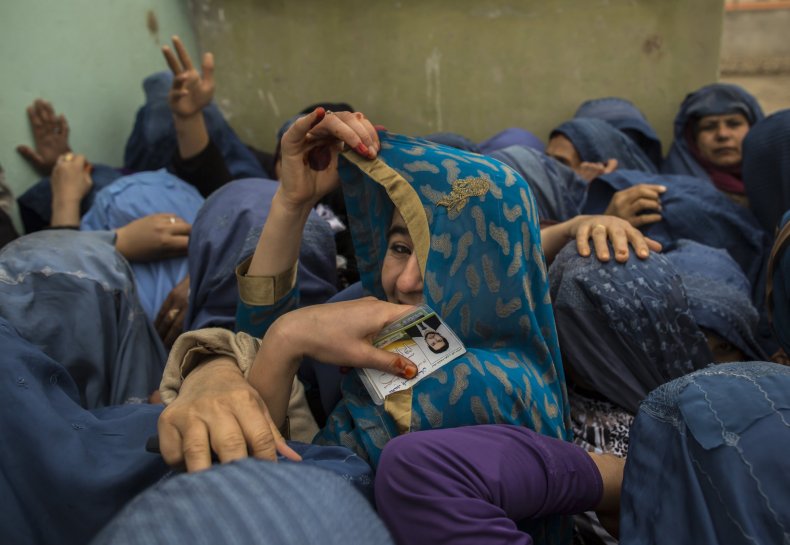 Haji Ehsaan, a Pashtun tribal elder, said he supported Abdullah and accused the authorities of working in favour of Rassoul.
"In the districts of Kandahar, there was not a fair election," he told Reuters. "The observers were not able to go there to monitor the situation and that's how the government took advantage."
Hashmat Karzai, a cousin of the outgoing president who has been campaigning for Ghani, said his observers had collected evidence of ballot stuffing and more than 20 mobile phone videos documenting fraud had been presented to a complaints commission.
"If they don't uphold the complaint we'll show it to the media," he said. "It's right there, in front of you, policemen filling in boxes."