NYC Man Accused of Trying to Obtain $20 Million in Coronavirus Small Business Loans, Despite Having No Employees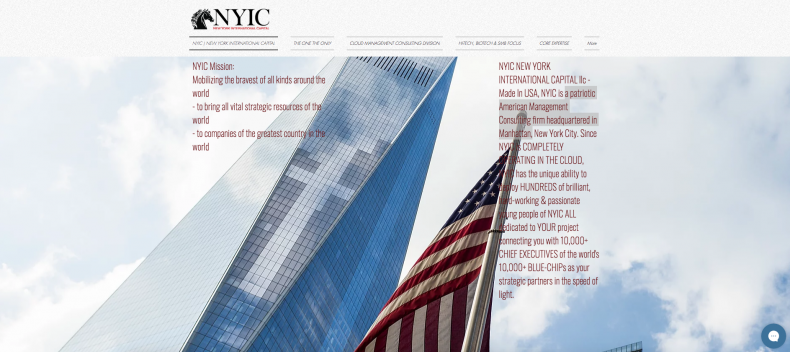 A Chinese national living in New York City was arrested on Thursday for what prosecutors describe as a forlorn scheme to defraud the Small Business Administration (SBA) out of over $20 million in funds meant to protect flagging businesses during the current recession.
Muge Ma, who sometimes goes by the name Hummer Mars, is accused of doctoring tax forms that were then submitted to several private banks in support of loan applications under the Paycheck Protection Program—created by Congress during the pandemic to sustain company payrolls and avoid layoffs.
Despite claiming his two companies employed hundreds of people and had millions of dollars in monthly payroll obligations, Ma was apparently the only employee, according to an affidavit submitted in his criminal case by FBI Special Agent William McKeen.
A criminal complaint approved by federal prosecutors outlines six charges against Ma, including wire fraud, bank fraud and making false statements to a bank. If the case goes to trial, a conviction on any of those three charges could result in a maximum sentence of 30 years' imprisonment.
Ma, 36, appeared via teleconference for an initial hearing on Thursday. A lawyer assigned to him did not return a request for comment. A subsequent hearing in the case is set for June. He is currently being held without bail—the government believes he is a flight risk—at the notorious Metropolitan Correctional Center in Lower Manhattan.
One of the companies attributed to Ma, New York International Capital (NYIC), applied to the SBA and was approved for $500,000 under the Economic Injury Disaster Loan program. Another company registered with Ma as its sole member, Hurley, was approved for $150,000 under the program, in which the SBA provides low-interest loans to small businesses suffering from coronavirus-related economic harm.
NYIC is described on its website as "a patriotic American Management Consulting firm headquartered in Manhattan." A $10,000 loan advance given to NYIC was later spent at a consumer electronics store and a department store, according to McKeen.
Ma submitted applications to multiple banks to garner additional funds for NYIC. Prosecutors believe these and other documents were fraudulent. In an application to an unnamed bank, headquartered in Manhattan, Ma is said to have requested over $6 million under the Paycheck Protection Program, a forgivable loan authorized by the SBA which was designed to help struggling companies make payroll.
Ma allegedly said on his application that he is a U.S. citizen and that NYIC had 483 employees it had to compensate. On the contrary, Ma is a permanent resident and NYIC "did not pay any wages to any employees in 2019," according to tax records reviewed by McKeen.
Ma also submitted a financial audit reporting over $40 million in revenue for NYIC in 2019. McKeen says this document was fabricated, in addition to a host of other payroll and financial statements purporting to represent the company's condition.
That loan was denied for potential fraud, and several other similar applications for PPP loans were denied afterward. In one case, a denial prompted Ma to inform the bank that he wanted to withdraw the application "because our company does not want the PPP."
Notwithstanding these setbacks, one bank appears to have actually delivered $800,000 in PPP funds to Ma's other company, Hurley. However, that deposit was later frozen in connection with the FBI's investigation.
Ma also allegedly corresponded with suppliers of personal protective equipment, falsely representing himself as a representative of New York Governor Andrew Cuomo.
"There are many people in desperate need of federal money right now to get them through an unbelievably difficult time," FBI Assistant Director William F. Sweeney Jr. said in a statement. "The last thing they need to hear is that a fraudster allegedly tried to steal millions of dollars for his own selfish use."