An individual connected to Chinese-funding sources in government-backed investment funds has allegedly swindled Adam Struck, who runs one of Los Angeles' largest seed-stage venture capital firms, according to a lawsuit filed in U.S. District Court in Los Angeles.
Adam Struck of Struck Capital Management, the plaintiff in the complaint, is a successful venture capitalist who invests in cutting-edge technology that is vital to maintaining America's technological lead and, simultaneously, indispensable to China's ambitions to take a more commanding role. This may have put Struck at the heart of the technological rivalry between the U.S. and China.
Struck hired Yida Gao, a 31-year-old investor and MIT graduate, to help run the firm's blockchain fund. After being fired from Struck's firm, Gao became an executive at an investment vehicle known as a Special Purpose Acquisition Company, which Wall Street traders call a SPAC, that has numerous links to the Chinese government and Chinese Communist Party.
In hot investment sectors, such as fintech, and through newly popular vehicles including SPACs, China may be working to secure sensitive technologies and advance its interests, which raises national security concerns for the United States, according to several experts and information revealed in the lawsuit.
In the complaint, Struck alleges that former employee Yida Gao swindled the company, stole proprietary materials to start a competing firm, then joined a China-connected SPAC and also engaged in personal protective equipment (PPE) arbitrage at the height of the COVID-19 pandemic.
Gao may be a part of a growing trend of mainland Chinese investors using Wall Street to gain access to U.S. technology and U.S. innovation.
Gao is now the chief financial officer of Aurora Technology Acquisition Corp., a Cayman Islands-based SPAC that Struck's lawsuit alleges has courted investors with many links to the Chinese government. Gao is also the founder and CEO of venture capital firm Shima Capital, which is also listed as a defendant in the complaint.
"We allege that during his time as a minority partner at DDC [a unit of Struck Capital], Mr. Gao repeatedly violated his fiduciary duties, used Mr. Struck's name to make unauthorized deals, attempted to embezzle funds and, upon his termination, stole proprietary information to start his own, competing fund, Shima Capital," said attorney Amnon Siegel of Miller Barondess, Struck's counsel in the lawsuit.
Gao did not respond to Zenger's request for comment.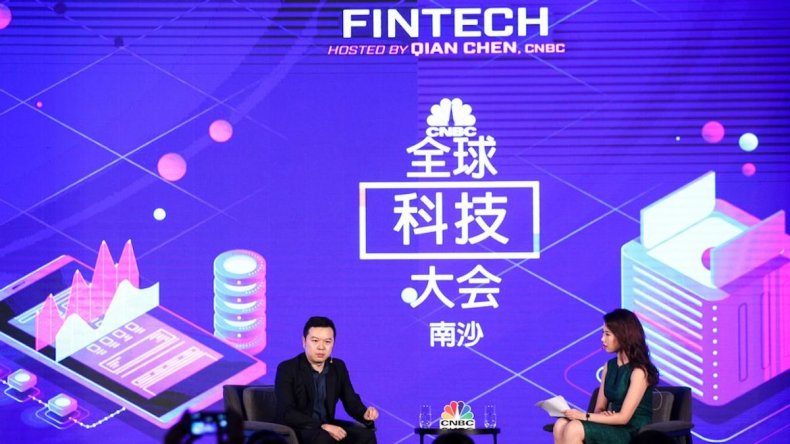 "The U.S. government is not well-structured to counter Chinese espionage efforts. China's economic espionage is focused on U.S. industries. Those industries are vulnerable. U.S. industries along with federal law enforcement and counterintelligence organizations lack the expertise and resources to counter this large-scale offensive," said Nicholas Eftimiades, retired Senior Intelligence Officer and Senior Fellow at the Atlantic Council's Scowcroft Center for Strategy and Security.
"China leverages its economy to gain control of industries. The CCP believes controlling industries worldwide serves to develop economic wealth and as a means of conducting controlling foreign governments and societies through economic warfare," said Eftimiades.
In recent years, the Chinese state has used front corporations to gain access to American firms' intellectual property, according to Shaomin Li, a professor of international business at Old Dominion University in Norfolk, Va. In many cases, Li said, China will acquire U.S.-based firms primarily to access their technologies.
"Unlike the democratic countries such as the U.S. where the line between state-sponsored espionage and private violation of intellectual property rights is clear, the CCP [Chinese Communist Party] uses ordinary people to collect intelligence for the state, and uses state intelligence agencies to collect economic and commercial intelligence for Chinese companies," Li said in an email to Zenger.
In his 2022 book "The Rise of China, Inc.: How the Chinese Communist Party Transformed China into a Giant Corporation," Li writes that "residents in China are treated like employees of China, Inc., and firms are business units or subsidiaries of China, Inc."
At the center of Struck's lawsuit is Gao, who joined Divergence Digital Currency (Struck's blockchain fund) in 2016 after stints at Morgan Stanley and New Enterprise Associates. Soon after joining the firm, Gao was made a general partner.
In February 2021, the situation with Gao allegedly reached a breaking point. According to the complaint, it was during this time that "Gao attempted to steal $150,000 from DDC by setting up a wire to himself." The complaint says that despite earning millions in compensation while working for Struck and DDC, Gao's "greed led him to make deals using Struck's name and brand behind Struck's back, embezzle funds and steal trade secrets on his way out the door in order to launch a competing fund." He was soon removed from DDC.
In the month following his removal from DDC, Gao filed a lawsuit in Los Angeles County Superior Court against the blockchain firm alleging wrongful termination. That case remains pending as of April 2022.
Gao's alleged misdeeds at DDC are only the beginning of the improprieties listed in Struck's lawsuit. The complaint also claims that "Gao was involved in a seemingly shady scheme to exploit the shortages created by the COVID-19 pandemic and sell personal protective equipment (PPE) at highly inflated prices in March 2020."
A records search by Zenger found Gao's name on Uniform Commercial Code (UCC) filings for two PPE procurement entities — PPE Trade and Support LLC and Global Phi Trading Company LLC — that imported PPE from Asia and sold it at a profit in the United States. Zenger's investigation also uncovered Gao's name on bids for lucrative municipal PPE fulfillment contracts with the cities of Philadelphia and Dallas, the latter worth more than $1.2 million.
While it is not known whether Gao was awarded either contract, the complaint alleges that the PPE scheme resulted in a windfall. According to the complaint, Gao's "Vimeo account features a screen capture of Global Phi's bank account displaying a $1.8 million balance." The complaint notes that "Numerous companies that sprung up during this time to import PPE from China have since been exposed, and in some cases, prosecuted, for fraud."
However, Gao's alleged links to Chinese companies, investors and officials run deeper than just importing face masks.
According to an SEC filing, Gao is CFO of Aurora Technology Acquisition Corp., a SPAC that announced a $200 million IPO in February.
Aurora's Chairman and CEO Zachary Wang formerly worked at the American investment firm ZZ Ventures, which the complaint alleges maintained close ties to the Chinese government.
The chairman of ZZ Capital International is Zhanbin Niu, who worked in the office of the Cyberspace Administration of China from 2014-2017, and in the China Internet Network Information Center from 2017-2019. A former U.S. intelligence official, who requested anonymity to speak candidly about his assessment of the facts, told Zenger that Niu is a "highly vetted, powerful and influential Chinese government official who most likely had significant dealings with the Ministry of State Security."
Another Aurora executive with alleged links to Chinese powerbrokers is COO Cathryn Chen. The complaint said that Chen "focused her career on making investments on behalf of Chinese nationals in the United States, including some associated with ByteDance, which per an August 14, 2020, executive order [issued by then-president Donald Trump] 'threatens to impair the national security of the United States.'"
Aurora's SEC filing also lists Chen as the founder and general partner of fintech platform MarketX Inc. One of its investors is billionaire Lei Jun, who is also deputy of the National People's Congress, the Chinese Communist Party's legislative body.
Aurora began trading on the NASDAQ in February 2022.
According to Professor Li, U.S. national security and law enforcement officials harbor fears that China is increasingly using private business people as a means to appropriate and steal innovative technologies from American firms that could eventually be leveraged against the United States.
"The FBI director [Christopher Wray] says new probes into China are launched 'every 12 hours,'" Li said. "So, this is about one case per day, or some 300 cases per year. In 2019, the United States recorded 2.83 million visitors from China. If we consider the magnitude of the CCP's infiltration of the U.S., 300 is not even the tip of the iceberg."
This story was provided to Newsweek by Zenger News.