White Supremacist Charged With Murder Says He Spared Non-Jewish Woman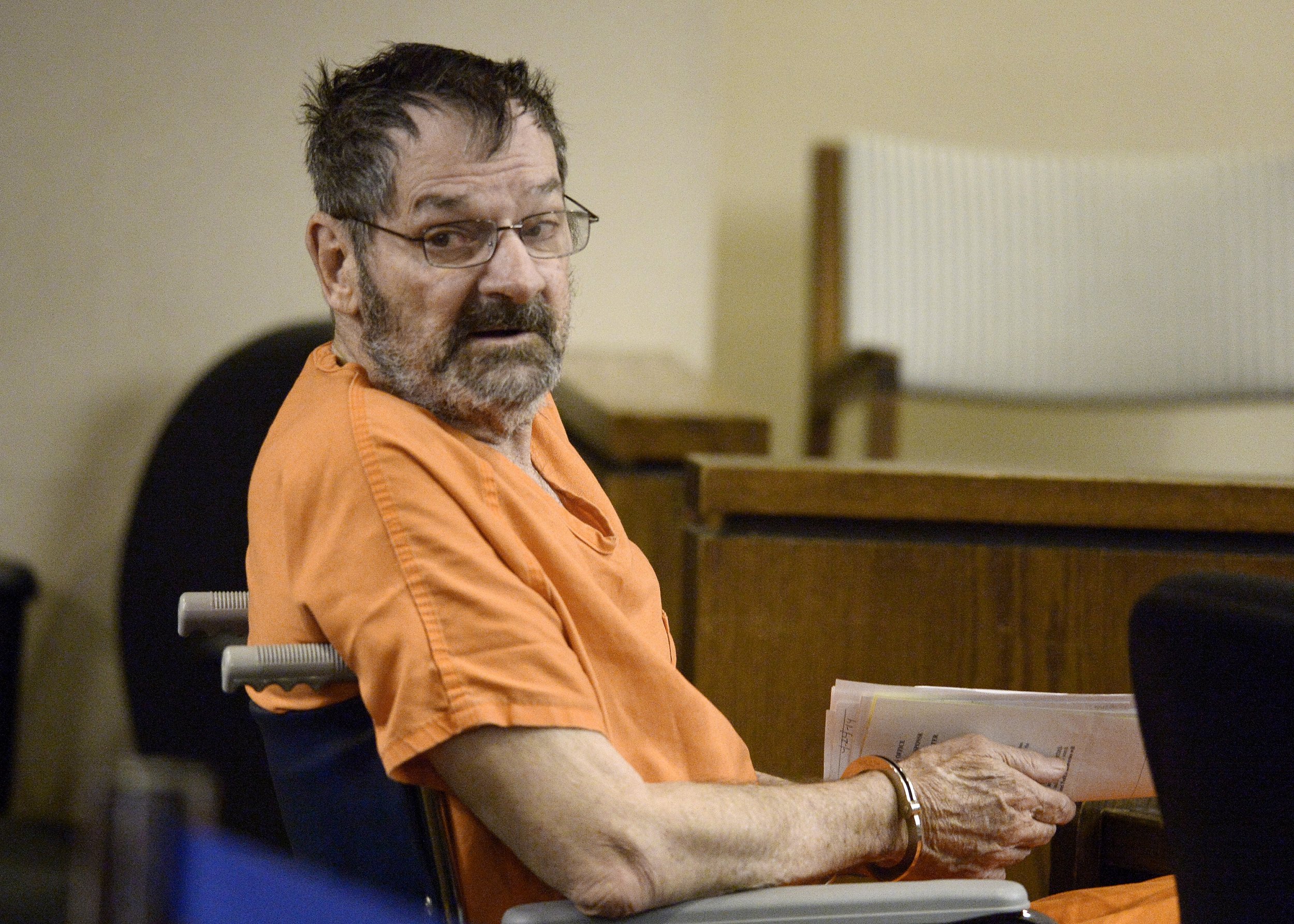 A white supremacist charged with fatally shooting three people outside two Jewish centers in Kansas last year told a witness at his trial on Tuesday that he decided against shooting her after she told him she was not a Jew.
Frazier Glenn Cross, 74, a former senior member of the Ku Klux Klan who is representing himself at the trial, questioned witness Maggie Hunker about her testimony that she saw Cross shoot a woman in a Jewish retirement home parking lot before he turned his shotgun on her.
Hunker said Cross asked: "Are you a Jew?" She responded that she was not and he put the gun away and drove off, Hunker testified.
In questioning Hunker, Cross recounted their interaction in the parking lot and said he had asked her twice if she was a Jew. He did not hear her answer the first time but did the second time, he said.
"I let you live because of that," he said. "I am glad I didn't shoot you."
Later, with jurors out of the courtroom and just before adjourning Tuesday, Cross complained about prosecutors calling so many witnesses. "Everybody knows I did it. I don't deny it," he said.
Cross, also known as Glenn Miller, could be sentenced to death if convicted of the April 2014 fatal shootings of Reat Underwood, 14, and his grandfather William Corporon, 69, outside the Jewish Community Center of Greater Kansas City, and Terri LaManno, 53, outside the Jewish retirement home in Overland Park, Kansas, a suburb of Kansas City, Missouri.
None of the victims was Jewish.
Corporon and Underwood were shot in a parking lot outside the community center. The shooter then drove to the retirement home nearby where LaManno was visiting her mother.
Hunker testified she saw Cross shoot LaManno and heard the woman pleading, "No, no, no."
Cross also is charged with attempted murder for allegedly shooting at three other people. He has pleaded not guilty to all the charges.
Prosecutors played a video of Cross's arrest in which he is shown being handcuffed without resistance and put in a squad car. He can be heard saying he hates Jews and asking, "How many did I get?"
The trial is expected to run up to four weeks but is moving faster with Cross asking few questions of prosecution witnesses. Prosecutors may finish presenting witnesses on Wednesday. Cross has asked to open his defense on Monday.