Freak Storms Hit World's Champagne Supply As Thousands of Acres Destroyed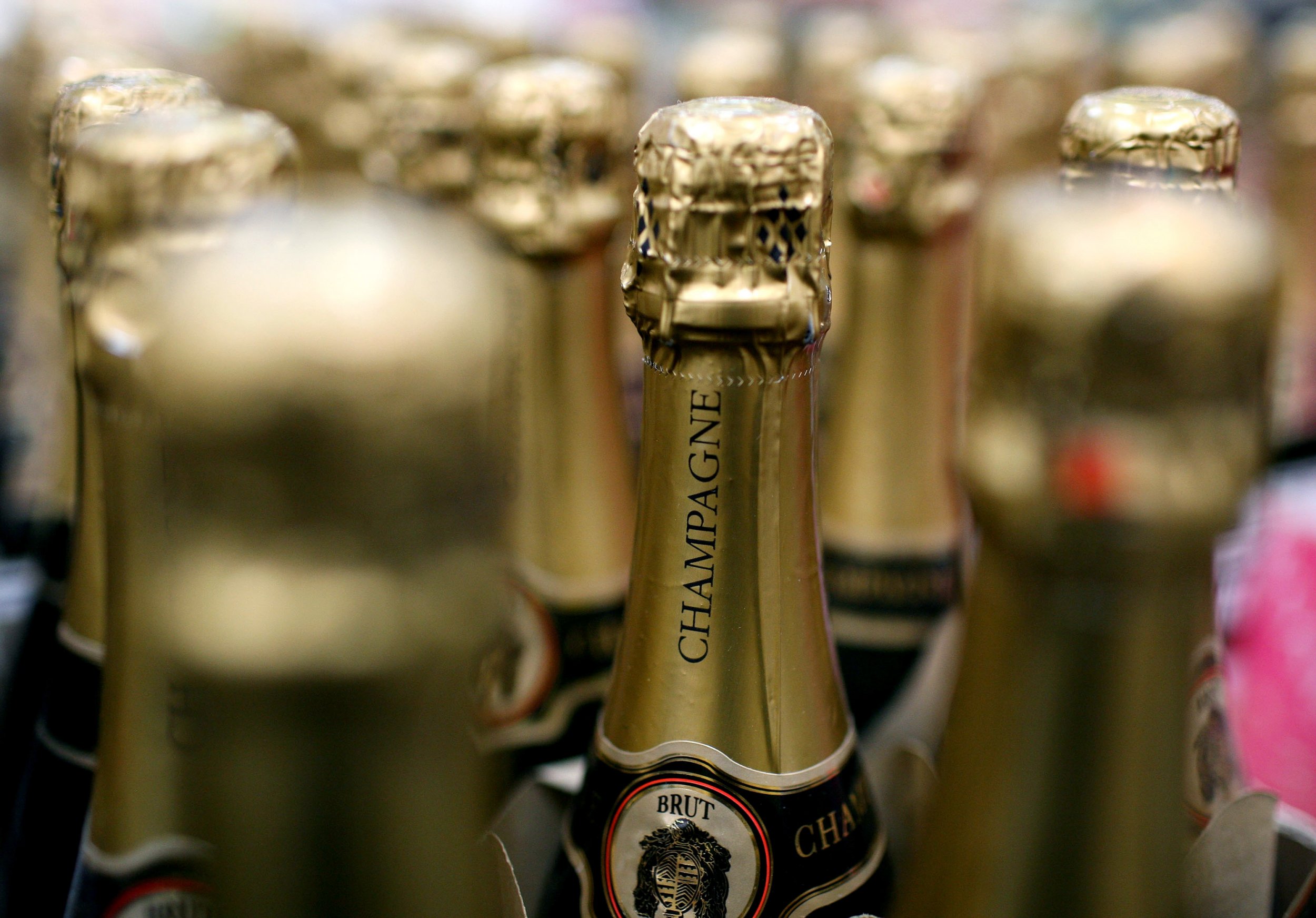 Hail storms in France's Champagne region have pounded thousands of acres of vineyards, prompting fears that millions of bottles worth of the year's produce has gone.
The freak weather incidents at the end of April and the start of May battered swathes of northeastern France, damaging around 4,450 acres of Champagne vineyards and completely destroying almost 2,500 of them, industry officials have said. The carnage extends to around three percent of the total champagne-growing area, AFP reported.
"The destruction of vineyards from hail is not something rare but what is uncharacteristic is the ferocity and early timing of the storms we have just seen," France's Champagne Committee said in a statement to the news agency. Vines are still only blossoming and are more susceptible to violent weather conditions than later in the harvest season.
Read More: Champagne lost for over a century unearthed in France and it may still be drinkable
Based on the total volume of the produce lost and the amount that goes in each bottle, The Telegraph estimated that storms wiped out about eight million bottles, which roughly amounts to $146 million. The net loss may not be that high, since champagne manufacturers avoid mass shortages by mixing new product with stocks from previous years to maintain a steady supply, even in testing times.
However, champagne from a single harvest, as opposed to mixed ones, still command a bigger price tag and what is even more worrying for producers is the prospect of such freak weather continuing.
"La Côte des Bars in southern Champagne was already affected by spring frost last year and the previous year, so some growers may not have enough wine in stock to compensate this hail destruction," the committee's chief, Thibaut Le Mailloux, told the paper. "It, of course, means a loss of revenue."
Three of the five regions officially recognized as Champagne country went on orange alert for strong storms on Wednesday, according to France's weather agency. The danger has since subsided but France's torrential summer rain continues to pose a concern.
A similar incident in southeastern France, wine and brandy country, saw hail pummel almost 18,000 acres of vineyard near Bordeaux and 25,000 acres in Cognac last weekend.
Violent weather in springtime, Le Mailloux said, is worrying champagne makers that the latest storms could be a "warning or sign of the type of climate events that we are likely to experience more and more in the coming years."
"Climate change isn't about regular temperature rise but more chaotic climate because it is so violent and at such an unusual period," he said.
The French government has voiced concern about the long term effects of fickle weather on the wine industry. Agriculture Minister Stephane Travert told lawmakers over the weekend that his ministry is now exploring "what measures we can put in place and what support we can offer" to the industry.