Freakish Warming Causes Arctic Temperatures to Rise Nearly 40 Degrees Above Normal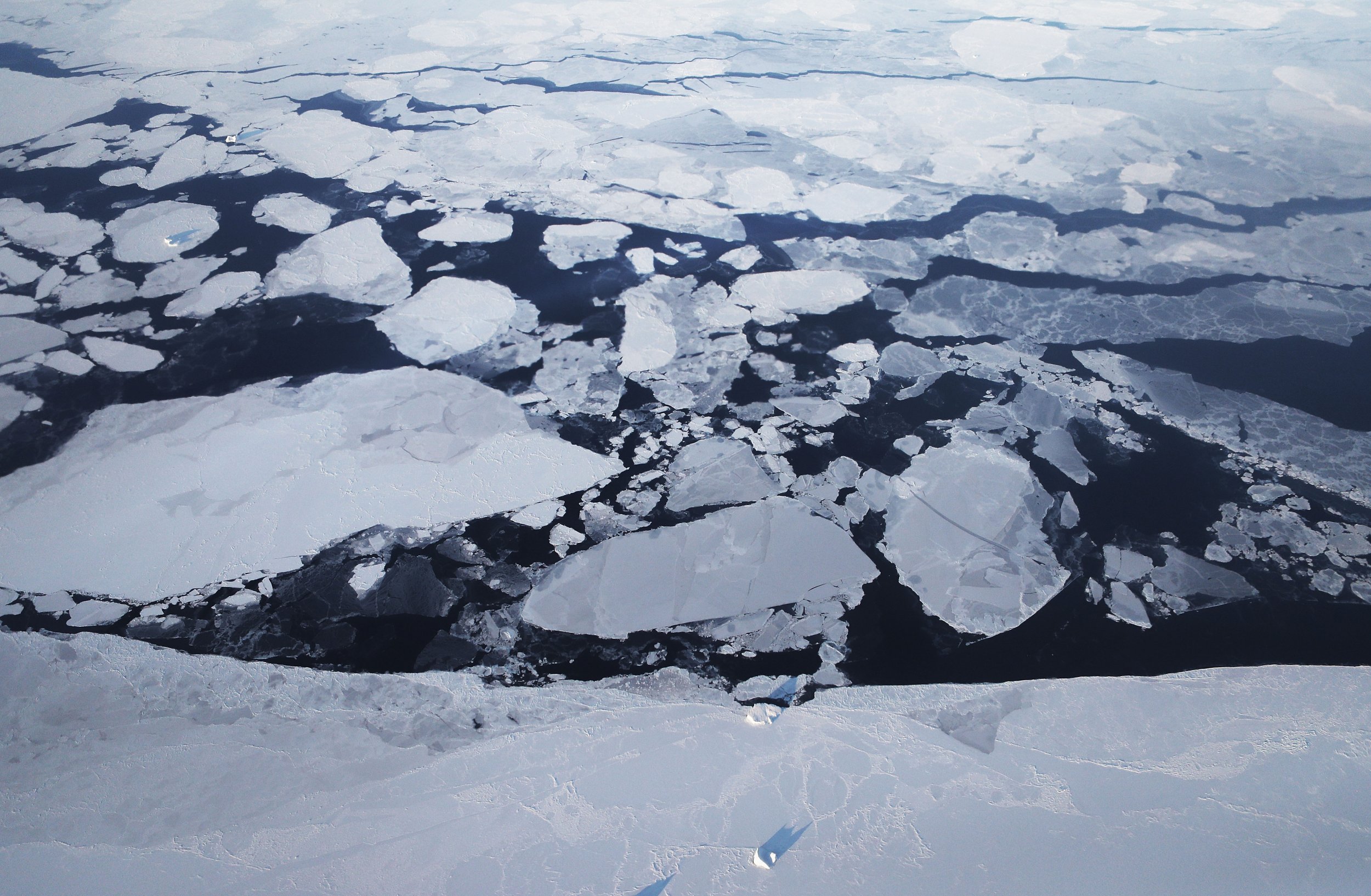 At this time of year, temperatures in the Arctic circle usually linger around the -22°F (-30°C) mark, with the region still cloaked in perpetual darkness.
However, the region is experiencing one of the warmest Februarys on record, with temperatures for the area north of 80 degrees latitude currently averaging 17.6°F (-20°C)–more than 36°F (20°C) above normal, Ruth Mottram, a climate scientist at the Danish Meteorological Institute (DMI), told Reuters.
And in some places, such as the DMI's Cape Morris Jesup weather station at Greenland's most northernmost point, the mercury has even been rising above freezing–which is highly unusual for this time of year. Temperatures at the observation center–just 400 miles from the North Pole–soared to highs of 43°F (6.1°C) over the weekend, helped by an intense winter storm that brought an intrusion of moisture and warmth.
While unusual weather events do occur every winter in the Arctic, recent warming has been "particularly anomalous, long-lasting, and widespread in the area," Zack Labe, a climate scientist from the University of California, Irvine, told IFL Science.
Read more: The coldest village in the world is hit by Arctic snap
In fact, temperatures at the station have already been above freezing for 61 hours in 2018–a record that far surpasses the previous record of 16 hours in 2011, Robert Rohde, a physicist at Berkeley Earth, a California climate science nonprofit, wrote in a tweet.
The recent warming comes at a time when sea ice has retreated to record lows for late February, according to data from the U.S. National Snow and Ice Data Center.
Even in the region north of Greenland–where the thickest Arctic sea ice used to be–there is now open water. The ice is not refreezing quickly because air temperatures are above zero in many places, Professor Lars Kaleschke from the University of Hamburg, wrote in a Twitter post.
Melting sea ice in the region–which scientists say is being driven by global warming–poses a problem because it can create a positive feedback effect that contributes to further warming, a 2010 study conducted by researchers from the University of Melbourne suggests. While the melting is itself caused by higher temperatures, when the ice retreats, more heat is absorbed by the water, leading to warmer temperatures in the atmosphere above.
It is difficult to say for certain whether a warming Arctic is the result of human activities or natural variations given that the lack of measuring stations in the region and satellite data records only begin in the late 70s.
However, what is clear is that the Arctic climate is changing fast–warming at almost double the rate of the global average. In addition, researchers think that unusual weather events will only increase in intensity and frequency as climate change worsens.