Fred Armisen on Portlandia, SNL, and Obama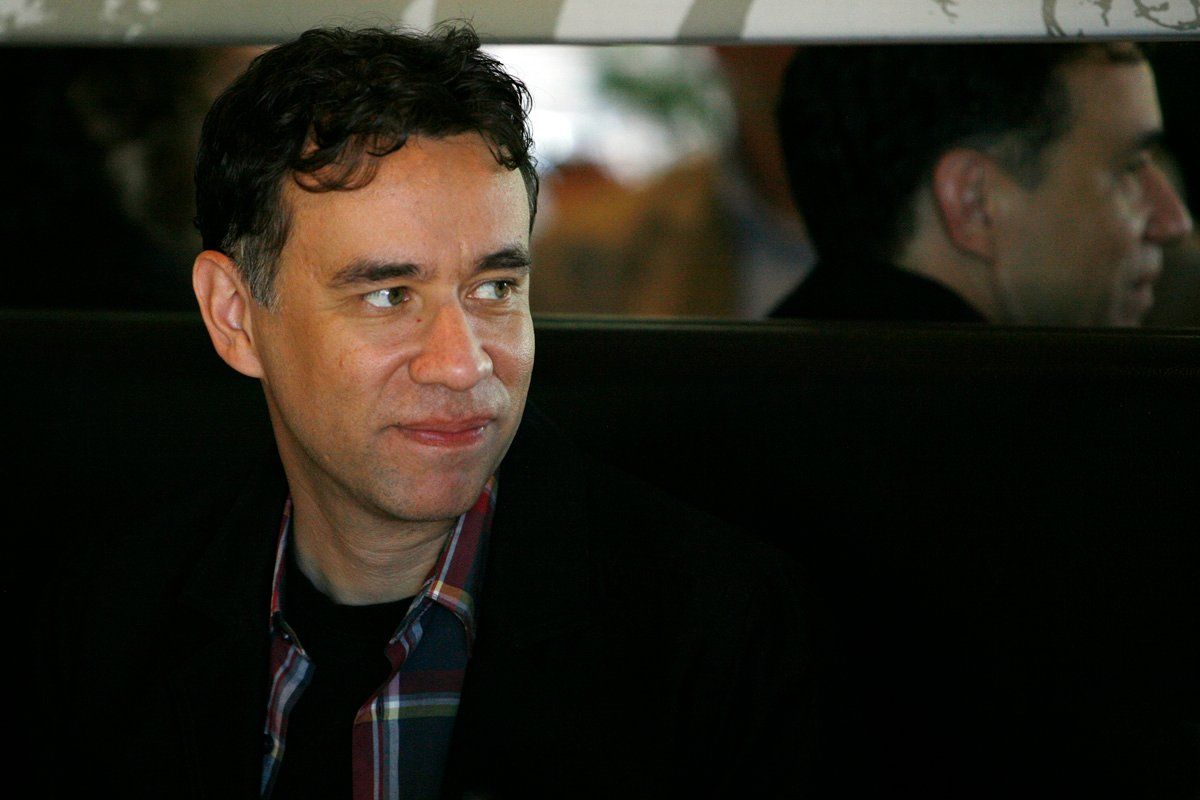 Today [Dec. 4] is your birthday. What will you be doing?
Working. I just work all the way through. It's writing night [for Saturday Night Live]. It's a good thing, because I consider it a good-luck charm to be working on my birthday.
Season 3 of Portlandia starts Jan. 4. What should we be excited about?
We've kind of extended some of the stories. Something that we haven't really done that much before are stories that go episode to episode instead of everything being in their own little pods.
What is it that's so appealing about ­granola-crunching flannel wearers?
I feel that that world is extending beyond Portland, so even though it's about the city of Portland, it's kind of a city that exists everywhere. The more I travel, especially for the show, the more I'm seeing that there are parts of North Carolina and Illinois that are similar. I don't think it's anybody taking a cue from or copying anyone else. It's just the way cities are going.
Co-creator Carrie Brownstein is working on a memoir. Is a memoir in your future?
That's a good question. I don't know if I'm open enough to do that. If I were ever lucky enough to write a book, there are so many areas that I'd visit first. Like accents, the history of accents in America.
You helped Penny Marshall plug her new book by imitating her on YouTube. Would Penny plug yours?
Definitely. When you do an impression of someone, there's a kind of bonding. I have a lot of affection for her, and we spent some time together when she came to Portland. But she'd have to dress like me. I'd put her in a Fred wig.
How do you feel about President Obama being reelected?
Usually I would opt to say something like, I don't want to get into politics because I'm a comedian and usually no one cares what a comedian thinks, but as 
an American, it's awesome. It's a great, cool thing.
What do you think about Jay Pharoah taking over your role as Obama?
I think that Saturday Night Live is its own living thing. First of all, I'm psyched about it. It makes me happy. I believe in Saturday Night Live. To be at its best, the show needs to keep reinventing itself.
How do you hold it together during "The Californians" sketch?
I try to keep it together. I actually don't break much during the show. It's not a common thing for me, but Bill [Hader] was making me laugh so hard because he had lipstick all over his face. That's the fun of the show. You don't know what it's like to look at Bill Hader with lipstick all over his face.
So, how would Portland deal with the fiscal cliff?
I think that Portland, for some reason—and this is my ignorance—I think that they're just impenetrable. They're just impervious to anything bad happening. I go to Portland—and maybe this is only the version I see—but it's just pristine.