Fred Guttenberg Wants Parkland Shooter 'Removed From This Earth the Fastest Way Possible'
Fred Guttenberg, the father of a Parkland school shooting victim, said he wants to see Nikolas Cruz "removed from this earth the fastest way possible" as the 23-year-old waits for a jury to sentence him early next year.
Guttenberg said that result could come "through a death penalty conviction or time in a prison with a general population," he told CNN on Monday. "But he serves no useful purpose, and I'd like to be able to move on from ever thinking of him again."
Last month, Cruz pleaded guilty to killing 17 people during a 2018 shooting spree at his former high school in Parkland, Florida, in what became the deadliest high school shooting in U.S. history.
His guilty plea to 17 counts of murder and 17 counts of attempted murder means 12 jurors will decide whether he gets the death penalty or life in prison without parole. Jury selection is scheduled to begin January 4.
Last week, the families of dozens of Parkland shooting victims reached a record $130 million settlement with the U.S. Justice Department over the FBI's failure to stop Cruz, despite receiving tips that he intended to attack Marjory Stoneman Douglas High School.
Speaking to CNN, Guttenberg recalled that he was choosing his 14-year-old daughter Jaime's casket when he received a call learning that the FBI had made "a tragic mistake" in not acting on a tip that Cruz had bought guns and planned to "slip into a school and start shooting the place up."
"I literally learned this news while picking out Jamie's casket. I said to the person on the other end of the call, 'You mean to tell me had the FBI done their job my daughter would be alive today?'" he remembered. "That person said, 'I'm afraid so.'"
Guttenberg added, "We live in a world now where this is going to happen again. We know it. It's foreseeable. We can't allow these mistakes to happen."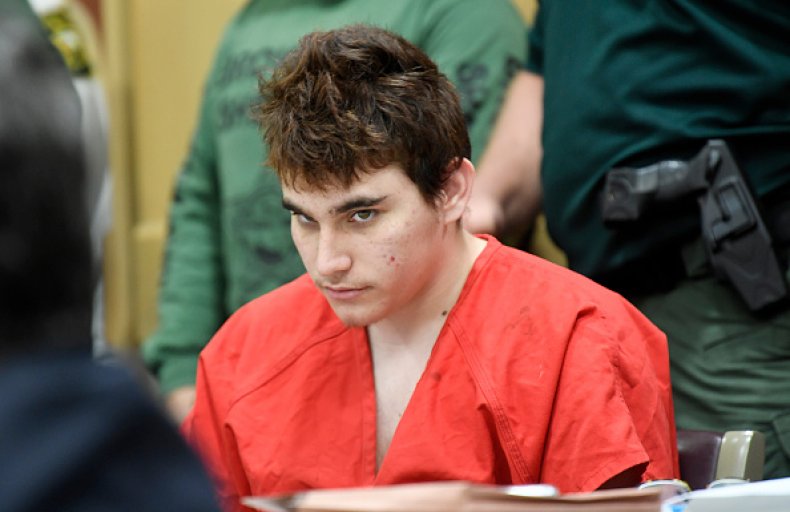 Guttenberg said he hoped that the settlement with the Justice Department—along with a multimillion-dollar settlement between the agency and the families of the Charleston, South Carolina, church shooting and a settlement between MGM Resorts International and the victims of the Las Vegas Strip shooting—signals that there is a public obligation to prevent acts of gun violence.
"I do hope that this settlement—combined with the settlement just about a month ago in South Carolina, also combined with the settlement out of Las Vegas with the big hotel that was over $800 million—sends the message that if you are a business or you are a public agency, if you have a responsibility to customers, employees, students, worshippers, anybody, you have a responsibility to keep us free from gun violence," Guttenberg said.
"We have 400 million weapons on the streets, and we have a potential for gun violence now all of the time," he added. "It is foreseeable, and so now those who we spend our time and dollars with have an obligation to keep us free from it."