Who Was Fred Hampton, the Black Panther Shot and Killed in His Bed by Chicago Police 48 Years Ago?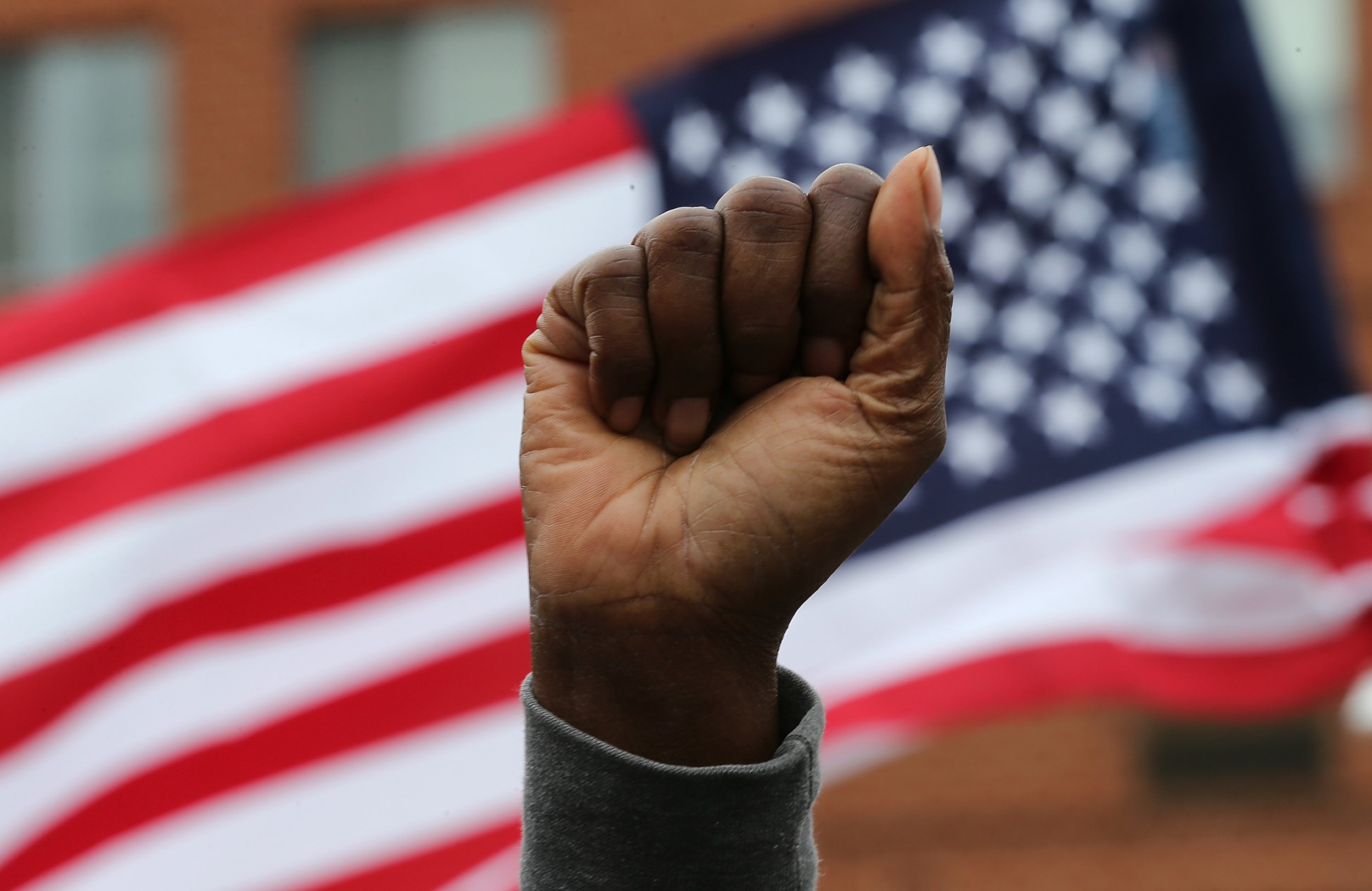 Exactly 48 years ago, Black Panthers Fred Hampton, 21, and Mark Clark, 22, were shot to death by Chicago police.
At around 5 a.m. on December 4, 1969, 14 police officers raided Hampton's apartment, which was a known Illinois Black Panther Party stronghold in Chicago's West Side, according to the Chicago Tribune. The gunfire lasted seven minutes, and Hampton and Clark were shot dead while sleeping.
"Never forget that 48 years ago today the FBI & Chicago Police Dept conspired to murder Fred Hampton in his apartment because they were afraid he was creating a multiracial political coalition to challenge those in power," Clint Smith wrote on Twitter today. "He was just 21 years old."
At the time, authorities claimed that the Black Panthers opened fire on the police while they were serving a search warrant for weapons and have maintained that they were justified in the return fire, the Tribune reported. But evidence from the night, activists argue, showed that the FBI, the Cook County State's Attorney's Office and the Chicago Police Department worked together to assassinate Hampton.
In the months that followed, a federal investigation showed that only one shot was fired by the Panthers. Police, on the other hand, fired 82 to 99 shots. Cook County State Attorney Edward Hanrahan was indicted for the raid but was cleared along with 13 other law enforcement agents, according to the Tribune.
The incident worsened an already contentious relationship between the Panthers and police, resulting in eight gun battles nationally within the following two years, which left three cops and five more Panthers dead.
But according to activist Charles Preston, Hampton's death isn't remembered as it should be.
"They don't even teach about Fred Hampton in Chicago Public Schools but students are receiving free breakfast," he wrote on Twitter.
Still, Hampton is remembered as a revolutionary.
"We always say in the Black Panther Party that they can do anything they want to us," Hampton said in the late 1960s. "We might not be back. I might be in jail. I might be anywhere. But when I leave, you'll remember I said, with the last words on my lips, that I am a revolutionary. And you're going to have to keep on saying that. You're going to have to say that I am a proletariat, I am the people."