Watch 'Mister Rogers' Documentary Clip: First Look at 'Won't You Be My Neighbor?'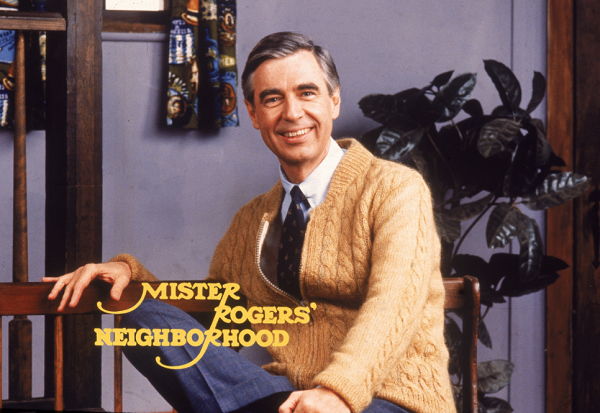 Mister Rogers' Neighborhood celebrates its 50th anniversary this year, and one way fans can celebrate is with a new documentary. Won't You Be My Neighbor? will be released by Focus Features on June 8 and give viewers a inside look into Fred Rogers' life and legacy.
On Tuesday, the studio released a 50-second first look of movie ahead of the documentary's debut at the Sundance Film Festival on Friday.
Rogers first gained popularity in 1963 when he appeared on CBC Television's Mister Rogers. The show was then picked up by Eastern Educational Network—which later became PBS—and made its official debut as Mister Rogers' Neighborhood in 1968. It aired on PBS until 2001, although reruns appeared on the network until 2008.
Morgan Neville, the filmmaker behind Won't You Be My Neighbor, said he created the documentary to show how Rogers' lessons of friendship, imagination and hard work were still relevant for kids and adults in today's society.
"The Fred Rogers I discovered making this film is at once comfortably familiar and completely surprising," Neville said in a November statement. "I believe Mister Rogers is the kind of voice we need to hear right now."
The film will include behind-the-scenes footage of Mister Rogers' Neighborhood's production, cast and crew interviews and never-before-seen clips of Rogers.
Rogers and his "Land of Make-Believe" characters like King Friday XIII, Henrietta Pussycat and Lady Elaine Fairchild—all of whom he voiced—were friendly "television neighbors" for many youngsters in the U.S. Through music, puppets and an impressive collection of cardigans, Rogers' program encouraged children to use their imagination and promoted positive messages of accepting others, sharing and good manners. Rogers helped kids work through tougher emotions, too, like grief, guilt and sadness.
The show also featured a roster of famous guest stars. Celebrities like Julia Child, Tony Bennett, David Copperfield, Lou Ferrigno, Bill Nye and many, many others dropped by Rogers' neighborhood over the years.
The TV personality died in 2003 following a battle with stomach cancer. He was 74 years old.