WaPo CEO Wake Forest Speech: Even Washington Dealt With 'Fake News,' but It's Never Been 'as Widely Spread or Threatening' as Now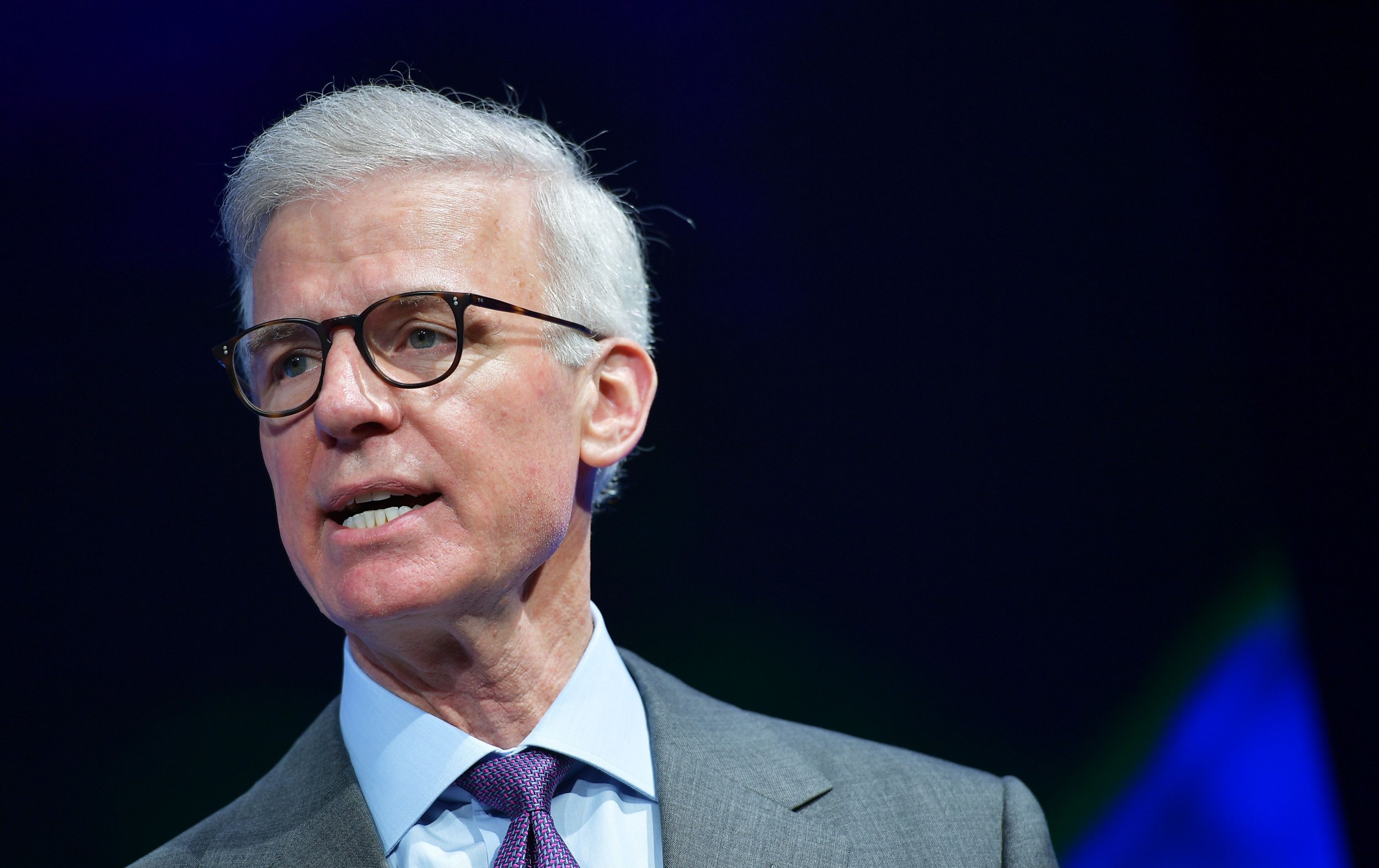 During Wake Forest University's graduation festivities, Fred Ryan, the CEO and publisher of The Washington Post, acknowledged that fake news wasn't entirely new to America's landscape, but said the issue was more threatening in present times than it was in the past.
On Monday, Ryan took the stage at the private North Carolina university's commencement ceremony to impart wisdom on the young graduates and inform them of their responsibilities moving forward—a job, he said, that would include continuing to seek the truth and grapple with technology and public officials, including President Donald Trump, perpetuating "fake news."
Trump regularly criticizes the media, largely focusing on The New York Times and The Washington Post,which were both labeled "fake news" as recently as May 15. The president claimed their reporting of "infighting" over his Middle East policy was wrong, writing in a tweet that there was none "whatsoever."
Ryan put the "search for truth" at the heart of a Wake Forest experience that taught them to not settle for the "obvious answer or follow the easiest path." He credited a Wake Forest education with being special, in part because it encouraged students to "relentlessly seek and discover."
Unlike at the university, where they could trust the information they were given and assume conversations with instructors and their peers were done "in good faith," Ryan said the same could not be said for the world they were about to enter.
"One of the challenges we see comes from the rise of fake news," Ryan told graduates. "In many ways, this is not a new phenomenon. Intentionally false information published as authoritative fact has been an issue for America since the beginning of our republic."
Ryan rewound to 1777, when a forger created seven fake letters, supposedly from then-General George Washington. The letters, which were published in London as Letters From General Washington to Several of His Friends in the Year 1776,showed Washington's alleged criticism of Congress and hope to negotiate peace with Great Britain, according to the National Archives.
Former Virginia Senator Richard Henry Lee wrote to Washington on January 2, 1778, informing him of the letters, calling the "arts of the enemies of America" endless. Were they not too bulky to send by post, Lee told Washington he would have sent him the letters to "amuse him."
Washington responded on February 15, 1778, and informed Lee he saw a letter that was supposedly written from him to his wife, Martha Washington. However, he added, "not one word of which I did ever write" and speculated all the letters to be written by the same author.
While Washington dealt with his own version of fake news, Ryan told graduates fake news "has never been as widely spread or threatening as it is now," which he partially credited to the advancement of technology.
"In today's digital world, it's possible to be a purveyor of news without a newsroom. Spreading poorly sourced stories or in some cases intentional outright lies," Ryan said. "The speed with which information races across the internet enables fake news to be weaponized."
Ryan noted that there was always tension between reporters and presidents, but said today's relationship between the two entities were "entirely different" than previous eras. He also called Trump's labeling of the press as the "enemy of the people" a "dangerous behavior."
"After all, 'enemy' is a word used to describe those we use force against," Ryan said. "For vulnerable and misguided individuals, these are more than just words—they can be an incitement to violence."
He called on Trump to stop the "verbal assaults" before his words "lead to physical harm against innocent Americans."
Concluding his speech, Ryan encouraged the graduates to embrace their role as a "seeker and steward of the truth" and explore new facts and new perspectives.