A world-famous marathon runner and mountaineer has gone missing after failing to return from a hike at Yosemite National Park on Saturday.
Fred Zalokar, was day hiking from Happy Isles to the summit of Mount Clark using an off-trail route from Bunnell Point on Saturday, July 17 but did not return to Yosemite Valley as planned, the park said in a statement on Sunday.
The 61-year-old from Reno, California, is six feet tall, weighs 150 pounds, and has gray hair and brown eyes, according to a description posted by the park.
Officials say he was last seen wearing a yellow shirt, khaki shorts, calf sleeves, a brown 'Eastern Sierra' ballcap, and sunglasses. He might also be carrying a red Mammut Bullet Pack, a black LED headlamp, and a jacket and has a family band radio with him and might be using bank 1/channel 1.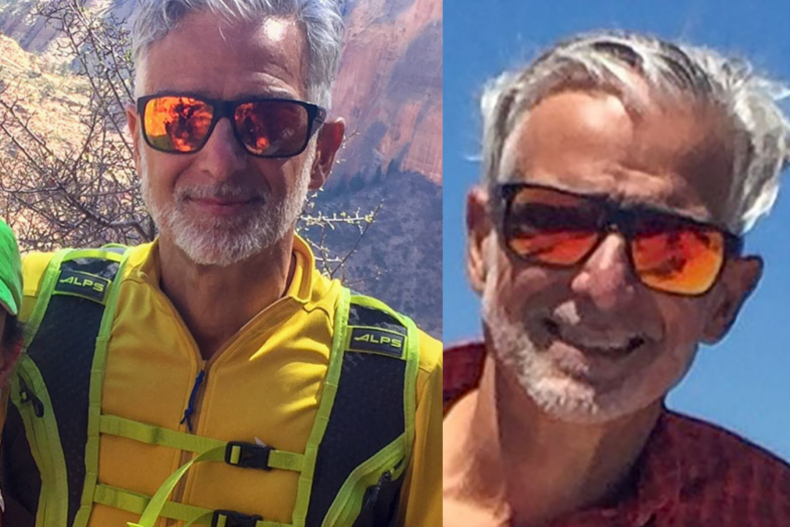 Zalokar has an accomplished running and climbing career, winning all five of World Marathon Majors in his age group and becoming the first person ever to do so, according to his website and the Sierra Nevada University.
The fitness enthusiast has traveled to 137 countries and has climbed 185 of the world's highest mountains, according to his website.
He also runs 13 times almost every week, clocking up an average of 105 miles every 7 days, according to an interview he gave Smashing Fifty, a health and fitness blog, back in April 2019. "I wake up at 3.30 a.m. almost every day and work out for two and a half hours," Zalokar added.
Zalokar relocated to Reno in 1984 because of his love of the mountains. "I wanted to get up in the mountains and I really liked Lake Tahoe and Reno was the biggest population that was close," he told the Reno Gazette Journal in 2016. "I just thought I'd be up here a little while and check it out and I fell in love with the area."
Earlier this month, an American tourist died after he fell while hiking in the Bavarian Alps.
The 73-year-old man, whose name was not released by police, fell 361 feet during a hike on Jenner Mountain at the northern end of Konigsee Lake in Bavaria, Germany, at around 2:30 p.m. on July 3.
Jenner Mountain is comprised of popular hiking trails and is reachable via cable car.
The man had joined a tour on the mountain and arrived by train before the rest of the group arrived at the peak following a long climb. He apparently lost his balance on the rocky terrain and fell backward, according to Berchtesgaden District Police.