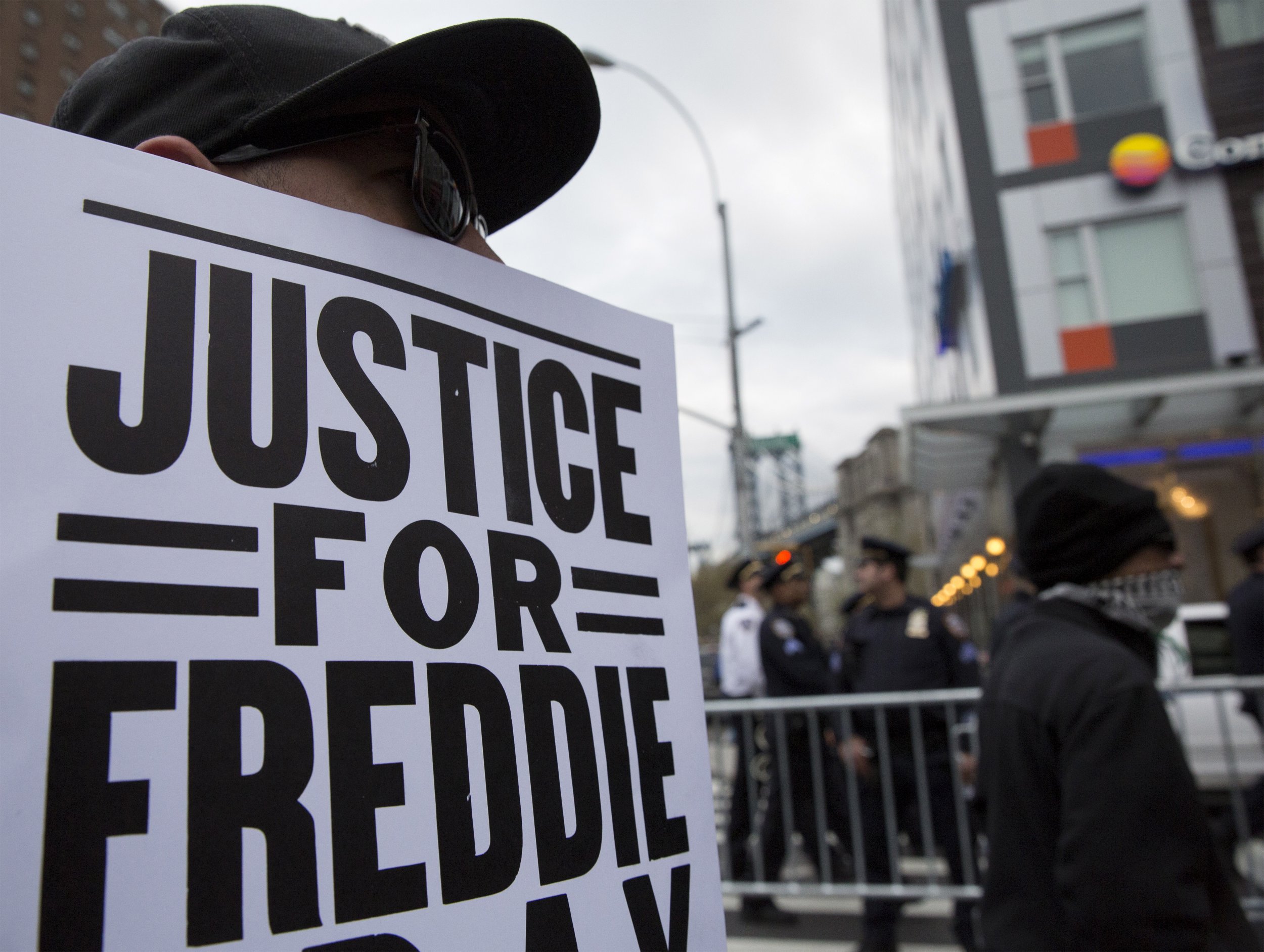 The jury selection for the trial of Baltimore police officer Caesar Goodson was scheduled on Monday, officials announced.
Goodson is one of six officers being tried in connection with the death of Freddie Gray, a 24-year-old black man who died in April from injuries sustained following his arrest.
After being placed in a transport van by police, Gray sustained a spinal cord injury at some point over the following half hour, which ultimately led to his death. State attorney Marilyn Mosby's investigation determined Gray was illegally arrested. While in the wagon, Gray requested medical attention—requests Mosby determined were ignored by multiple officers.
Goodson, a member of the police force since 1999, was driving the police wagon holding Gray. The state attorney alleges he failed to strap Gray into the wagon at least five times. Buckling those detained into the police wagon is a Balitmore Police Department regulation.
Goodson's charges are the most serious among the officers allegedly involved in Gray's death. The charges include: involuntary manslaughter, which carries a maximum 10-year sentence; second-degree assault, which also a maximum 10-year sentence; gross negligence vehicular manslaughter, another maximum 10-year sentence; criminal negligence vehicular manslaughter, a maximum three-year sentence; and a misconduct in office charge. Goodson is also facing the most serious charge of all the six officers: second-degree depraved-heart murder, which carries a maximum 30-year sentence.
"Depraved-heart murder is a super manslaughter case," Walter Balint, a criminal defense attorney in Baltimore with 33 years of experience, told Newsweek during a May interview. "It is like taking a loaded gun and firing it down the street. You kill someone standing on the other side of the street with that shot. You didn't intend that specific victim, but you killed someone." The charge is a fairly unusual one, Balint added.
The jury selection is particularly complex in the trials linked to Gray because of how many Baltimore residents were familiar with the case. Gray's death led to riots throughout the city earlier this year, damaging property, causing injuries and gaining national attention.
In the first of the six trials, the judge declared a mistrial when the jury was unable to come to a verdict. As a result, officer William Porter will be tried again in June 2016.