Freddie Gray Trial: Jury Deadlocked in William Porter Case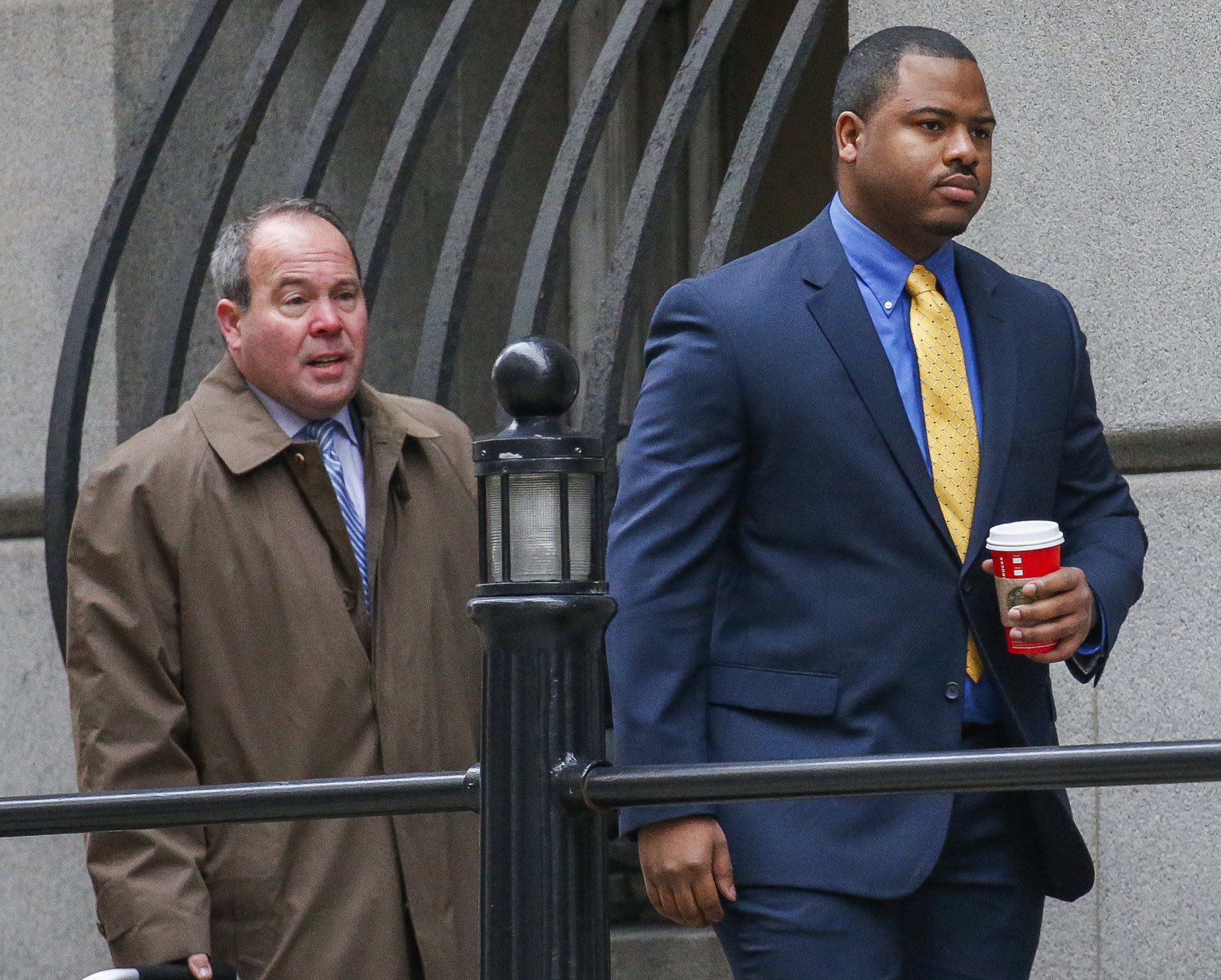 A Baltimore jury has been sent back for further deliberations after it was announced Tuesday members are deadlocked in the case of police officer William Porter, who is on trial in connection with the death of Freddie Gray in police custody, Reuters reported.
Porter is the first of six officers to be tried in connection with Gray's April death. He is charged with involuntary manslaughter, which holds a maximum 10-year sentence, second-degree assault, also a maximum 10-year sentence, and misconduct in office. It is unclear on which charge or charges the jury is deadlocked.
The jury in Porter's case includes five black women, three black men, three white women and one white man. Baltimore City Circuit Court Judge Barry Williams sent them back to continue deliberating on Tuesday, Reuters reported.
Gray, 25, died of a spinal injury after being arrested on April 12. He was carrying a knife at the time of his arrest, which officers had alleged was an illegal switchblade—but carrying such a knife is in fact legal in the Maryland. As a result, State Attorney Marilyn Mosby determined that Gray's arrest was illegal.
An investigation led by Mosby into Gray's death determined that he'd sustained the life-ending injury in the police wagon transporting him after the arrest. Mosby determined Gray was not buckled into the police wagon per Baltimore Police Department regulations, and that officers had at least five instances in which they could have secured him in the vehicle.
Porter's case focuses on Gray's interaction with the officer. Mosby alleged Gray asked Porter for medical attention twice, and that the officer declined to provide him with help. Mosby's investigation also found Gray was sitting on the floor of the police wagon, and Porter moved him to the wagon's bench but failed to strap him in.
Porter is set be a witness in the cases against two other officers, Caesar Goodson and Alicia White.