George Michael and Freddie Mercury Traced Parallel Arcs and Styles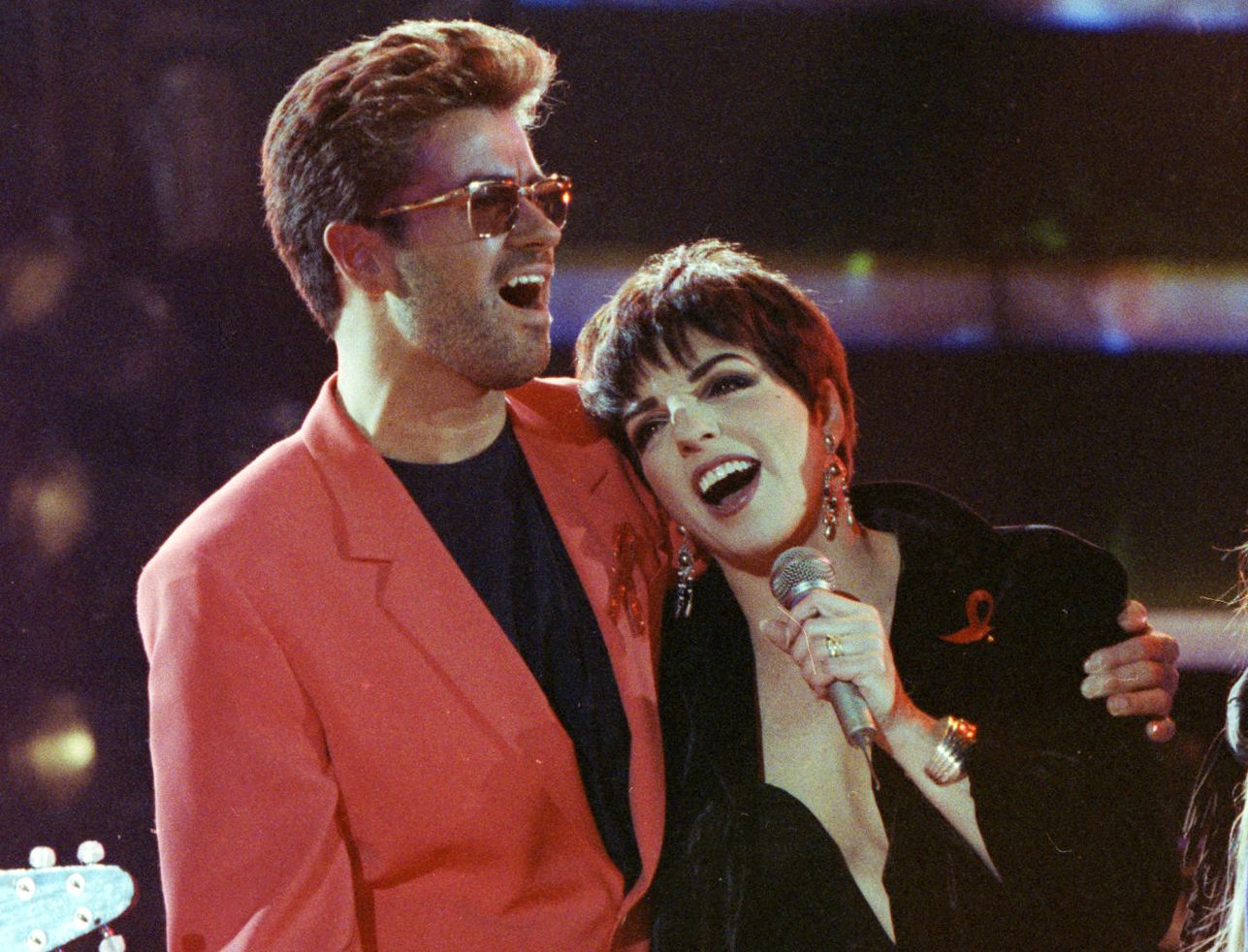 After George Michael captivated 72,000 at Wembley Stadium in 1992 by putting his stamp on Queen's "Somebody to Love" during the Freddie Mercury tribute concert, the pop superstar reflected on the experience with awe. "It was probably the proudest moment of my career," said Michael, who by then had already released 10 No. 1 songs, "because it was me living out a childhood dream."
Michael, who died on Christmas at age 53, was a paragon of pop. Between 1984 and 2004, no artist's catalog was played more frequently on British radio: "Wake Me Up Before You Go-Go," "Careless Whisper," "Faith," "I Want Your Sex," etc. This was the soundtrack of the United Kingdom (and beyond) for two solid decades. But if Michael was a pop music goliath, he was not an original—and he knew it. In Mercury, he always found a kindred spirit.
Related: Singer George Michael has died at 53
It would be inaccurate and grossly unfair to say that Michael was derivative of the former Queen lead singer, who was born 17 years earlier, but the two tight-pantsed vocalists were conspicuously comparable.
Mercury and Michael trafficked in sex appeal (ambiguous) and showmanship (unambiguous), both of them blessed with vocal chords that seemed capable of filling up the Grand Canyon. Not only were Mercury and Michael virtuosos who could take their voices to the same previously uncharted places Prince could take a guitar, but both were unabashedly dramatic onstage. This was not narcissism. This was the self-assurance that came after countless hours honing one's craft, of being absolutely certain that no one deserved to be in the spotlight more than they did.
In the 1986 video for "I'm Your Man," Michael, still a member of Wham!, prances onstage and declares his performer's creed: "Call me good/Call me bad/Call me anything you want to, baby." Nearly a decade earlier Mercury, fronting Queen, had declared, "We will, we will, rock you!"
And they did. Fellow artists, including stars of worldwide renown such as David Bowie, were in awe of their vocal power, like baseball players standing slack-jawed around a batting cage watching Ken Griffey Jr., in his prime. At times, such as when Mercury famously teased the Wembley crowd before a spectacular performance of "Under Pressure" in 1986, or when Michael was rehearsing "Somebody to Love" for that tribute show, they could sound like opera soloists who'd wandered into the wrong venue.
They were of similar backgrounds: both British but neither a fair-skinned Anglo-Saxon. Mercury was of Persian descent, born Farrokh Bulsara on the island of Zanzibar in 1947. Michael, the son of a Greek Cypriot immigrant and an English dancer, was born in London in 1963 and named Giorgios Panayiotou. In his teen years, Michael was a busker in the London Underground, and Queen's "39" was one of his standards.
Both men were proud architects of a diverse discography, and yet some of their songs were remarkably similar. Queen's "Crazy Little Thing Called Love," a 1980 rockabilly exercise penned by Mercury, is as lean a guitar song as Michael's "Faith," which appeared seven years later. Both songs went to No. 1 on the U.S. Billboard charts and remained there four weeks.
Mercury wrote "Body Language," an overtly sexual 1982 tune that may have influenced Michael's "I Want Your Sex" five years later. Mercury did not write but provided the vocals for Queen's "I Want to Break Free," a hymn of personal liberation that Michael would echo with his "Freedom, '90."
Mercury was playfully ambiguous about his sexuality for much of his career—he would eventually identify as bisexual and test positive for HIV in the spring of 1987. Michael was reluctant to discuss his sexuality for years until an arrest for lewd behavior at a public restroom in Beverly Hills in 1998 gave him little choice. "I spent the first half of my career being accused of being gay when I hadn't had anything like a gay relationship," Michael told CNN shortly after the arrest. "I don't feel any shame whatsoever [for being gay], nor do I think that I should."
As individuals, Mercury always came off as a little more dangerous, certainly more cheeky. Michael was a more vulnerable figure, though in his later years he enjoyed taking a self-deprecating swing at his image. He made a cameo appearance in the series finale of Extras, trolling for men on a London park bench during a 20-minute lunch break from court-ordered community service. There was an undeniable sincerity to Michael, who crossed paths with Mercury as the Queen lead singer was beginning to fade from his illness and Michael's star was ascending.
"When I think of Freddie, I think of everything he gave me in terms of craft," Michael said in 1992. "When Freddie died…it really affected me more than I thought it would. It was like half my childhood had instantly disappeared."
Scores of Michael's fans, both within and without the British Isles, are now feeling a similarly profound sense of loss.