Freddie Mercury Lives On In a Newly Released Performance, Previously 'Buried Deep in the Vaults'
Thanks to the success of Bohemian Rhapsody the life and work of Freddie Mercury was introduced to a whole new generation, while many others gained a new appreciation for the late singer. The longtime Queen frontman died in 1991 after battling AIDS but his memory and unique stage presence live on in a newly released performance that had been "buried deep in the vaults" for more than 30 years.
Released Thursday by Mercury's estate, the song "Time Waits for Nobody" was recorded in 1986—one year after Queen's widely celebrated Live Aid performance.
"For the first time ever, after four decades buried deep in the vaults, a previously unreleased version of 'Time', recorded in 1986 by Freddie Mercury for the concept album of the hit musical of the same name, has finally emerged after two years of work by the globally successful musician, songwriter and producer Dave Clark, a long-time friend of Freddie's, using the song's full title, 'Time Waits For No One,'" Mercury's website said in a statement.
The statement continued: "'Time Waits For No One' shows Freddie Mercury at his most compelling; a completely stripped-down performance, accompanied by just a piano, showcasing one of music's most beloved and show-stopping voices."
Known for his extroverted ways and flamboyant, stylish ensembles, Mercury's "Time Waits For No One" performance is simple and melodic—with, of course, a dash of Freddie flare.
As the "brainchild" of Clark — former frontman of influential British Invasion-era band The Dave Clark Five — many were surprised by Mercury and Clark's musical chemistry. Mercury was on a career-high after the success of Queen's Live Aid performance, and many believed it would be "impossible" for Clark to commission the beloved performer.
"I tried to get ahold of Freddie two years ago, but he was on one of his world tours," Clark recalled during a 1986 interview alongside Mercury. "Everybody said it would be impossible [to contact Mercury] but I was determined because I've always respected his work."
He continued: "We got on great...if I didn't like something I'd say, and vice versa...we were both aiming for the same thing: to make something special."
"Time" was released on May 6, 1986, and went on to sell millions of copies. While Clark said the released copy "worked," he wasn't getting the same goosebumps he got with the original audio.
The original recording of Mercury and Mike Moran on the piano was misplaced for decades; however, "after much searching through the vaults to find the version without all the backing vocals, [Clark] finally retrieved it from his tape archive in the spring of 2018."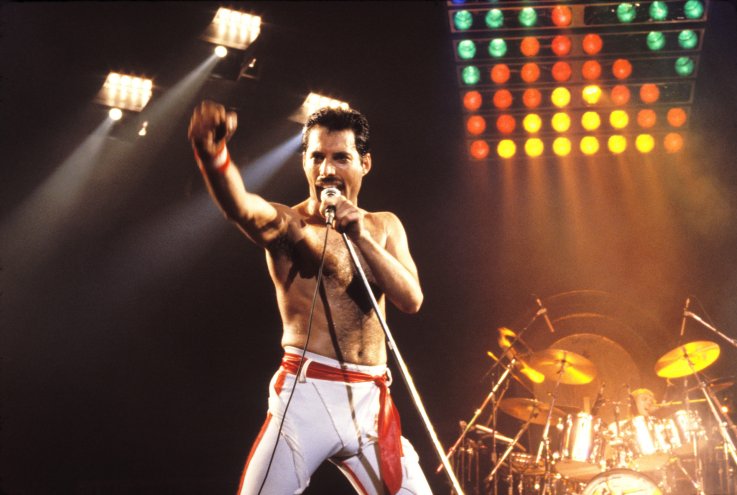 Freddie Mercury Lives On In a Newly Released Performance, Previously 'Buried Deep in the Vaults' | Culture