Freddie Gray Officer Texted 'We're All Fucked' Before Arrests, New Documents Show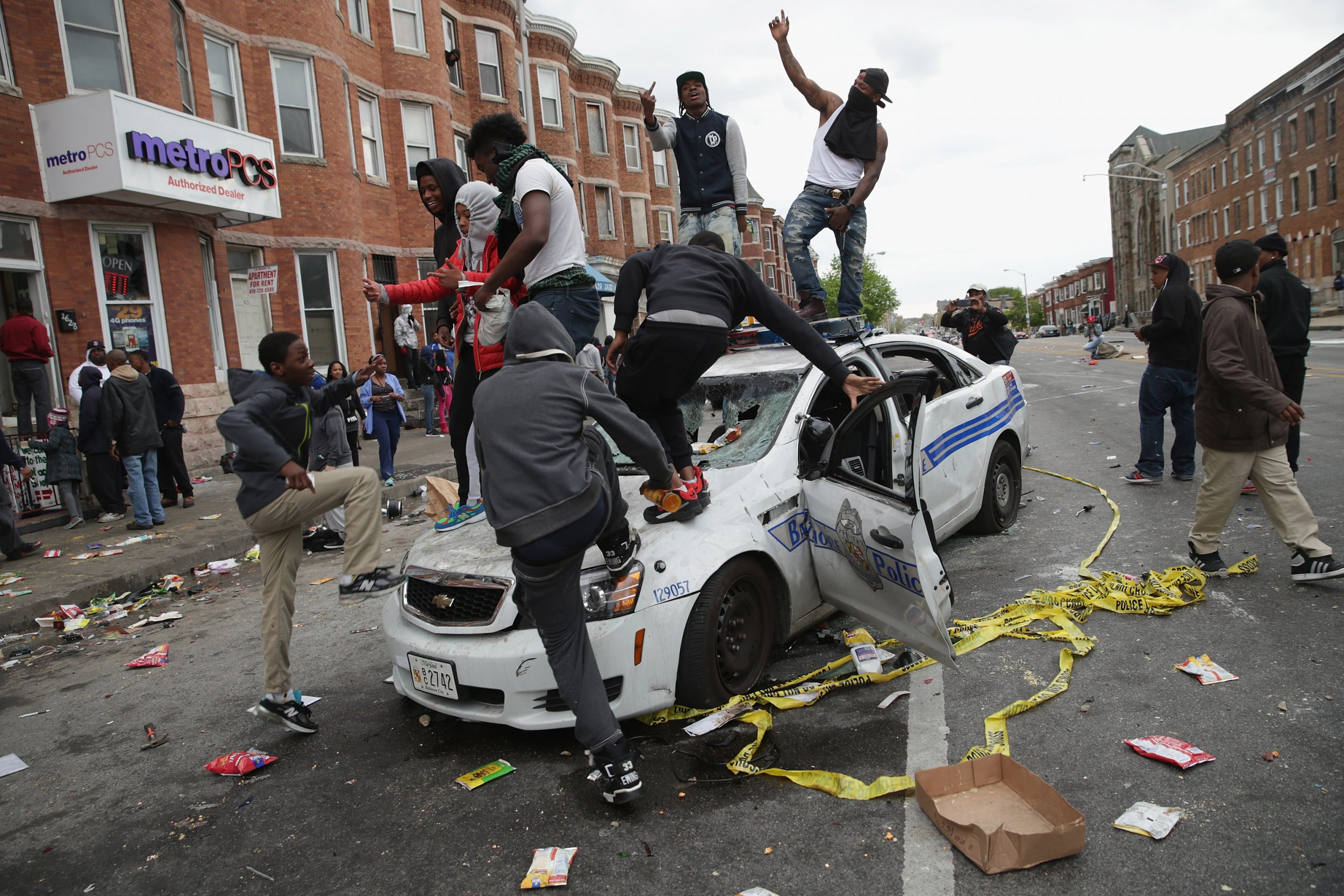 One of the officers accused of assaulting Freddie Gray before he died after falling into a coma in the back of a Baltimore Police Department van texted fellow cops involved in the incident "We're all fucked," after finding out they were being arrested in May 2015, according to newly revealed documents obtained by The Baltimore Sun.
"Well we're all fucked," wrote Officer Garrett Miller in a group message to Officers Edward Nero, Zach Novak and William Porter on the morning of May 1, 2015.
Porter replied, "Yup."
Novak then sent back "??," the documents show.
"We are all being arrested," wrote Miller.
"Tell me what any of you need and I will do it. I will be there however you need me," Novak, who was not charged in the case, replied.
Later that day, the Baltimore State's Attorney, Marilyn Mosby, announced charges against six officers, including Nero, Miller and Porter. Charges against Porter, Miller and another officer eventually were dropped, while Nero and two other officers won not guilty verdicts.
Novak, who handed over the phone conversations as part of a plea deal, was not charged after he reached an agreement with prosecutors to swap immunity for his cooperation.
The Baltimore Sun obtained the documents as part of a Public Information Act request to make thousands of pages of investigative case files public.
Gray, a 25-year-old black man, died in April 2015 after being arrested for what police alleged was an illegal switchblade. He was taken on an approximately 45-minute ride around Baltimore, and at its culmination was found not breathing in the back of the van. He had injuries to his spinal cord, causing people to speculate on whether police used excessive force while he was in their custody. The medical examiner determined that Gray had died while in the van and called it homicide, blaming the police for not properly following safety procedures.
Following the incident, Novak told another unnamed officer that Nero wasn't doing well.
"I'm good. Nero's a wreck. They put him and 3 others on admin leave until further notice. He's beating himself up over it even though he and nobody else did anything. [There] was literally no force at all involved in the whole incident," he wrote.
In another message with the unidentified officer, he assured him they all would eventually be proven innocent.
"People hate police to begin with so everyone assumes we must have brutalized this guy," Novak wrote. "This is fueled by the recent anti-police sentiment. Now everyone has to wait for the facts to slowly come out and exonerate everyone."
"They will still riot and burn down their own community," the cop replied.
A week later, riots erupted in Gray's neighborhood.