Actor Robert Englund, best known for originating the role of dream murderer Freddy Krueger, has suggested Kevin Bacon might be the best one to fill his clawed glove.
Speaking at New Jersey's Monster Mania convention on Saturday, Englund said he would be open to playing the iconic slasher one last time, but what the role really needs is an actor who can carry the venerable horror franchise over multiple new Nightmare on Elm Street movies.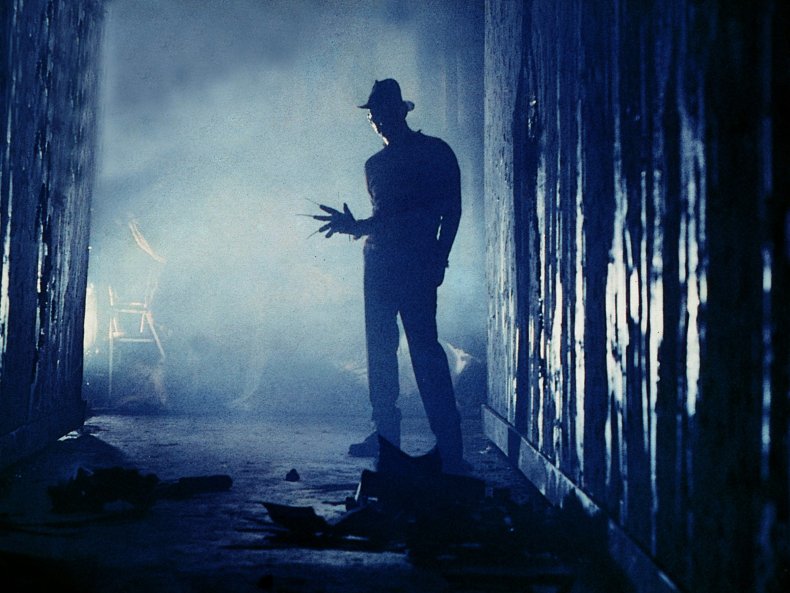 "We need a Freddy that can do the next eight movies," Englund said. "I'm not Freddy anymore, you guys. I could do one more... probably—if you shot me up with Vitamin C. But here's the thing. I can't do eight more, you guys. So we need a new actor that you guys believe in and trust and love that can go the distance."
Englund, 72, mentioned Bacon as a potential candidate for the role, even after admitting that Bacon is also "not a kid anymore," at 61.
"The rumor I've heard that I like is Kevin Bacon," Englund told the convention audience. "Kevin loves horror. He's a real actor. He's a character actor. Kevin was great in Tremors. Kevin was great in Stir of Echoes. And I've heard this rumor. We need someone like that to take it on. And re-do it, exploiting all of the new technology."
As horror site Bloody Disgusting noted, Bacon has previously expressed interest in the role on Twitter.
Despite a failed 2010 remake, with Jackie Earle Haley as Freddy, Krueger has seen a pop culture resurgence in recent years, in part due to the horror genre's increasingly mainstream position in the wider movie culture. The character Krueger has made cameo appearances in Ready Player One, Robot Chicken and in video games, including Dead By Daylight and 2011s Mortal Kombat.
Englund himself reprised the role for a guest appearance on a 2018 episode of The Goldbergs. He will also return as Krueger for a live reading of the A Nightmare on Elm Street 3: Dream Warriors script, to be held in Los Angeles in September. Krueger singled out the beloved sequel for praise at Monster Mania, naming it alongside A Nightmare on Elm Street 2: Freddy's Revenge as entries ripe for reimagining, rather than once again attempting a remake of the original.
A reboot of the Nightmare on Elm Street series has been in development since at least 2015, when screenwriter David Leslie Johnson-McGoldrick (Orphan, The Conjuring 2) was attached to the project. While Johnson-McGoldrick confirmed to Gamespot in January that the new Nightmare is "still happening," he also made it sound as if it were a long way from shooting. "Nothing is percolating just yet," he said, describing his current focus on The Conjuring 3.
While a reboot of A Nightmare on Elm Street is likely inevitable, there's no guarantee it will come in time for Bacon to put on the fedora and ratty striped sweater.