La David Johnson's Mom Says Trump Disrespected Her Son in Phone Call, Confirming Frederica Wilson's Claims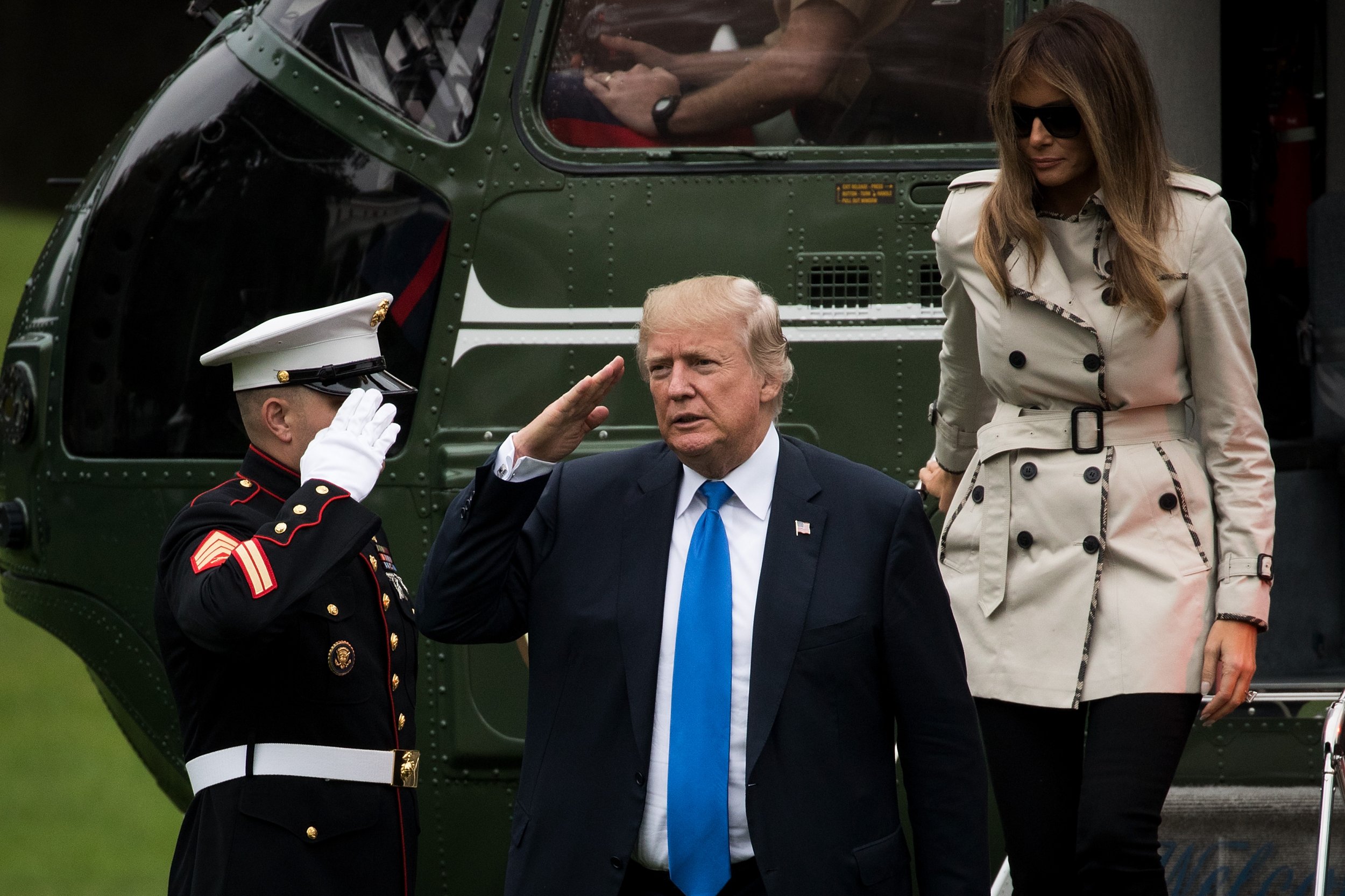 The family of Sergeant La David Johnson, a U.S. special forces member killed this month in an ambush in Niger, confirmed Wednesday that President Donald Trump said during a call to his mourning relatives that the soldier "knew what he signed up for"—even though the president insists he did not say it.
The trooper's mother, Cowanda Jones-Johnson, confirmed to The Washington Post on Wednesday that Trump "did disrespect my son and my daughter and also me and my husband." She also backed up claims by Representative Frederica Wilson, a Florida Democrat who told reporters that Trump was less than comforting when he got on the phone with the grieving family.
Wilson overheard the conversation because she was in a car with Johnson's wife, Myeshia, when the president called, according to CNN. At one point, as Wilson tells it, Trump told the widow "something to the effect that 'he knew what he was getting into when he signed up, but I guess it hurts anyway.'" Wilson was furious.
She took her story to the press on Tuesday night, but the White House wouldn't comment on the content of the conversation. By Wednesday morning, the president had steamrolled over that formal response and had begun tweeting on his own: "Democrat Congresswoman totally fabricated what I said to the wife of a soldier who died in action (and I have proof). Sad!"
Wilson fired back, tweeting that she stood by her account of the call. She elaborated in an interview with CNN, saying that she had her own proof of his remarks.
"I have no reason to lie [to] the president of the United States with a dead soldier in my community," Wilson said. "I have no time. I have no motive."
Jones-Johnson later commented to the Post: She didn't elaborate on the president's call, but she did endorse Wilson's memory of it.
The Trump tug-of-war was part of a larger controversy. Johnson and three colleagues in the U.S. special forces died in Niger on October 4, but Trump took weeks to say anything about them. On Monday, when journalists asked the president about his silence, Trump said he was about to send out condolence letters and make calls to the families.
"If you look at President Obama and other presidents, most of them didn't make calls, a lot of them didn't make calls," Trump said. Later, he walked back his statement: "President Obama I think probably did sometimes, and maybe sometimes he didn't. I don't know. That's what I was told."
White House aides and military families have said Obama did reach out to them.