Why It's Not Surprising That There Are Now No Hispanic or Latino Managers in Major League Baseball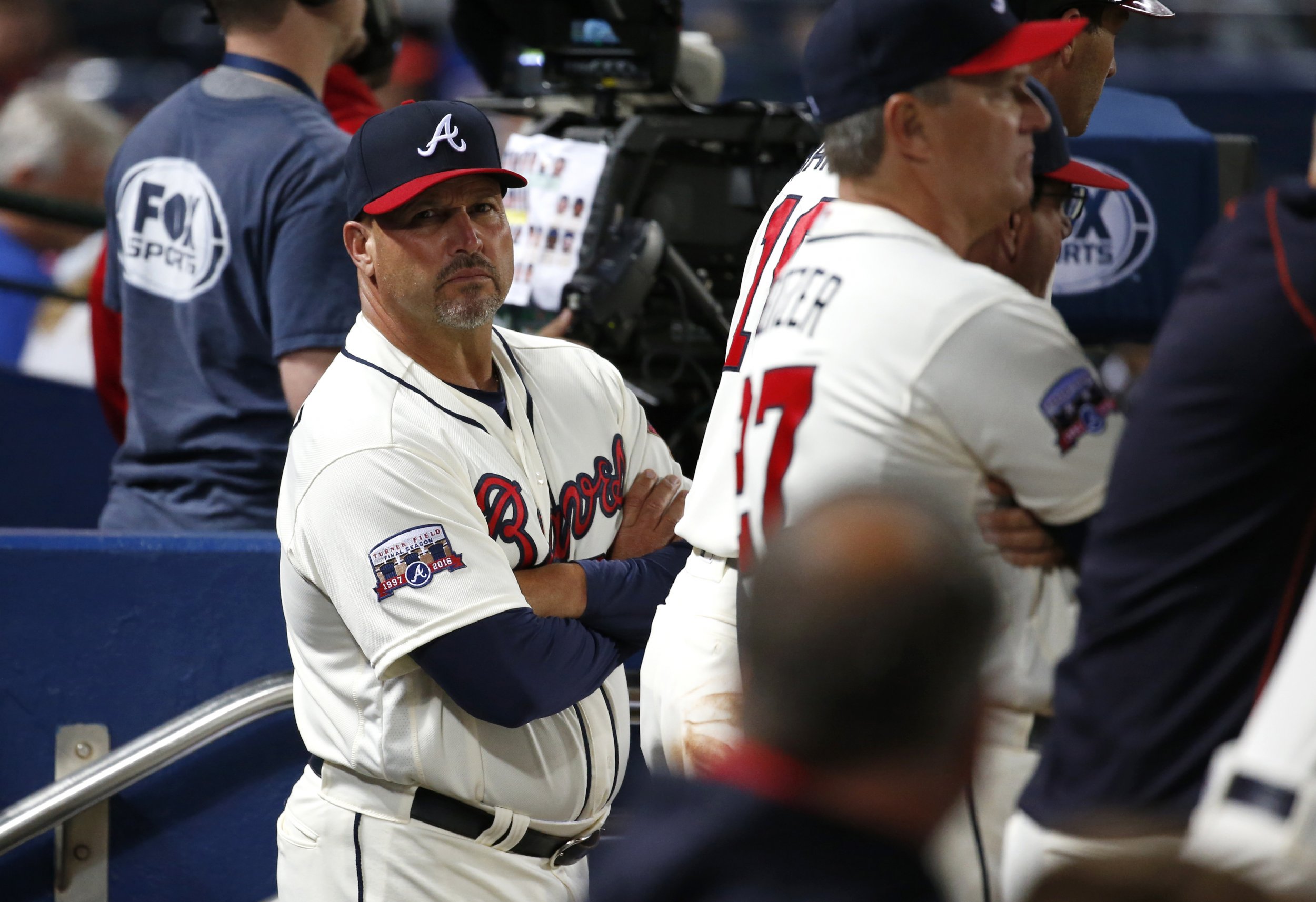 With nine wins and 28 losses, the Atlanta Braves are the worst team in Major League Baseball. As often happens when a team struggles so mightily, ownership has decided to fire the team's manager.
Fredi González, who had managed the club since 2011, is out; Brian Snitker, previously of the franchise's AAA affiliate, is in (at least for the interim). It's not unusual that the person in charge of a team that started the season with such a poor record has been relieved of his duties. What is unusual is that Gonzalez, a Cuban-American, was the last Latino or Hispanic manager in all of Major League Baseball. Now there are none.
More so than any other sport, baseball is beholden to tradition. It is conservative. It is stubborn. It is resistant to change. No one has any trouble acknowledging this in the context of how the game is played, or even its oft-controversial "unwritten rules." What is harder to acknowledge is the degree to which this conservatism pervades the values of those within the game. White people have always been at the top of the game's decision-making—and thus managerial—hierarchy, and this continues to be the case into the 21st century.
The game's managers are typically picked from an old guard of "baseball people" that is almost entirely composed of old white dudes. These are scouts and bench coaches; these are minor league managers. This cadre was dramatized in 2011 film Moneyball, when a bunch of old scouts refused to embrace Billy Beane's revolutionary approach to player evaluation—an approach that has since gone on to govern how the league's most successful teams operate.
These old white men are in charge, and they will continue to appoint slightly less-old white men to carry on their legacies, because that is how it has always been. This would be problematic anyway, but it is especially so in Major League Baseball, which is a particularly diverse, internationally prevalent sport. Though the number of African-American players has decreased in recent years, league rosters feature many Asian-born players, as well as, of course, Latino and Hispanic players, who make up over 20 percent of the Major League's rosters.
Now African-Americans Dusty Baker of the Washington Nationals and Dave Roberts of the Los Angeles Dodgers are the only two minority managers in Major League Baseball. Both Baker and Roberts were hired before the 2016 season began, meaning the league's managerial ranks were only a few months away from being totally white. For a game so global, that would be hard to believe if only it weren't so easy to believe.