Free Beer If the Browns Win: What Could Possibly Go Wrong for Cleveland?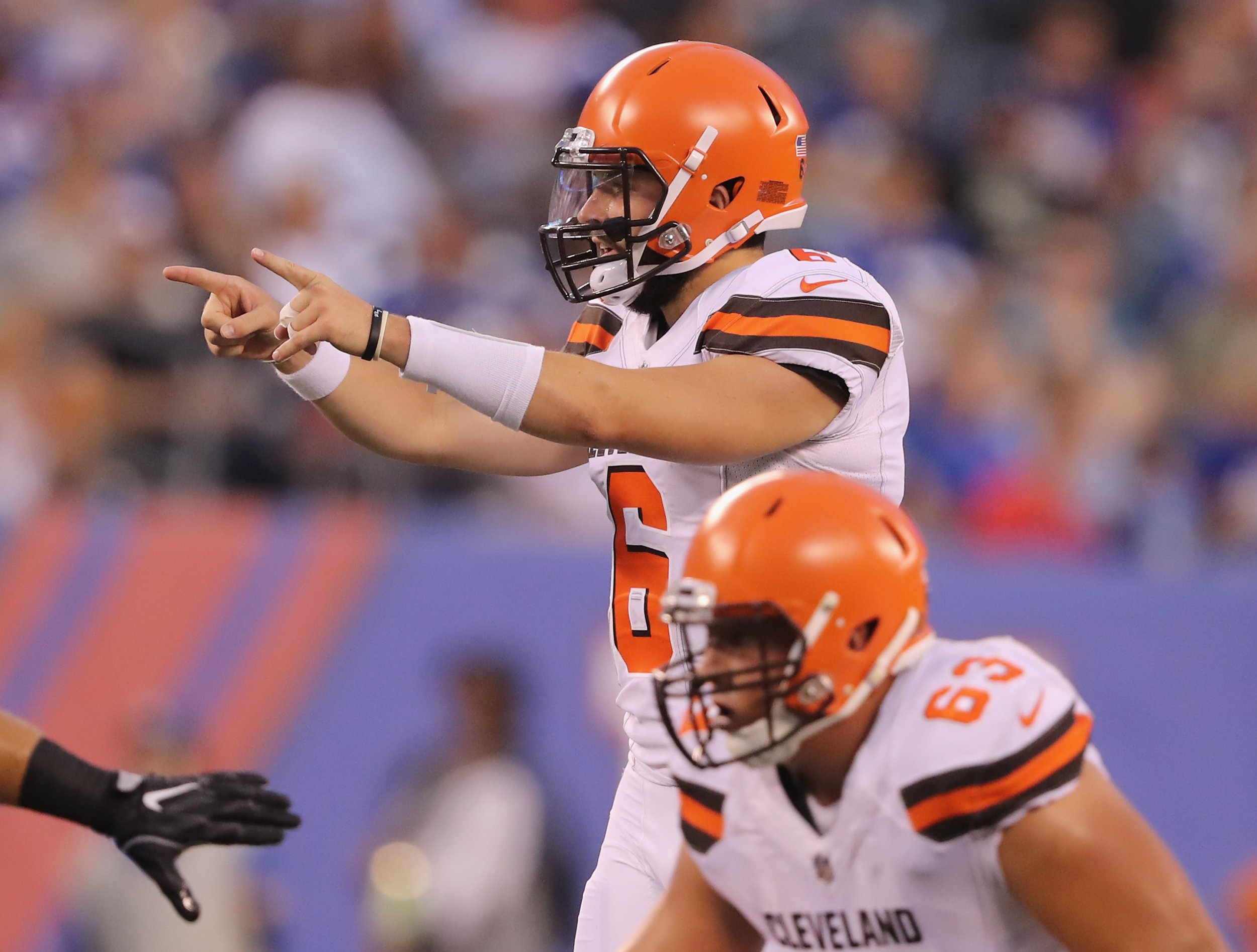 Football season is less than a month away and few cities are looking forward to a new campaign as eagerly as Cleveland, particularly as it could mean a lot of free beer with it.
The Browns went 0-16 last year, becoming only the second side in the history of the NFL to lose every game since the 16-game season was introduced.
However, the sense of doom has been replaced by a feeling of mild optimism. The Browns have added Baker Mayfield and Denzel Ward in the draft—the number one and four picks respectively—and new general manager John Dorsey has welcomed a host of new players.
The optimism among Browns fans has been echoed by Bud Light, which has come up with an interesting gimmick to appease the long-suffering Cleveland supporters.
The brewing giant has placed a series of custom-made, internet-connected fridges around the city, including one at the Browns' FirstEnergy Stadium. So far, so unspectacular, one might say. Except that Bud claims the "Victory Fridges" will only open when—or, rather, if—the Browns win a game.
The company said all the fridges are kept shut by a complex locking system, which ensures the chains holding the doors closed are held up by a magnet. All the fridges are synchronized with each other via Wi-Fi, which means they will all unlock simultaneously if the Browns manage to snap their losing streak, which currently stands at 17 games.
Aside from building a competitive roster, it would be highly unlikely from a statistical point of view to see the Browns fail to win a game again this season. One has to go back to the Dayton Triangles in 1928-29 and the Chicago Cardinals in 1943-44 to find teams that have gone winless in back-to-back seasons.
On the other hand, a quick glance at the Browns' record is enough to realize winning a game will be no mean feat.
Cleveland last won a game on December 24, 2016, snapping a 17-game losing streak which had begun after their previous win on December 13, 2015. In other words, the Browns have won a combined four games in the last three seasons, losing 44.
The Browns open their season at home against Pittsburgh on September 9. Will Mayfield enjoy a fairy-tale debut and guide his team to a winning start, thereby unlocking fridges all over Cleveland, or will the fridges remain shut and stand there throughout the season, a silent reminder of the Browns' shortcomings?