'Free Brady' Protesters Arrested for Storming NFL Offices Over Deflategate Suspension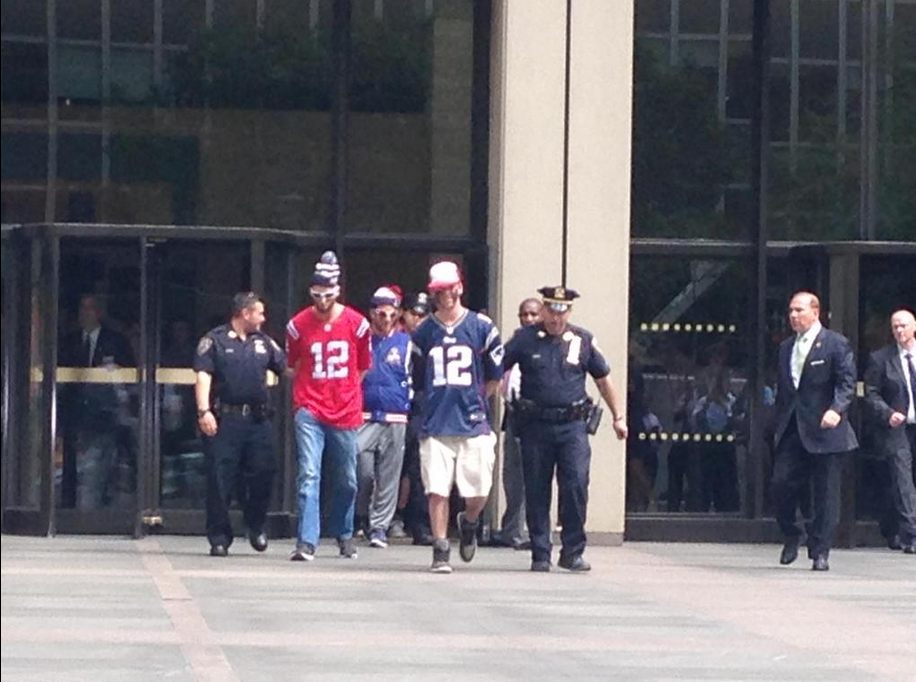 On Tuesday afternoon, four men were arrested for protesting Tom Brady's suspension from the New England Patriots at NFL headquarters in New York City. Brady was suspended for four games on Monday evening for his role in Deflategate.
The group first began protesting outside of building, holding signs that read "Hate us cause they ain't us," "Fire Goodell," and "Kensil's a bitch." They chanted "Free Brady."
"They handcuffed themselves to each other in the lobby and sat there," a public information officer with the NYPD told Newsweek. They did not resist arrest and were "compliant." The officer was unsure how long the protesters managed to stay in the lobby before being apprehended.
According to one witness, the Patriots fans will be held overnight at Central Booking for their stunt. The NYPD did not specify the charges against them.