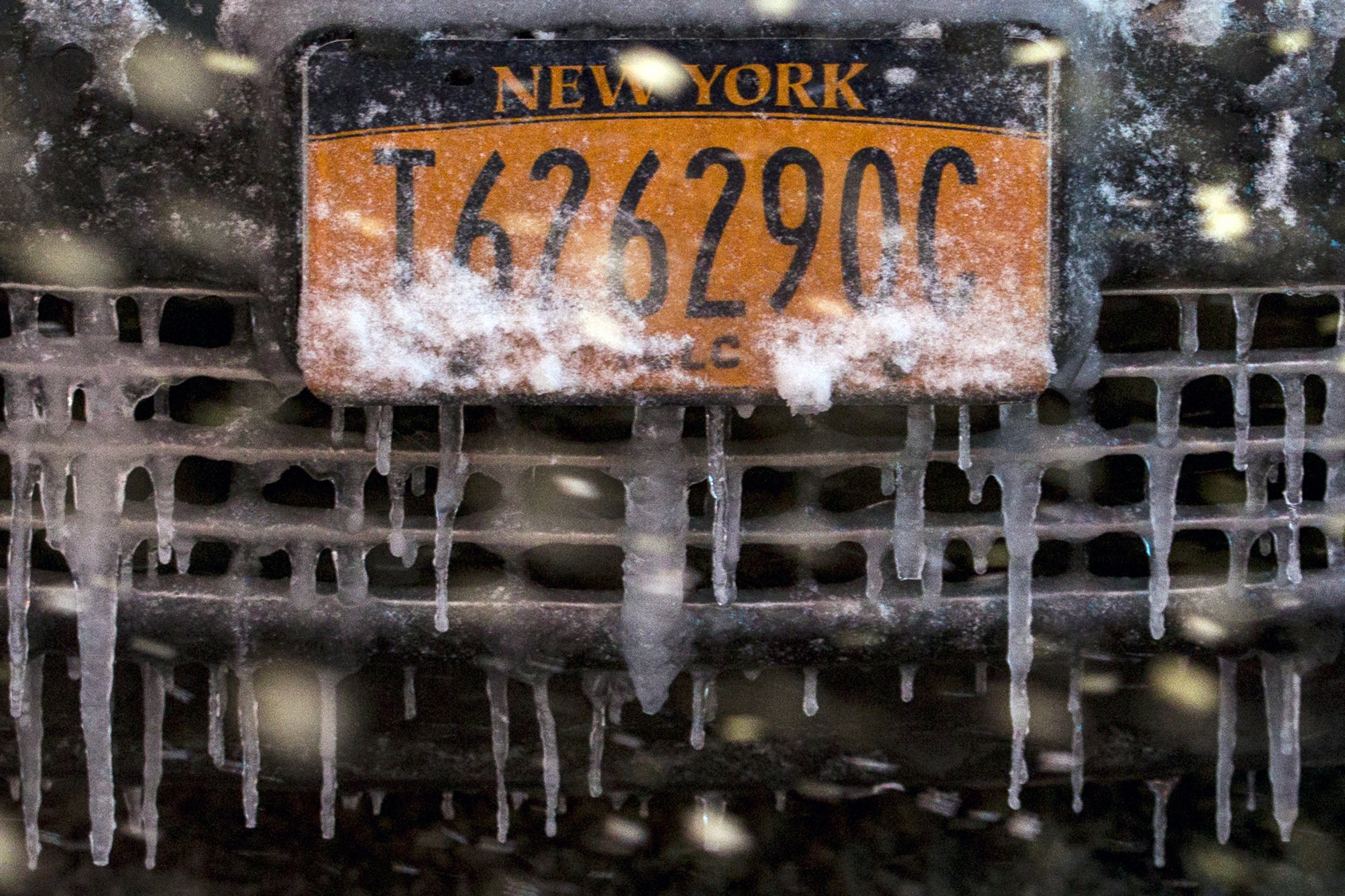 While Uber and Lyft will be charging more than usual in New York City on Monday evening during the blizzard, some New Yorkers have been offered free yellow cab rides.
The Greater New York Taxi Association (GNYTA), an organization of medallion owners, will not be charging emergency responders, the elderly and the disabled.
"We are offering free taxi service for any emergency responder unable to get to work due to a possible snowstorm, as well as stranded disabled and elderly people during and in the aftermath of this storm. We offer our best efforts to help our fellow New Yorkers in this time of need," Ronn Torossian, a spokesman for the GNYTA, told Newsweek.
To get a free ride, anyone who is eligible just needs to call 311 and give an address for pickup. The yellow cab will arrive as soon as one becomes available, depending on road conditions. Emergency responders are defined by the state as emergency medical service, fire, emergency management, hazmat, law enforcement and search and rescue workers.
The free rides were organized with the support of the New York Taxi and Limousine Commission (TLC). "The taxi and for-hire vehicle industry are always quick to step up and assist their neighbors in times of crisis, and we are grateful for this," said TLC spokesman Allan Fromberg.
While the GNYTA will foot the bill for these particular rides, the group does urge riders throughout the Northeast to tip cab drivers more than usual, due to the difficulty of working in blizzard conditions. For those planning to travel around the city, keep in mind that street traffic has been banned after 11 this evening.