Lawyer for 'free the Nipple' Campaigners Slams Court Upholding Indecent Exposure Conviction, 'they Have Condoned Making It a Crime to Be Female'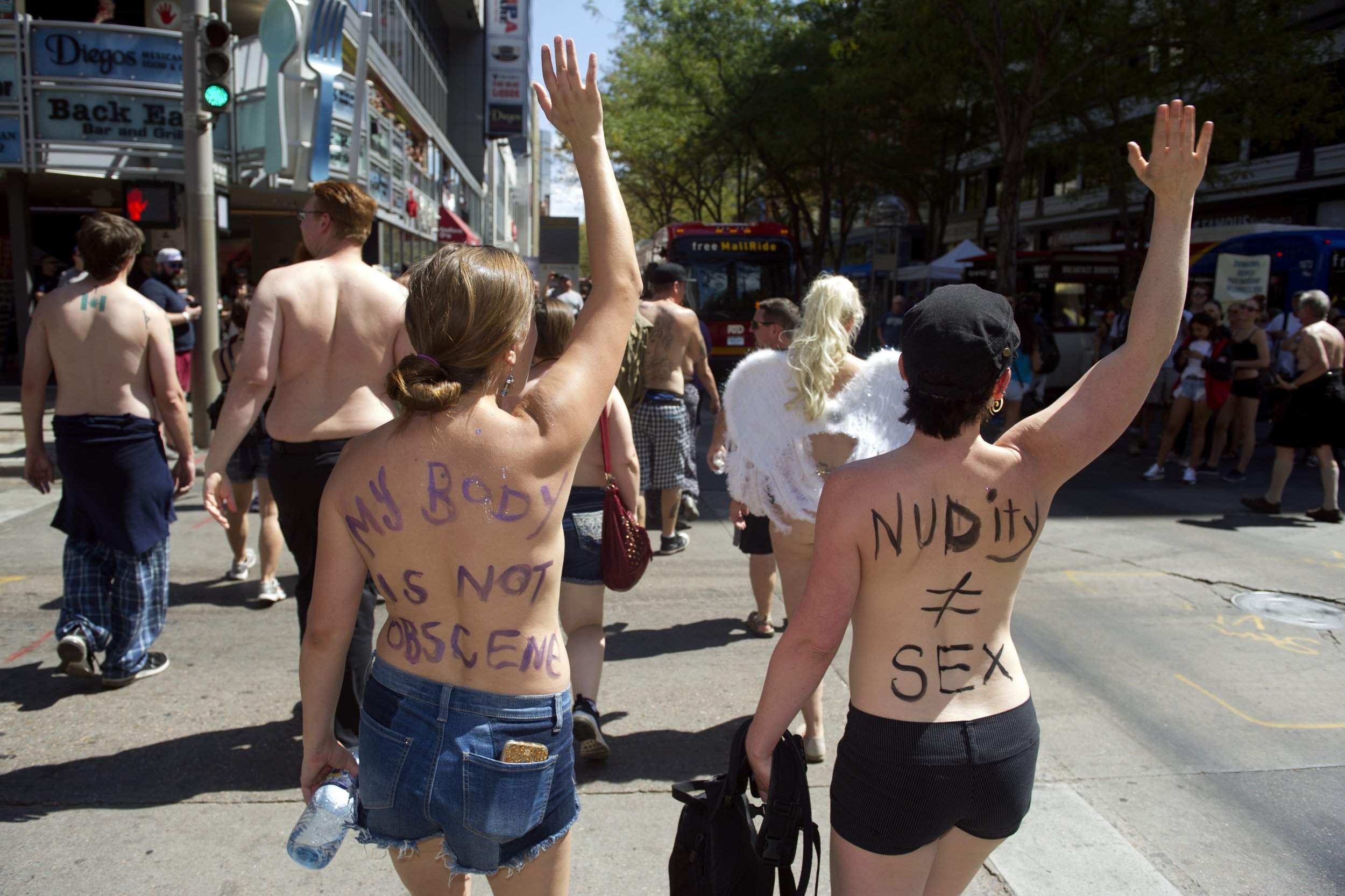 The lawyer representing three women who were arrested for going topless on a beach has slammed a court decision to uphold their conviction for indecent exposure.
Heidi Lilley, Kia Sinclair and Ginger Pierro are part of the "Free the Nipple" campaign, promoting the rights of women to go topless.
Their legal process followed their arrest at a beach in Laconia, New Hampshire in 2016 for breaking a law on sex and nudity in public. Pierro was doing yoga and the two others were sunbathing.
They appealed their conviction on the basis that the state law prohibiting the display of a nipple on a female breast, unfairly singles out women.
But associate justice Anna Barbara Hantz Marconi said courts would normally uphold laws that prohibit women but not men from exposing their breasts.
She said that the conviction "does not violate the defendants' constitutional rights to equal protection or freedom of speech under the State and Federal Constitutions," the Associated Press reported.
The women's lawyer, Dan Hynes, said in a statement: "We are extremely disappointed in the Court's ruling that treating women differently than men does not amount to sex discrimination. The court has effectively condoned making it a crime to be female.
"Since the N.H. Constitution, which prohibits sex discrimination, was not enough to prevent this unequal, and unfair treatment, we are hopeful the New Hampshire legislature steps up to correct this injustice by outlawing Laconia's ordinance," Fox News reported.
The "free the nipple" campaign has taken up legal cases in other parts of the country and has been promoted by celebrities such as Kendall Jenner and Miley Cyrus.
In October 2017, a federal judge in Missouri ruled that a public indecency law did not violate the state constitution by allowing men, but not women, to show their nipples, The Guardian reported.
Also that year, the Maryland Attorney General Brian Frosh ruled that beaches in the state could ban women from going topless. However there was a victory in February 2017, when a federal judge stopped a law against women going topless in the city of Fort Collins, Colorado, arguing it was based on gender discrimination.