Free October 2022 Xbox Games With Gold
Microsoft has announced the free October 2022 Games With Gold options for the following month. This lineup is a much leaner option than what has been released in the past, with only two games featured for the month.
With the removal of Xbox 360 games as part of the game selections this month, it doesn't appear that Microsoft has has plans to offer anything beyond those titles as a replacement. The monthly offerings are expected be much less bountiful going forward. There had previously been four titles every month, which has been reduced to two.
The games available in October aren't anything to sneeze at, though, and there's plenty of gamerscore inside both for those excited to try out some new titles. If you're looking for the latest free games you can add to your collection, we've got everything you need to know about the free October 2022 Xbox Games With Gold right here.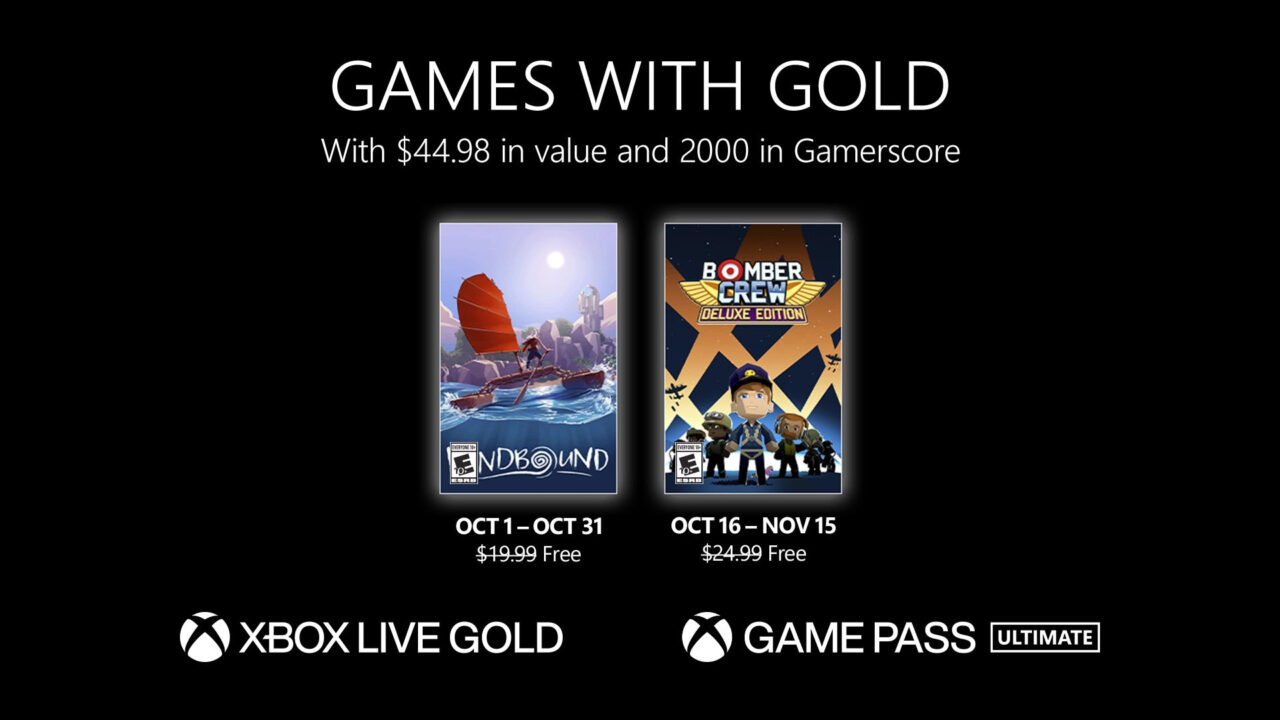 Free Xbox Games With Gold for October 2022
Windbound
Windbound takes place on an uncharted island and follows a young girl named Kara, who has been shipwrecked on the Forbidden Islands and must use whatever she finds there to eke out an existence. That means you'll have to spend time crafting weapons and creating tools to succeed. You can also build a new boat to sail around the island and beyond, with each adjacent island featuring its own series of secrets you'll be able to unlock throughout your journey. Windbound will be available for the entirety of October.
Bomber Crew: Deluxe Edition
Take flight with this adorable World War II strategy game. Head up in the sky and manage all the important parts of your fleet with your fuel, ammo and hydraulics. Figure out how to fell all your enemies, avoid bad weather and keep your crew as safe as possible so you can bring all of them home. This game includes the original Bomber Crew game in addition to both Secret Weapons and USAAF DLC content. Bomber Crew: Deluxe Edition will be available from October 16 to November 15.
Check back in November for the next selection of free Xbox Games With Gold to add more games to your library. As we head into the end of the year, there's plenty of additional free games to look forward to, and other games that you can play on Xbox without having to spend one additional cent. We'll be sure to keep you updated on what's around the corner.