'Free Quilty': Twitter Agog Over Adoptable Cat Who Keeps Opening the Door to Free His Comrades
The Friends for Life Animal Rescue and Adoption Organization (FFL) in Houston has gone viral over a mischievous cat named "Quilty."
Because Quilty learned how to open the organization's doors to free himself and any nearby animals, FFL posted their solution to this problem on their Facebook page with photos showing a very displeased cat.
They wrote: "Quilty will not be contained. And he has no shame. Quilty loves to let cats out of the senior room. Repeatedly. Several times a day."
"We have since Quilty-proofed the cat room, while he took a brief hiatus in the lobby. His roommates missed him while he was banished to the lobby. They enjoyed their nighttime escapades around the shelter. The staff, however, did not miss the morning cat wrangling, so we'll just have to agree to disagree there."
"Apparently this is not a new skill he learned here at the shelter; he used to let his dog sibling in the house at his old home. If someone out there is looking for a clever cat that gets along with dogs but does not get along with closed doors, we have someone they really need to come and meet."
With so many social media reactions, it's clear that people love Quilty.
"All this, AND his name comes from one of my favorite books. If I were closer, I'd adopt this cat. SOMEBODY LOVE QUILTY!" said Libby Grant on Facebook.
The book in question appeared to be Lolita by Vladimir Nabokov.
"Why would you name a cat after a literary pedophile? I love you anyway, Quilty, stay strong!" tweeted @peacebang.
Supporters of Quilty took to Twitter in the hopes that someone would adopt the clever cat.
"please someone go adopt this criminal cat," tweeted @TheDreamGhoul alongside screenshots of the Facebook post and photos.
"QUILTY IS INNOCENT," declared @NHSCats.
"FREE QUILTY! (Before he frees himself.)" @jasoncfry tweeted.
"Yet another genius punished for not conforming to society's rules, FREE QUILTY" said @RealSillyOwl.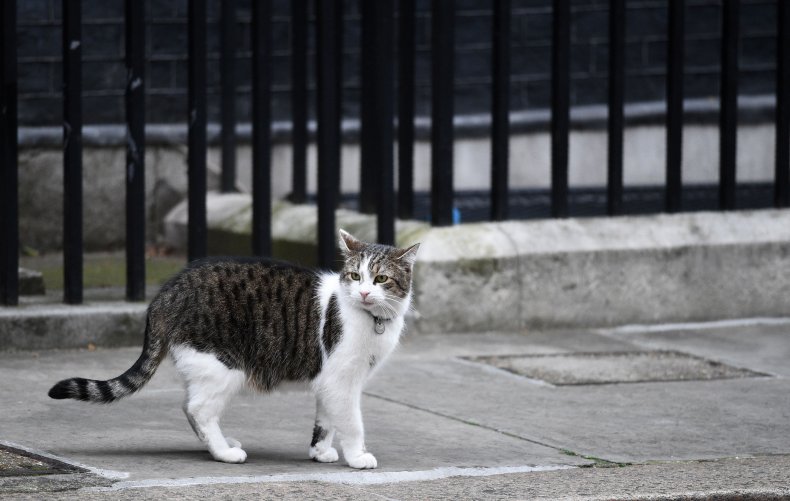 There have been many emotional reactions to Quilty and a chorus of people saying they would love to take him, but he has yet to be adopted.
"So I follow a bunch of cat groups on fb and a post from a shelter was shared that describes a kitty that can "jailbreak" kennels and such and uses this to let other kitties out to roam and his name is quilty and I want him so bad, I've legitimately been hung up over a cat all day," @SerenaJeanne said in a tweet.
"Respect for Quilty, an OG keeping the sabotabby spirit alive," said @taintofartistry.
"People who work in shelters could write some great tell-all books. Innocent Until Proven Quilty" tweeted @ISaidItsALion.
Quilty is now on Instagram under the name @free_quilty.