Free Rogel Aguilera-Mederos Petition Signed by Over 3M After Trucker Given 110 Years
More than 3.5 million people have signed a petition calling for clemency for a truck driver given a 110-year jail sentence for his role in a fatal traffic crash in Colorado.
In October, a jury in Jefferson County convicted Rogel Lazaro Aguilera-Mederos of vehicular homicide and other charges in connection with the crash on Interstate 70 west of Denver on April 25, 2019.
The 25-year-old was driving an 18-wheeler truck when he crashed into vehicles, sparking a fireball explosion that killed four people.
He testified that he lost control after the brakes on his semitrailer failed. Prosecutors said he could have used one of several runaway ramps as his truck descended from the mountains.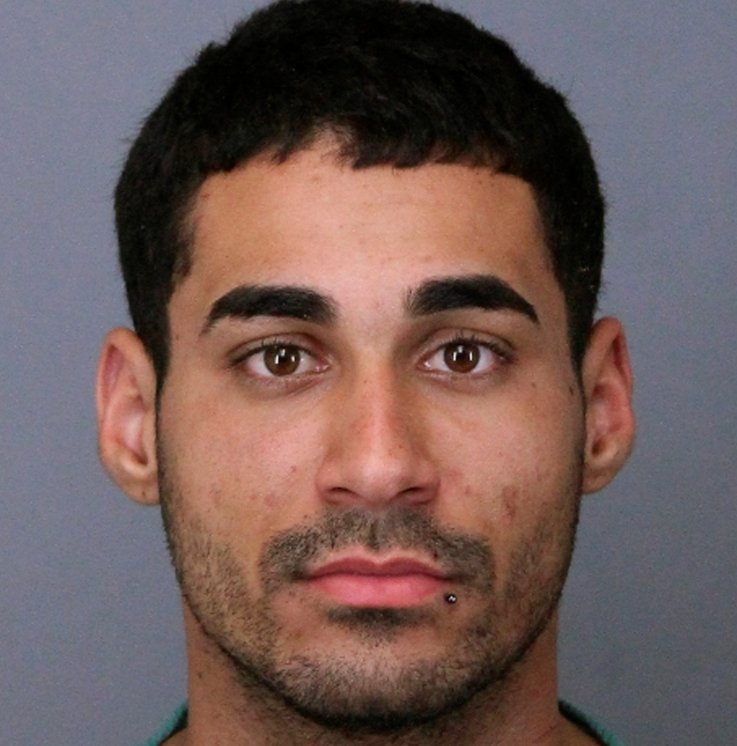 Rogel Lazaro Aguilera-Mederos, 25, was convicted on charges connected with a truck crash that killed four.
Lakewood Police Department
The crash left 28 vehicles damaged, some ablaze. Investigators estimated he was going at least 85 miles per hour shortly before the crash.
Aguilera-Mederos was convicted of six counts of vehicular homicide, six counts of first-degree assault, 10 counts of attempted first-degree assault, six counts of careless driving and one count of reckless driving.
In sentencing on Monday, Judge A. Bruce Jones said he had no choice when it came to sentencing and had to follow Colorado's mandatory minimum sentencing laws. He handed out the minimum sentence for each of the charges, to be served consecutively.
A petition on change.org pleading for Aguilera-Mederos to be granted clemency was launched days after the crash, and has picked up a lot of support in recent days.
On Wednesday, it had less than 300,000 signatures, web archives show, but as of Saturday morning, it had more than 3.6 million signatures
"This accident was not intentional, nor was it a criminal act on the driver's part," the petition read. "Rogel has said several times that he wishes he had the courage to crash and take his own life that day."
The petition which was started by Colorado resident Heather Gilbee, is now targeting 4.5 million signatures and calls on people to contact the state's governor, Jared Polis, to pardon or commute the sentence.
"This tragic accident wasn't done with intent," as it called for Aguilera Mederos to be given "clemency or commutation-as time served," it said.
A spokesperson for Polis told Newsweek in a statement: "We are aware of this issue. The Governor and his team review each clemency application individually."
Newsweek has contacted the petition's organizers for comment.
Before his sentencing, Aguilera-Mederos told the court the crash had been "a terrible accident."
"I take responsibility. But it was not intentional. I am not a criminal," he said, per Denver-based station KMGH.
Attorney James Colgan, who represents Aguilera-Mederos said there would be an appeal regarding "the facts and mistakes made in the trial."
"The issue with this appeal will not be the sentence itself," Colgan told CNN on Tuesday. "Under the law, the Court was not incorrect. However, the law, as written, is barbaric and Draconian."
Some truckers took to social media to declare they would boycott Colorado on their routes. Joe Rajkovacz, director of communications for the Western States Trucking Association (WSTA) said he had not heard of an industry-wide boycott but he had been asked to sign the petition, CPR News reported.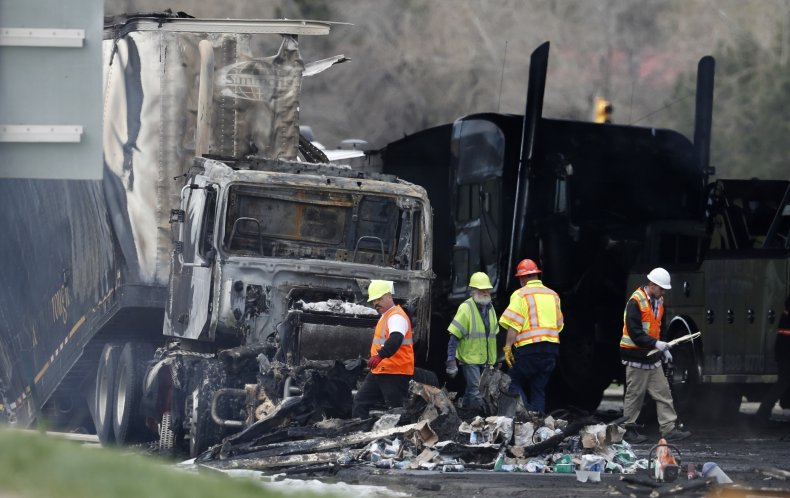 Update 12/18/21, 3:30 p.m. ET: This article has been updated with a statement to Newsweek by a spokesperson for Governor Jared Polis.
Correction 12/19/22, 3.30 a.m. ET: This article has been corrected to show that the sentence is to be served consecutively, not concurrently.