Free School Lunch for All Students Promised in Bill Introduced by Sen. Sanders and Rep. Omar
Sen. Bernie Sanders (I-Vt.) and Rep. Ilhan Omar (D-Minn.) jointly introduced a bill Tuesday that would provide up to three free meals per day to all U.S. school children, regardless of family income level.
The Universal School Meals Program Act would eliminate any requirement for families to prove they earn less than 185 percent of the national poverty level ($47,637 for a family of four) in order for students to be eligible for the meals. It would also remove reduced cost school meals, in favor of making free meals available to all students.
"In the richest country in history of the world, when the top 1 percent are making more than they ever have before, it is simply outrageous that 1 in 5 children will go hungry this year," said Sanders in a press release. "Today, I am proud to propose legislation to make sure that no student goes hungry at a public school and to eliminate the stigma surrounding children who receive free or reduced lunch."
The bill also increases the amount spent on each meal to $2.72 for breakfast and $3.81 for lunch and dinner. The legislators say the new amounts are in line with USDA estimates for the cost of producing school meals. An incentive of an additional $.30 per meal is provided for schools that source at least 30 percent of the meals locally.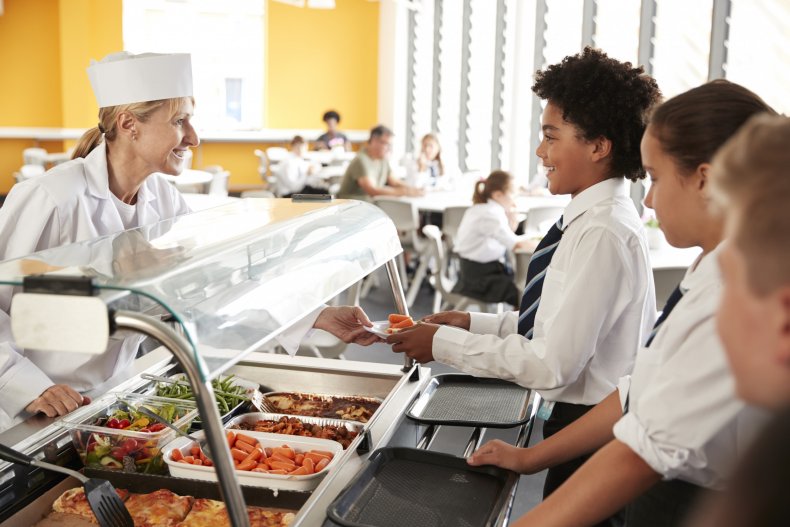 Studies cited by Sanders and Omar claim that children with access to free school breakfasts have fewer absences and better academic performance, while universal access to free meals is associated with improved student health.
"There are nearly 1 in 10 households in Minnesota that struggle with food insecurity, along with millions more across the country," added Omar. "We must find a way to address this crisis. When our children have empty stomachs, they cannot learn. They have more trouble concentrating. They are more likely to be absent or tardy. Study after study finds that access to meals increases child participation. In one of the wealthiest countries in the world, no child should be turned away from a meal if they cannot afford it. I am proud to join Senator Sanders in ensuring that school meals are provided free of cost to all children all year long."
Sanders and Omar state that their bill would reimburse schools for delinquent meal debt, with the aim of eliminating the practice of school officials acting as debt collectors to parents. They say the law would also eliminate shaming over free lunches, since the meals would be available to all students.
For families that earn less than 200 percent of the federal poverty level, the bill also provides an additional $60 monthly EBT benefit per child during summer months.