U.K. Prime Minister Rejects Footballer Marcus Rashford's Plea to Extend Free School Meals in Summer
Manchester United footballer Marcus Rashford has vowed to continue to fight for a free school meal voucher scheme for children to be extended into the summer, despite the government rejecting his plea.
The England striker has been campaigning for politicians to ensure that vulnerable families on low incomes continue to access a national voucher scheme which was set up by the government in March to help poorer families feed their children as schools closed during the lockdown.
Usually, children would have continued to receive free school meals at schools before the nationwide lockdown came into force on March 23.
However, with the unprecedented economic situation as a result of the lockdown and with many families facing financial hardship as businesses close and staff are furloughed, Rashford is asking the government to continue providing the vouchers into the summer holidays.
In a letter to all MPs in Parliament, the footballer wrote: "Understand: without the kindness and generosity of the community I had around me, there wouldn't be the Marcus Rashford you see today: a 22-year old Black man lucky enough to make a career playing a game I love.
"My story to get here is all-too-familiar for families in England: my mum worked full-time, earning minimum wage to make sure we always had a good evening meal on the table. But it was not enough. The system was not built for families like mine to succeed, regardless of how hard my mum worked.
"As a family, we relied on breakfast clubs, free school meals, and the kind actions of neighbours and coaches. Food banks and soup kitchens were not alien to us; I recall very clearly our visits to Northern Moor to collect our Christmas dinners every year. It's only now that I really understand the enormous sacrifice my mum made in sending me away to live in digs aged 11, a decision no mother would ever make lightly."
He goes on to say that following school closures, he has partnered with the food charity FareShare to help cover the school meal deficit, delivering three million meals a week to disadvantaged children, but that it was not enough.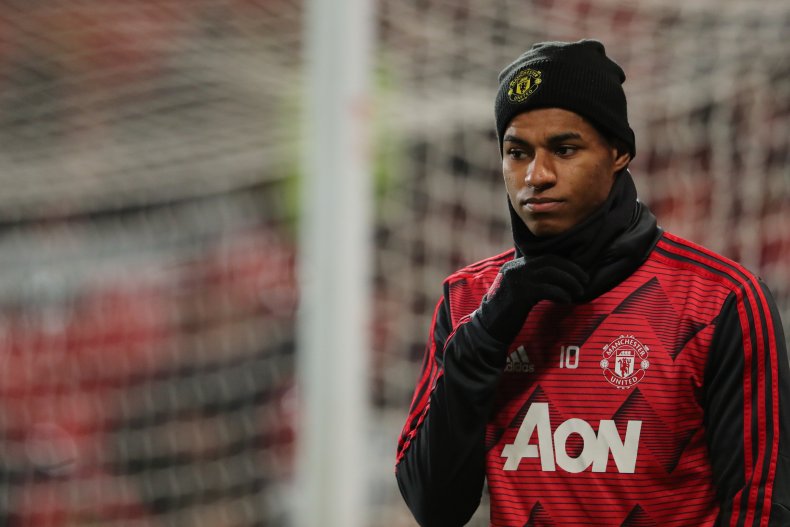 He writes: "I am asking you to listen to their parents' stories as I have received thousands of insights from people struggling. I have listened when fathers have told me they are struggling with depression, unable to sleep, worried sick about how they are going to support their families having lost their jobs unexpectedly, headteachers who are personally covering the cost of food packages for their vulnerable families after the school debit card has been maxed out; mothers who can't cover the cost of increased electricity and food bills during the lockdown, and parents who are sacrificing their own meals for their children."
The footballer urges the government to "make the u-turn and make protecting the lives of some of our most vulnerable a top priority."
However, Prime Minister Boris Johnson's office says that the scheme will stop when the school term ends.
A spokesman for the prime minister said: "The PM understands the issues facing families across the UK, which is why last week the government announced an additional £63 million for local authorities to benefit families who are struggling to afford food and other basic essentials.
"The PM will respond to Marcus Rashford's letter as soon as he can – [Rashford] has been using his profile in a positive way to highlight some very important issues."
The Labour party has tabled a motion calling on the government to ensure the free school meal voucher scheme is extended during the summer holidays.
However, Therese Coffey, Secretary of State for Work and Pensions, has said that the opposition debate will also include a government amendment praising schools and the government on how they are supporting people this summer with targeted financial support through councils and the holiday activities and food programme.
Conservative MPs are expected to be whipped - where political parties are more firm with politicians voting in line with party leaders - into voting in favor of the government amendment.
Coffey also tweeted to Rashford: "Hi @MarcusRashford, I welcome your passion for supporting children and the most vulnerable in society - a passion we share. We are working to the same aim. I & this Govt will continue to actively help and support families and businesses through this emergency and beyond."
Rashford says he has not been deterred by the rejection and will continue his campaign.
He tweeted: "We aren't beaten yet, stand strong for the 200,000 children who haven't had a meal to eat today and keep retweeting."