Free Speech: Ann Coulter's Plans to Speak at Berkeley Campus Might Cause the Next Milo Yiannopoulos Riot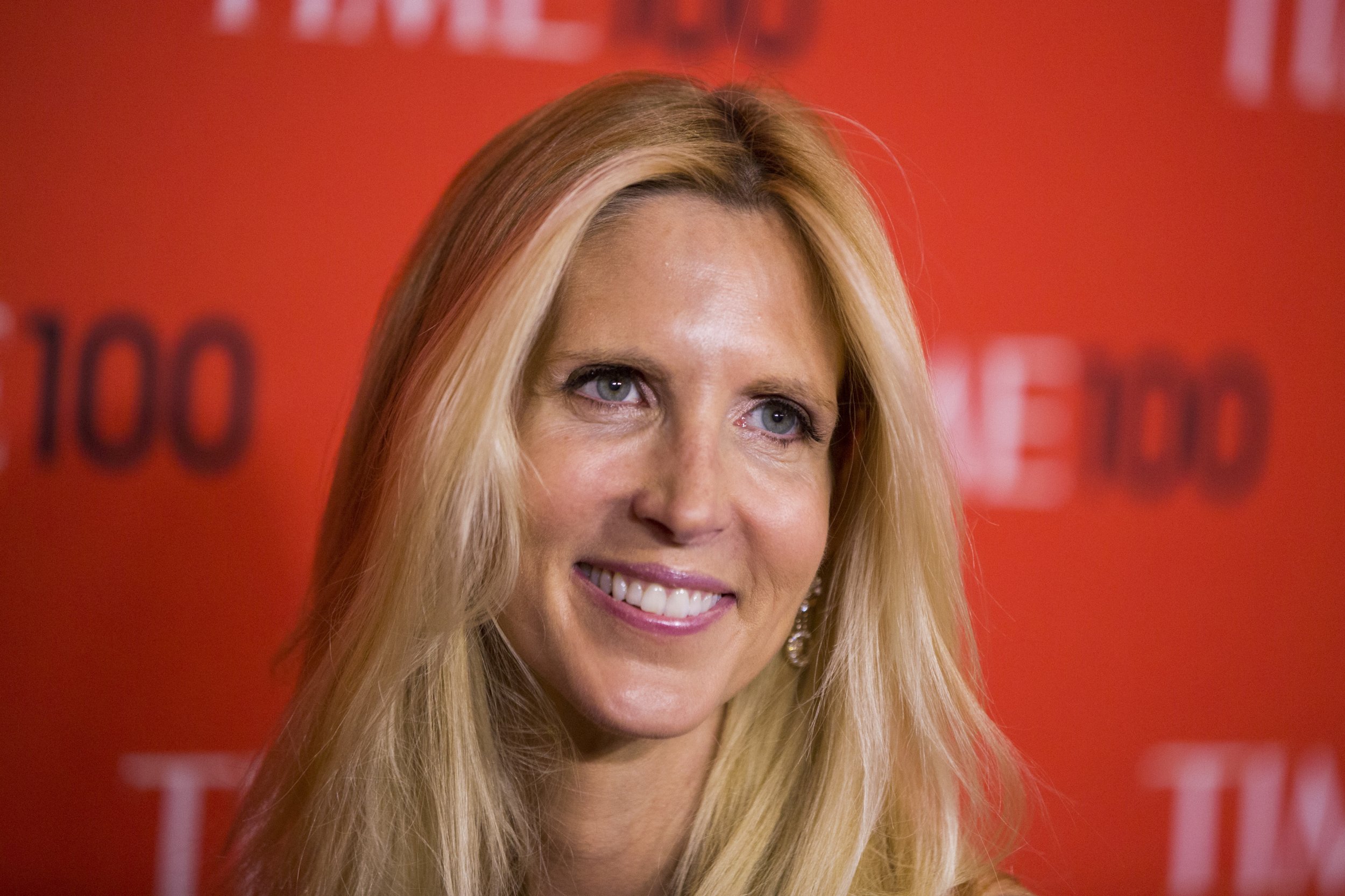 Months after a riot broke out at the University of California, Berkeley, over an appearance from an alt-right commentator, some students are bracing for trouble again, now that conservative pundit Ann Coulter confirmed she would be visiting the campus in late April. Coulter is a supporter of President Donald Trump's campaign against illegal immigration and some critics have described her views as thinly veiled racism. She is expected to discuss immigration reform while addressing students at the campus.
"We are pretty apprehensive right now about everything," Pranav Jandahyala, president of the nonpartisan student political organization BridgeCal, told a CBS News affiliate in San Francisco. "But at the same time, what's pushing us forward is our optimism. We truly believe we can put on a great event."
College Republicans at Berkeley were forced to cancel a planned event with then Breitbart editor Milo Yiannopoulos after demonstrators smashed windows and started a fire in protest of the right-wing commentator's appearance at the campus, which is known for its liberal leanings. The uproar caused $100,000 in damages.
Organizers said they were preparing a strong security plan for Coulter's visit to deter violence. "This time we are definitely going to push them to provide more security than they did last time," said Jandahyala. "More officers on the ground instead of in the balcony."
Conservative leaders on campus said they don't expect as much trouble because, in their view, Coulter isn't as divisive a figure as Yiannopolous, who was temporarily banned from Twitter after he was accused of leading a racist and sexist abuse campaign against "Ghostbusters" actor Leslie Jones. He resigned from Breitbart in February after footage went viral that showed him apparently defending sexual relationships between 13-year-olds and adults.
"She's a bit of a provocateur, but she is not as provocative as Milo," Berkeley campus Republican Jonathan Chow told a local ABC News affiliate.
Administrators said they support free speech but do not tolerate racism. "The administration wishes to make clear that an invitation of this sort in no way suggests our endorsement of a particular point of view, and we will continue to affirm our commitment to the values of diversity, equality, and tolerance that underlie the greatness of Berkeley and, indeed, of our nation," a statement read.
Coulter's $20,000 speaking fee was paid for by the conservative group Young America's Foundation. The April 27th event will include a question-and-answer session. Coulter wrote a book last year called, "In Trump We Trust."
"If she comes to speak on campus and there's no challenge to her viewpoint and people resort to violence and maybe she doesn't speak, her views go unchallenged," said Jandahyala.
As for Yiannopoulos, he applauded the students' choice to bring another controversial figure to campus. "Good on them. That makes two fabulous conservative queens," Yiannopoulos, who is gay, wrote on Twitter. "I'll be sure to lend Ann my Navy Seals for the night and return to Berkeley myself soon."