Free Speech Online Should Not Include Incitement to Violence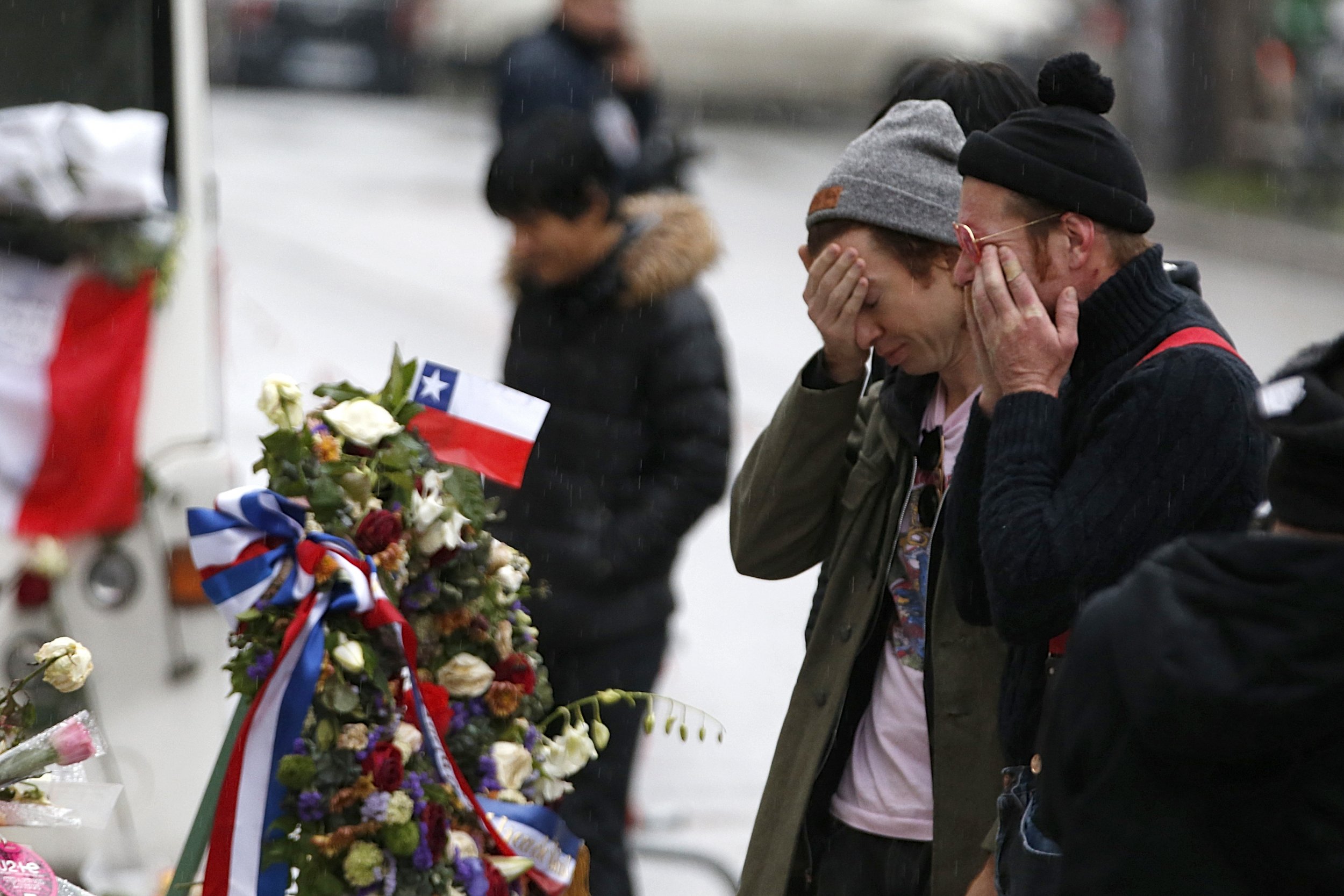 Following the Charlie Hebdo attacks in France, it became popular to cite George Bernard Shaw's famous words: "Assassination is the extreme form of censorship." But the continuation of the phrase, less quoted, is equally significant: "...and it seems hard to justify an incitement to it on anti-censorial principles."
Shaw's point is related to the well-known fact that any liberty, taken to extremes, ceases to be a liberty when it intrudes on another. As the famous adage puts it, one person's right to swing his fist ends with another's nose. The need to define online incitement and act against it, even when this involves delimiting the bounds of free speech, is a case in point.
The recent terrorist attacks that have seized world attention have a definite connection to the abuse of online platforms. As facts about the shooting of 14 people in San Bernardino emerged, it became clear the extent to which the terrorists, Tashfeen Malik and her husband, Syed Farook, had contact with terrorist elements via social networks long before carrying out their act of mass murder. Significantly, on the day of the attack, Malik pledged allegiance to ISIS in a Facebook post.
Following the November 13 attacks in Paris that killed some 130 people, it became clear that the attackers, a group of ISIS affiliates, had used social media to communicate and coordinate. It goes without saying that social media has been a very significant platform by which ISIS gained world attention to begin with, in the series of shocking beheading video clips that spread virally across the internet, starting in 2014.
Does anyone really doubt the connection between such grisly videos and the subsequent rapid spread of ISIS-affiliated terror attacks around the world?
Similarly, the wave of Palestinian terror that has been striking Israel in the last few months has been strongly influenced by online incitement. Since September 13, 2015, 24 people have been killed by Palestinian terrorists, and 259 injured, by stabbings, shootings and vehicular ramming attacks.
During this entire period, Palestinian social media has been rife with pictures, videos and explicit messages calling for such attacks against Israelis, some even containing anatomical charts explaining where on the body to stab for greatest effect.
If ever there has been a clear and imminent connection between incitement and actual violence, this latest wave of Palestinian terror is it.
The First Amendment to the United States Constitution is one of the best known and most celebrated statements of the principle of free speech. Yet, even this right, which is so central to democracy and freedom, has its limits.
The US Supreme Court prohibits "advocacy of the use of force" when "such advocacy is directed to inciting or producing imminent lawless action and is likely to incite or produce such action."
A similar approach has been incorporated internationally, as in Article 20 of the International Covenant on Civil and Political Rights, which stipulates that "Any advocacy of national, racial or religious hatred that constitutes incitement to discrimination, hostility or violence shall be prohibited by law."
Recognizing the prominence of the Internet as a means by which terrorists inspire, recruit, incite and train adherents, significant international cooperation and dialogue has been ongoing for many years, both bilaterally and under the auspices of multilateral bodies such as the UN Office on Drugs and Crime (UNODC), in an attempt to formulate agreed criteria on what counts as incitement, and on how to fight it.
Democracies are understandably wary of limiting free speech. The dangers of taking such limitations too far are well known and need to be always kept in mind. This is especially true of the Internet and cyberspace, given its tremendous potential as a tool for empowering the underprivileged and for leveling the field between more and less developed areas and communities.
But like all technologies, the Internet can be abused. Such abuse has already turned it into a battlefield, whose victims have been vividly displayed in the recent spate of terrorist attacks we have all witnessed.
Thus, concern for free speech cannot be used as an excuse for inaction. Criteria need to be developed to separate legitimate free speech from abuses of online technologies which pose a clear and imminent threat to the lives and well-being of others.
Moreover, just as newsprint and broadcast media are expected to act responsibly by not serving as a means for inciting to violence, so too must social media platforms, and the companies which stand behind them, be bound by the same sense of social responsibility.
Innocent people are losing their lives in places as far afield as San Bernardino, Paris and Jerusalem because of violence driven by fanaticism and intolerance. Adherents of such fanaticism are resorting to different means for promoting it and for recruiting the terrorists who act on it.
Social networks and online platforms are just the latest technology through which the age-old practice of incitement to violence is being carried out today.
Responsible democratic governments need to develop the legal criteria and technical means of defining and enforcing the online boundary between free speech and incitement towards violence. Not to do so endangers the lives of innocent people and amounts to the ultimate act of censorship, by forever silencing the voices of terrorism's victims.
Tzipi Hotovely is deputy foreign minister of Israel.