The world's wealthiest nations are moving away from a development model based on foreign aid, which is sometimes viewed by recipients as nothing more than colonialism with a humanitarian mask—entrenching dependency and primarily benefiting elites in donor and recipient nations.
The global south is increasingly adopting the model that allowed areas like Hong Kong, Dubai and Singapore to emerge as global financial powerhouses. Special economic zones and business-friendly policies can transform nations and bring millions out of poverty, for good. These special economic zones work because they strike at the root cause of cyclical poverty: governance, or the laws, rules and regulations that control how businesses operate.
Having an entire nation's economy reliant on the whims of far-away governments and voters, as is the case with traditional direct aid, is a recipe for dependency and disaster. South Sudan is one of the world's poorest economies, but its minister of humanitarian affairs warned that "If a country relies on aid, it'll develop a dependency syndrome. People will forget their skills the longer they aren't able to cultivate the land."
Those problems come into sharper focus when aid is withdrawn. Afghanistan, despite receiving more than $100 billion from the U.S. in the last decade, is still the world's twelfth most-corrupt country, according to Transparency International.
Income inequality between the global south and the global north is four times higher today than it was in the 1950s, even though aid has increased in that period. Too often, aid breeds dependency and instability, and allows rich nations to use the withdrawal of aid as coercive means to exercise undue political influence.
Unlike aid, more business-friendly governance has been proven to lift millions out of poverty. Singapore, for example, despite its small size, lack of rural territory and limited natural resources, has a higher GDP per capita than Japan. Why? Because Singapore is ranked No. 2 in the world in the World Bank's Doing Business Index—meaning it is easier, safer, faster and more efficient for firms to operate there than nearly anywhere else on Earth.
It is good governance, not aid, which caused this economic miracle. On paper, Singapore has all the makings of a "poor country," yet it is good governance that has allowed Singapore to become one of the richest countries in the world today.
Dubai provides another example of the transformative power of good governance. The city in the United Arab Emirates (UAE) is not oil rich, with only 1 percent of its economy made up from oil sales. It was the establishment of special economic zones operating semi-autonomously in 1985 that solidified Dubai's position as a financial and cosmopolitan hub, and foreign investments poured in for ambitious projects, turning it from a sleepy pearl diving town to the world's busiest international hub.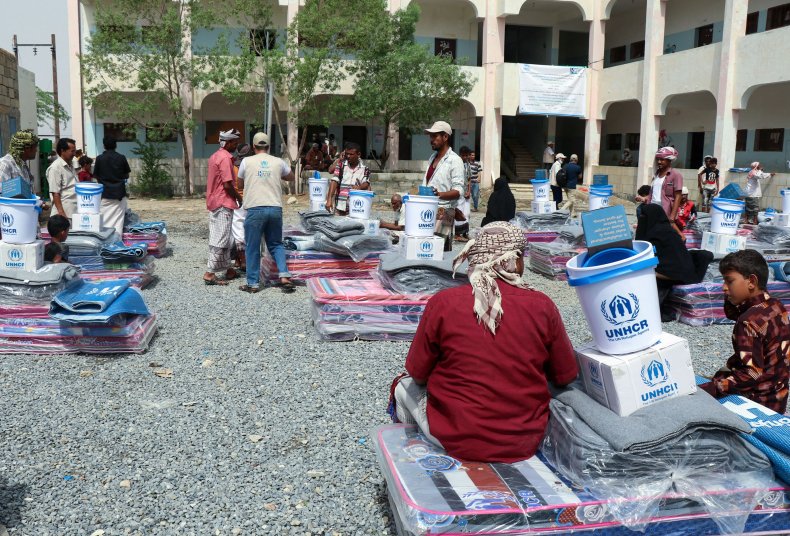 Hong Kong is another example, still regarded today as one of the best places to start a business, due to its low tax and business friendly legal and regulatory environment.
The route taken by Singapore, Dubai and others is open to all. Many ambitious and visionary leaders across the world, rather than relying on the failed aid model, are trying to emulate this success, often with outside support from "governance as a service" providers.
Honduras is one recent arrival to the "free trade, not aid" club of nations. It has already borne fruit, with the country registering the second highest rates of economic growth in Central America behind Panama.
This will be accelerated as Honduras launches a new generation of special economic zones—the ZEDE (zone for economic development and employment). The first of such hubs is being created by Prospera Honduras on the island of Roatan. It will build upon the best practices of other successful SEZs in Hong Kong, Dubai and Singapore, and it will be adapting those principles to the needs of the Honduran people.
Projects like this create a "third way" between the traditional aid model, and the other extreme of becoming a freewheeling tax haven which serves the global elite but not local populations.
There is also a need for special economic zones to commit to transparency and legal oversight, to reassure both investors and locals. Just as zones like the UAE's DIFC (Dubai International Financial Centre) have implemented clones of the English legal system—complete with English judges and lawyers—newer entrants like Kazakhstan are doing the same thing.
Both donor and recipient countries increasingly recognize that aid is, at best, a short-term solution. For sustainable development, we need to move beyond superficial policies that may make leaders and electorates feel better about themselves, but are often entrenching the very inequality and dependency they seek to address.
We know what works when it comes to making poor countries richer and raising millions out of poverty—often within less than a generation: special economic zones that drastically improve governance quality. All we need to do is scale up these solutions around the world.
Erick Brimen is a member of the Society for International Development and CEO and chair of Honduras Prosepra Inc.
The views expressed in this article are the writer's own.