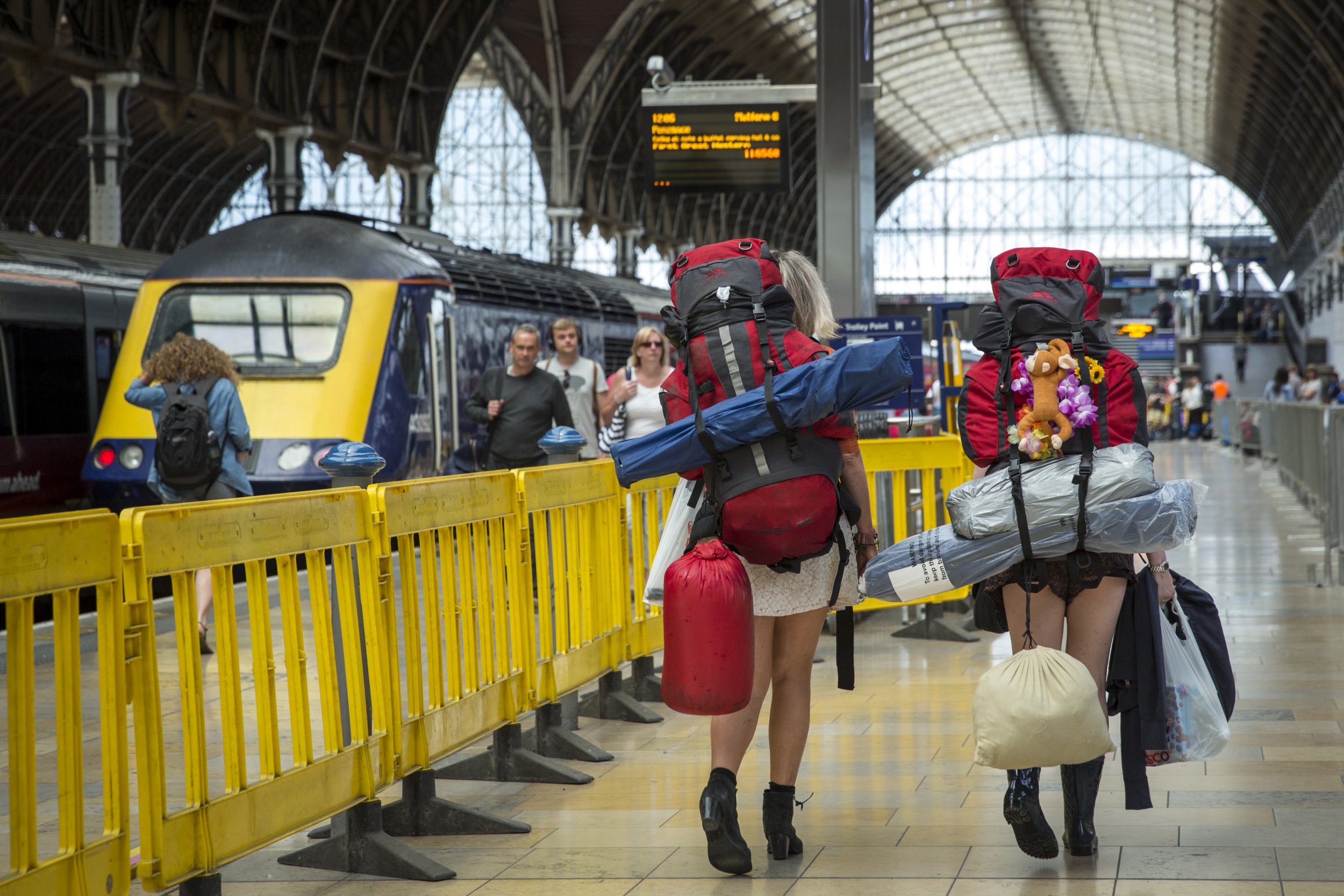 Keen to get a new generation of Europeans excited about the countries around them, the EU will pay for tens of thousands of teenagers to spend their summer traveling.
A European Union initiative called Discover EU will issue up to 30,000 Interrail passes for 18-year-olds to explore the continent at their own pace this year. The European People's Party (EPP) group, which proposed the idea, announced that officials had officially approved the idea and have earmarked $14 million to kickstart it this year.
"This project will enable young people from all the EU member states to discover the beauty and diversity of our continent, to get to know and become friends with young people from other countries all over Europe and discover all the richness of their differences," Manfred Weber, head of the EPP, said on Thursday. "It will also allow them to realize what unites them and contribute to a feeling of European identity."
Read more: What are Europe's drugs and party capitals?
The rail card will allow young people to plan their own journey through any of the 28 member countries of the bloc. They will be free to use their Interrail pass between July and September 2018. The purpose of the project is to convince young Europeans that the EU, which has been at the receiving end of attacks from populist parties across the continent, is "much more than a law-making machine."
"The Discover EU initiative is not about a free train ticket. It is about a new vision for Europe, a new way to really involve our young generations in the kind of Europe they want, to make Europe real in their daily lives," Weber said.
The first 15,000 tickets will be rolled out as a pilot scheme, and interested 18-year-olds from the EU will undergo an online application process. The system incorporates quotas to even out participation between member states and includes an EU heritage trivia quiz.
Officials are encouraging young people to share their experiences with the pass online using the hashtag #DiscoverEU. Weber said the EPP was working on a proposal to broaden the project to make free Interrail passes available to more people, increasing spending to $120 million a year and giving 200,000 youths free rail travel.
A central argument in favor of the project was that it would counter the threat of misinformation and the "current growth of populism" in Europe.
The 28-strong bloc is in the midst of the voluntary exit of one of its largest members, the United Kingdom, and parties favoring leaving the bloc have increased in popularity in France, Germany, Italy and several of Europe's smaller economies. While not favoring a clear-cut exit from the union, the governments of Poland and Hungary have entered into serious disputes with the EU, which has expressed alarm at their increasingly illiberal domestic agendas.