Two sex toy creators are teaming up to give away thousands of vibrators so people can have a "orgasm-filled" self-quarantine while they wait out the novel coronavirus COVID-19.
BBoutique, the online store for Bellesa vibrators, is teaming with German vibrator maker Womanizer for a coronavirus outbreak giveaway.
"We're giving away thousands of vibrators," Bellesa Boutique posted to their social media accounts. "We want y'all home, safe and happy. Social distancing, but make it orgasm-filled."
The vibrator giveaway includes sex toys from both Bellesa and Womanizer. To enter for a chance at receiving a free sex toy, go to bboutique.co/giveaway, where you'll be prompted to enter an email address.
"The more people who sign up, the more vibrators we're giving away!" BBoutique says on the giveaway site, advertising plans to send out "thousands of vibrators."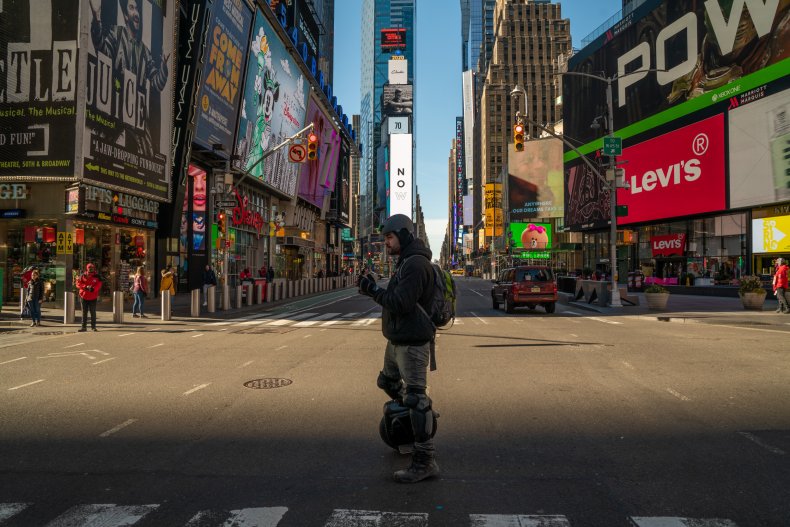 The sex toy boutique has so far had around a hundred thousand entrants and says it's their "top priority to serve every single person before borders close an/or delivery companies halt or slow service. While we can't send every single entrant a free vibrator, we are committed to making sure that every contestant is a winner."
Multiple entrants are reporting receiving a $30 coupon "for use on any Bellesa or Womanizer Vibrator" along with free priority shipping. Currently only North American customers are eligible.
The giveaway follows from recommendations by the Center for Disease Control, which calls for the cancellation of mass gatherings that can contribute to the spread of COVID-19, including concerts, sporting events and weddings.
Johns Hopkins Medicine also advises "social distancing" to help slow the spread of the disease. Social distancing means keeping at least six feet away from other people, but also includes other methods designed to minimize contact with potential carriers of the coronavirus, like working from home. So while many people are staying home and reading more books or watching more TV, Bellesa Boutique offers masturbation as another alternative.
Based in Montreal, Bellesa was founded by Michelle Shnaidman in 2017 to become "the one-stop-hub for all things female sexuality on the internet" and has since become the top adult website for women globally. In addition to sex advice blogs, porn, erotica and sex-positive merchandise, Bellesa also has its own line of vibrators and other sex toys. Popular models include the two-pronged Dea, "lab-crafted to maximize both Go-spot and clit stimulation," which retails for $119.
Bellesa Boutique's coronavirus giveaway also includes vibrators from Womanizer, which promotes "making orgasm a human right" with vibrators unlike those from other sex toy makers. According to Womanizer their "Pleasure Air Technology," stimulates the clitoris with "soft pressure waves" instead of direct contact, which they say prevents habituation and overstimulation.
In addition to the vibrator giveaway, BBoutique is also offering a 20 percent off discount, along with free shipping, for anyone using the code QUARANTINE.