#FreeBritney Update: Britney Spears Says 'All Is Well,' Tells Fans To Stop Believing Rumors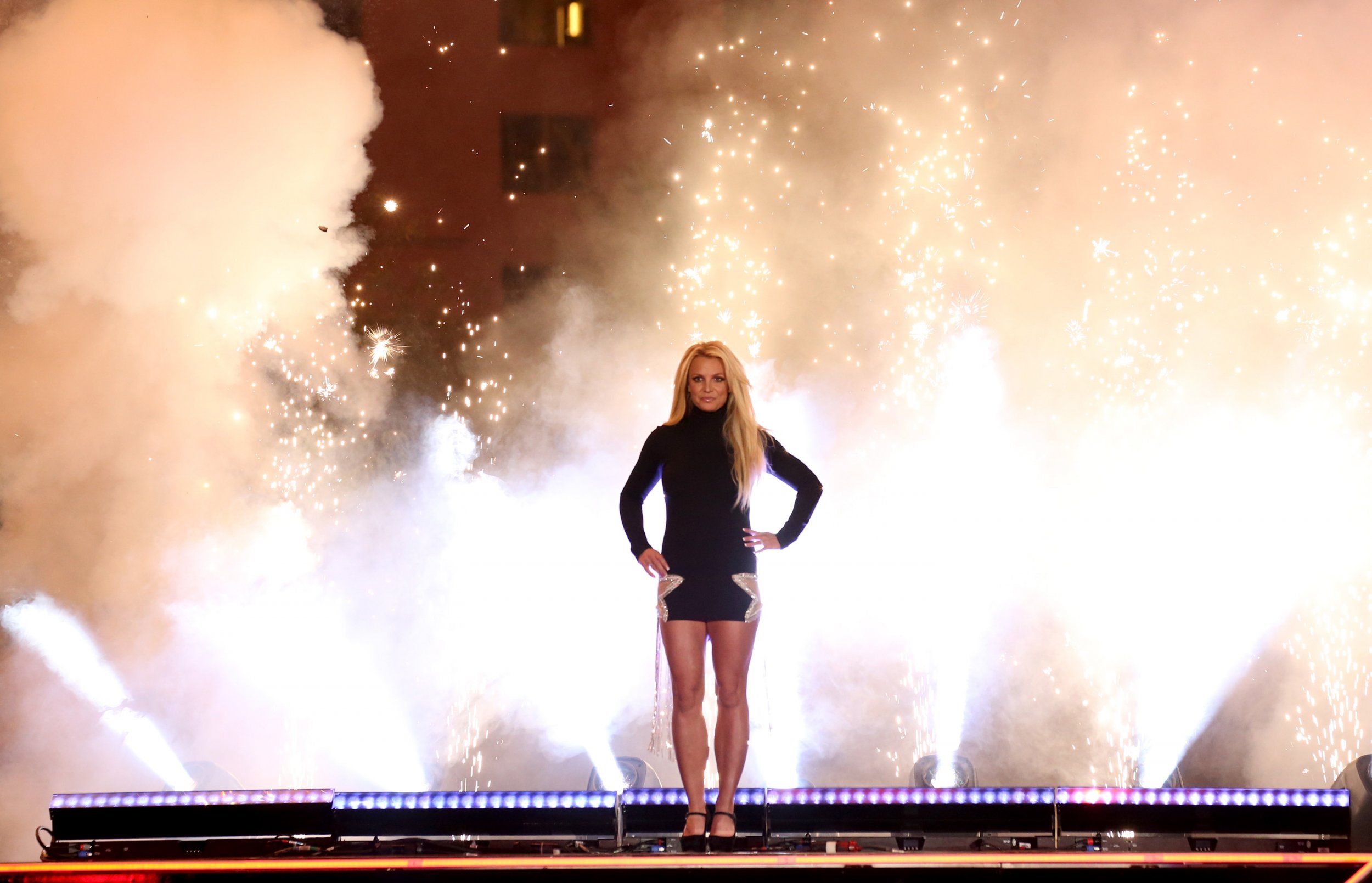 After a week of frantic advocacy from fans who thought Britney Spears may be in harm, the singer took to her Instagram to explain why she's been off the radar and in a mental health facility. Spears posted a quick video of herself speaking along with a lengthy caption that explained how she's feeling.
The video follows the start of the #FreeBritney hashtag, under which many claimed Spears may be held against her will in a mental institution. The seeming universal explanation pointed at Spears' conservatorship as the reason she may have little freedom over her lifestyle, business and healthcare decisions.
Spears did not specifically address the conservatorship in the video, but told fans she's doing fine. "Just checking in with all of you who are concerned about me," Spears said. "All is well. My family has been going through a lot of stress and anxiety lately so I just needed time to deal. But don't worry, I'll be back very soon."
The caption gave a bit more information about Spears' decision to get treatment for mental health. "There's rumors, death threats to my family and my team, and just so many things crazy things being said," Spears said. "I am trying to take a moment for myself, but everything that's happening is just making it harder for me. Don't believe everything you read and hear."
She also explained Sam Lutfi, Spears' former manager, had previously created false emails, which are now contributing to the rumors. "He was pretending to be me and communicating with my team with a fake email address," she wrote. "My situation is unique, but I promise I'm doing what's best at this moment."
Spears also commented on her own strength, which some fans feared had been suppressed by the reach of her life-long conservatorship. "You may not know this about me, but I am strong, and stand up for what I want! Your love and dedication is amazing, but what I need right now is a little bit of privacy to deal with all the hard things that life is throwing my way," Spears said. "If you could do that, I would be forever grateful."
The singer's boyfriend, actor Sam Asghari, commented on the Instagram post with his own note to fans. "Sometimes showing respect and privacy is the best support people can offer," he said, with the hashtag #BestFans.
Spears has seemingly been in a mental health facility since early April, though a podcast, Britney's Gram, claimed the singer may have been admitted against her will in January. A protest to end Spears' conservatorship took place Monday in West Hollywood.
While some fans have taken Spears' video as a message of relief, others don't think Spears is authentic in the post, and say it may be another tactic by Spears' team to keep the pop star under their control with little interference. Others, despite the rumors and developing conspiracy, just want to see Spears have her conservatorship lifted, no matter her current mental state, according to Twitter conversations.
Spears and family, including sister Jamie Lynn Spears and mother Lynn Spears, were previously contacted for comment on this topic by Newsweek, but did not respond.