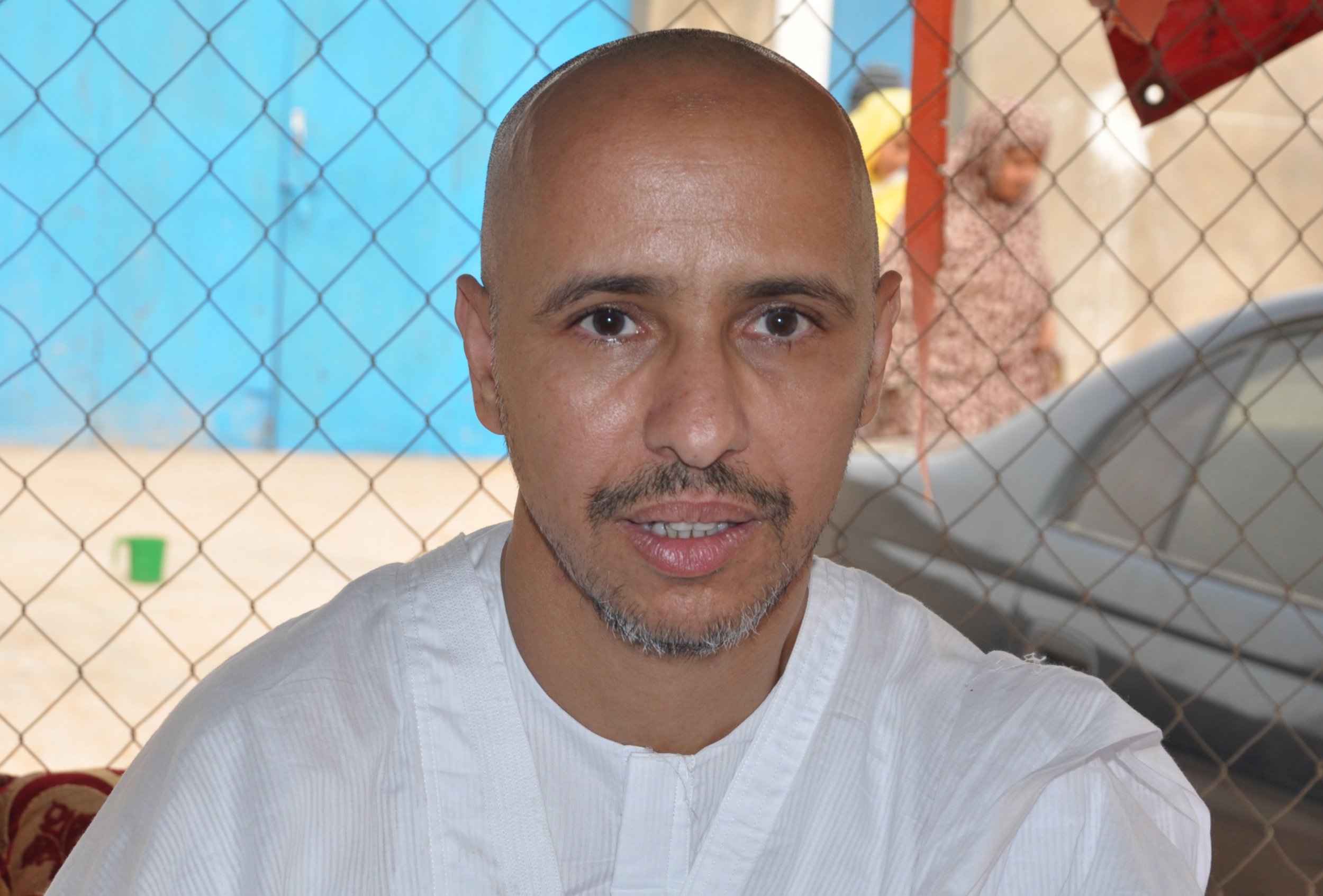 They met over a decade ago. Mohamedou Ould Slahi was a prisoner at Guantánamo Bay in Cuba, while Army Sergeant Steve Wood was the guard in charge of watching over him. The two developed an unlikely bond that included a mutual love for the movie The Big Lebowski and ended with a 10-year reunion in May for Ramadan.
Wood flew from Oregon to Mauritania, where Slahi is living as a free man. The two caught up, watched their favorite movie and shared Ramadan breakfast meals, according to the Miami Herald. The former Army sergeant said visiting Slahi was "amazing."
"We sat there drinking tea, and we watched 'The Big Lebowski' like we did years ago, his same smart-ass attitude, giving each other crap," Wood told the Miami Herald. "It was almost like I left Guantánamo Bay a few months ago and just saw him again. It was cool."
Wood met Slahi in 2005 while doing a nine-month tour at Guantánamo Bay. According to the Miami Herald, Wood was assigned to watch then-34-year-old Slahi, who was described as a former Al-Qaeda member who had allegedly given key information during his interrogations.
Known as detainee MR-760, Slahi was subjected to extreme interrogation abuse, including being exposed to extreme heat and cold, being beaten and being exposed to blaring heavy metal music and strobe lights while naked, NBC News reported. Wood had been told that Slahi's answers during interrogations saved many American lives.
"Not once did I ever see Mohamedou in handcuffs or shackles," Wood told the Miami Herald. "That was after he supposedly spilled the beans and given all this information and saved thousands of lives…He would walk into the guard area and hang out."
The two would play cards or Monopoly, or watch American TV or their favorite movie.
Both declassified and congressional investigations later revealed that Slahi produced his confessions after being subjected to U.S. military abuse. He renounced his confessions and was finally released from the U.S. military prison in 2016 after 14 years of detention.
Slahi, an electrical engineer who joined the anti-Soviet jihad in Afghanistan in 1990, published a memoir of his treatment at Guantánamo called Guantánamo Diary. The 2015 bestselling book, in which he also discussed his friendships with guards, has been translated into at least 25 languages.
Wood and Slahi reunited in Nouakchott, Mauritania, thanks to a ticket purchased by a British documentary filmmaker who is filming Slahi's life since being freed. The two men shared Ramadan breakfast dinners and played with Slahi's young relatives.
Slahi said their reunion and friendship sends a message to "warmongers everywhere in the world." He continued, "We are not at war with Americans. We love our American brothers and sisters."