Freed Taliban Hostage Caitlan Coleman, in First TV Interview, Says Afghan Jihadis Beat Her Child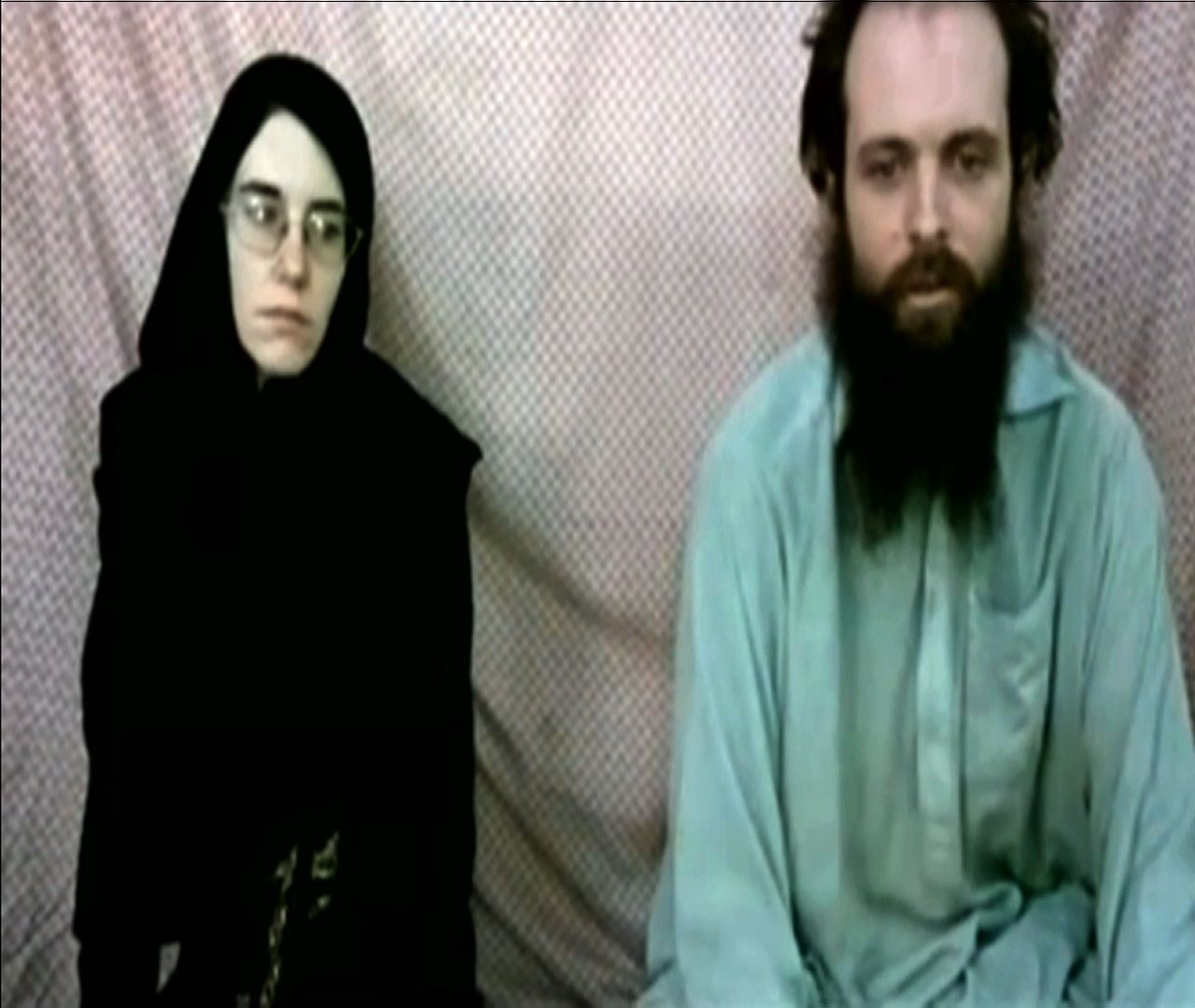 An American hostage, held with her husband by the Taliban militant group for nearly five years, has described how Afghan jihadis beat her eldest child during captivity.
Caitlan Coleman Boyle, 31, speaking to ABC News, gave details about their brutal ordeal at the hands of the Haqqani network.
Boyle, from Stewartstown, Pennsylvania, was captured by jihadis while backpacking the war-ravaged country with her 34-year-old Canadian husband, Joshua Boyle, in 2012.
The pair had three children while in captivity and recounted how their eldest son, 4-year-old Najaeshi Jonah, was beaten by militants.
She said the guards "hated children" and would hit Najaeshi with sticks, saying he was "making problems" or being "too loud."
When she tried to defend her son, they would assault her as a punishment. "I would get beaten or hit or thrown on the ground," she said.
Her husband confirmed her account. "She had a broken cheekbone," Joshua said. "She actually broke her own hand punching one of them. She broke her fingers, so she was very proud of that injury."
The pair lost a child in captivity due to what Coleman said was a "forced abortion." They now want justice handed to their Taliban captors.
"Our focus is on trying to hold accountable those who have committed grave human rights violations against us and against others," Joshua said. "I lost a daughter. That was more of a crushing blow to me than the years. What they did was a crime against humanity by international law."
In one of her first interviews after the family's release last month, Boyle spoke of how the pair was still able to homeschool their children, particularly in mathematics.
"One part of our imprisonment that we can take pride in was our schooling of the boys. We had no educational supplies, but we did as much as we could in the circumstances," Boyle wrote to the news site.
"We were both homeschooled ourselves growing up, and wanted to give our children the same attention and home-schooling opportunities we had."
The official account of their release is that Pakistani soldiers secured the family from the border of Afghanistan and Pakistan by shooting the tires of the car carrying them after it crossed into Pakistani territory, following advance warning from U.S. intelligence. The couple disputed that account.
"We were not crossing into Pakistan that day," she told the Toronto Star. "We had been in Pakistan for more than a year at that point."