Freed Taliban Hostage Caitlin Coleman Reveals the One Good Thing About Her Family's Captivity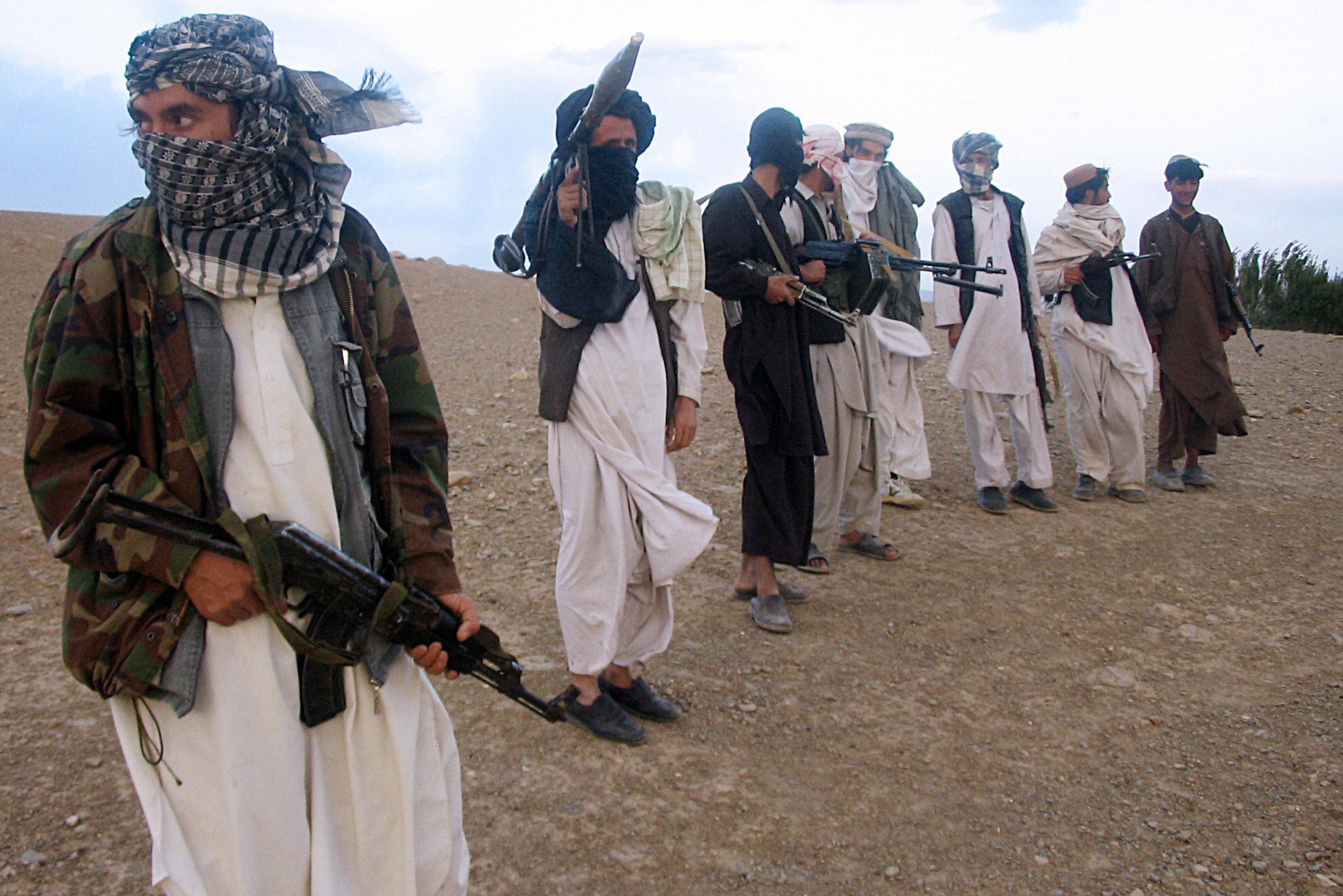 The American hostage held by the Taliban and released earlier this month has recounted the only positive about her family's imprisonment: She was still able to home-school her children.
Caitlin Boyle, referred to as Caitlin Coleman because of her name before her marriage to Canadian husband and fellow captive Joshua Boyle, told NBC News about how she educated her three children, particularly in mathematics, when they were old enough to begin learning.
"One part of our imprisonment that we can take pride in was our schooling of the boys. We had no educational supplies, but we did as much as we could in the circumstances," Boyle wrote to the news site. "We were both home-schooled ourselves growing up, and wanted to give our children the same attention and home-schooling opportunities we had."
A Taliban-linked organization known as the Haqqani Network kidnapped the pair when they were backpacking through Afghanistan in 2012. They were held for almost five years, during which time they sought to educate their three children, especially the eldest, four-year-old Najaeshi Jonah Boyle.
"We were able to teach Najaeshi a lot of history, some facts about nearly 100 countries around the world, and pretty much all of his elementary school math," Boyle wrote. "He's fantastic at adding, subtracting, knows his times tables up to 12, loves the abstract ideas he has of perimeters and areas from pseudo-measuring our cells."
The pair endured years of tortuous conditions and mistreatment: They said that a fourth child, an infant daughter, was murdered, and Coleman was raped by a Taliban commander.
The couple now plan to continue to educating children at home.
"Growing up I loved the personalized curriculum that homeschooling offered, and hope now to give the same to my children," Coleman said. "Field trips to local historical sites and nature parks, projects and experiments and crafts abound in my memory and Joshua's."
"At times when we were able we would try with cardboard boxes or scraps of fabric to replicate that for Najaeshi and Dhakwoen, but now being free I am rejoicing that their homeschooling will continue with resources to make it much broader and more fun."
As well as home-schooling, Boyle said that memories of her hometown of York, Pennsylvania, improved her mood on some of the darkest days in the almost five years of captivity.
"So much of my childhood and even 20s were spent in York county, it has shaped me, and my fond memories helped to brighten some of the dark days," Coleman wrote in her first public statement following her release, delivered in an email to local newspaper the York Daily Record.
Pakistani soldiers secured the release of the couple and their children from the border of Afghanistan and Pakistan by shooting the tires of the car carrying them after it crossed into Pakistani territory, following advance warning from U.S. intelligence.